Like all Land Rover Discoverys, the second-generation model of 1998- 2004 gets a bad press for its poor quality and unreliability. However, it's so darned good at what it was designed to do that enthusiasts tend to forgive it, acknowledging that, yes, there are stinkers out there, but if you can find a good one and look after it, it'll serve you well.
Its saving grace seems to be that it has more technology than its predecessor but not so much as later generations that it can be a devil to repair. Its 2.5-litre Td5 diesel engine (there's also a 180bhp 4.0-litre petrol V8 auto) is a big improvement on the Mk1's 300 Tdi motor and its chassis and suspension system are better.
The third-row seats on some versions are forward facing, which makes a big difference to practicality and passenger comfort. Seven-seat models have self-levelling suspension at the rear and, on all versions, optional Active Cornering Enhancement boosts the model's composure, allowing you to press on.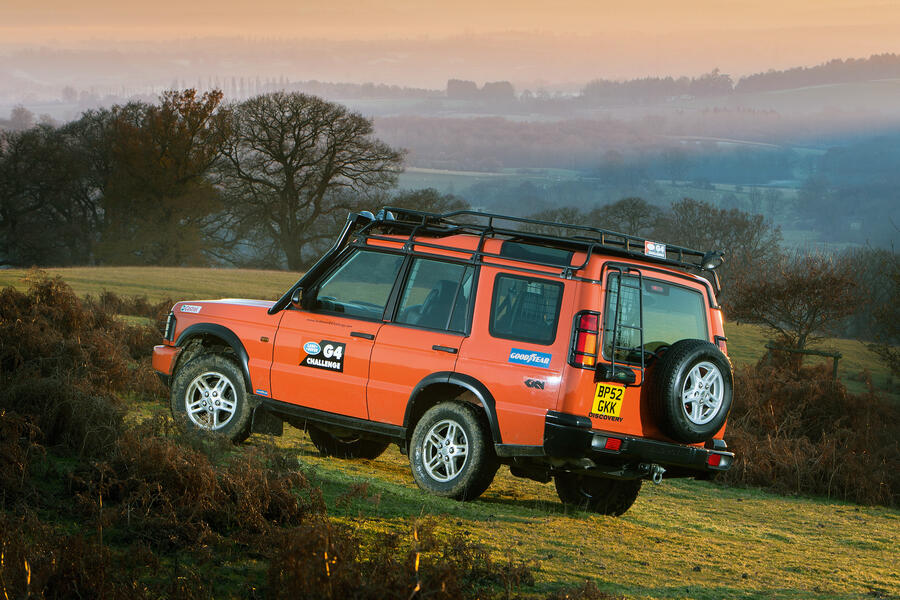 All this and, crucially, it retains the Disco 1's attractive and distinctive stepped-roof design. In fact, despite them sharing only the same rear door panel, the Disco 2 doesn't look that different from its predecessor to inexperienced eyes but inside is a lot fresher and more civilised.
Granted, the Disco 2 rusts but this time it's the chassis that cops it and not the body, an exact reversal of the Disco 1. It's the back end that suffers most, not helped by the fact that it sticks out more and is vulnerable to off-road impacts. Corrosion can be bad enough to write off an otherwise decent-looking vehicle, although it is possible to replace chassis sections.
Coolant issues are the dominant problem with the engines and, concerning models with air suspension, the Slabs (self-levelling anti-lock braking system) control unit can go haywire.