Which would you chose? A 2004-reg Mercedes SLK 320 with 73,000 miles for £2995 or, for the same money, a same age, same mileage Chrysler Crossfire?
See Chrysler Crossfire for sale on PistonHeads
They're closely related and share a rear-drive platform and 3.2-litre V6. What's more, there are rare AMG-fettled versions of each, called, respectively, the SLK32 and SRT-6.
However, the first-gen SLK was bowing out as the Chrysler, built by manufacturing company Karmann, came on stream in 2003, so even a late-plate Crossfire is actually a pretty old design. Still, it's available in coupé and convertible forms, although while the SLK is classy, the Crossfire coupé looks awkward and the convertible is prettier.
While rust is an issue with both cars, the Karmann-built Crossfire is actually likely to be in better condition. Meanwhile, our £2995 example not with standing, £5250 is where tidy 04-plate SLK320s with reasonable mileages really are (and even then, you should budget generously for some essential refurb). The same money is your passport to a world of good, low-mileage, 06-reg Crossfire coupés and convertibles.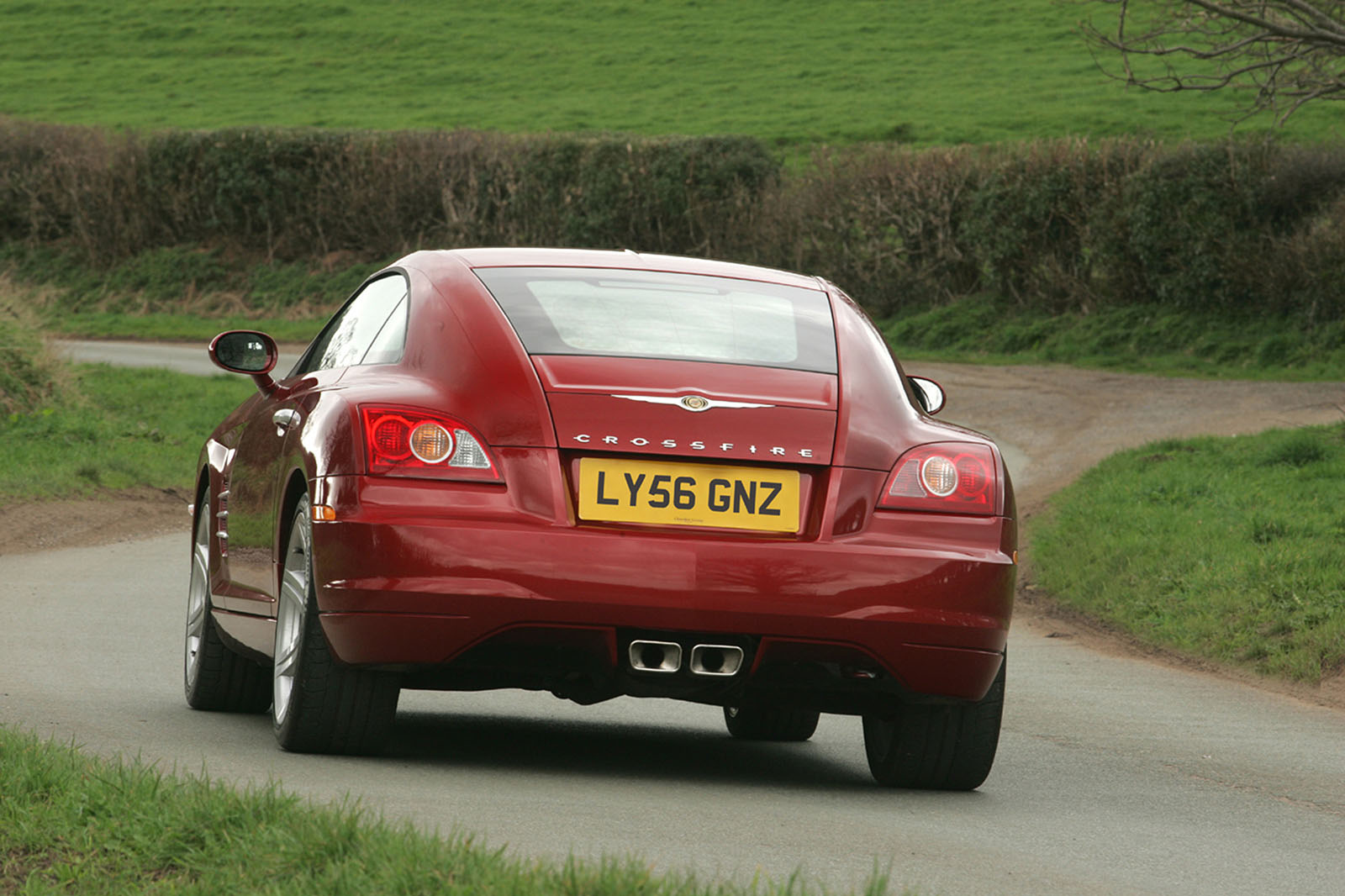 So, awkward styling and dated mechanicals, but well made, good value, a choice of body styles and a 215bhp 3.2 V6 driving the rear wheels via a six-speed manual gearbox or the (much better) five-speed auto. But are driving thrills another attribute? Alas, no. Dozy recirculating ball steering sees to that.
Instead, think of the Crossfire as a secure but relaxed GT. It has grippy 19in tyres at the back and 18s at the front, in combination with double wishbone front suspension and a multi-link rear set-up. It'll crack 0-62mph in 6.5sec when pressed but is happiest tootling between 2600 and 5300rpm, where most of the engine's torque is a throttle-squeeze away. It does have one genuinely sporty feature, though: an active spoiler that deploys at 60mph (you can operate it manually, too).