If it's your first Seven, are you sure you want to buy the fastest one on the forecourt? Because you'll be surprised how quick and enjoyable one with less power is."
So says Roger McClure of Caterham specialist PT Sports Cars. He's owned two – a Supersport and his current car, a CSR – and has been passionate about Sevens ever since, as a lad of six, he saw a model of one at the dentist's. That this didn't put him off for life is testament to the little roadster's addictive qualities.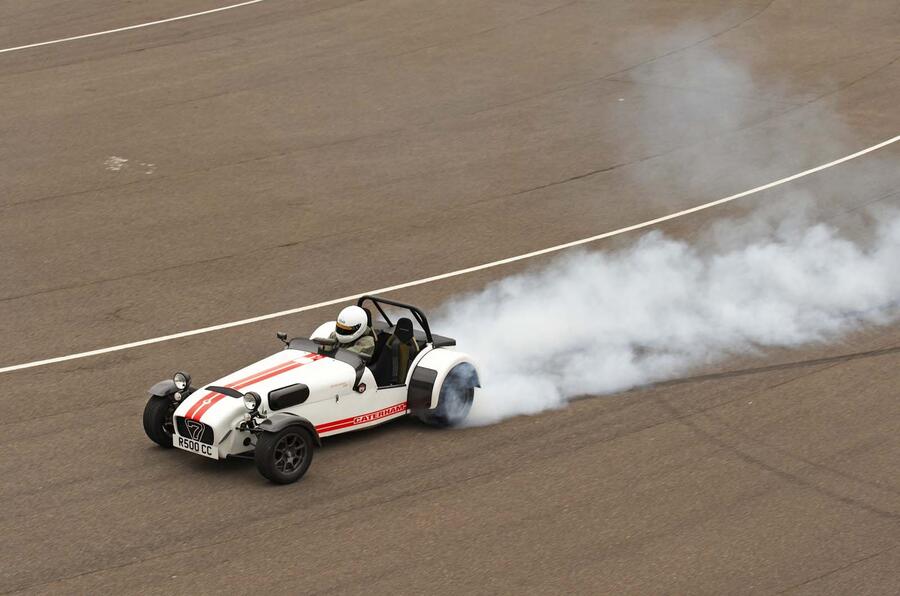 So addictive, in fact, that Autocar has multiple Caterham Seven reviews for you to immerse yourself in. And to think that, various power outputs and mechanical refinements aside, they are, at heart, the same car Colin Chapman sold to Graham Nearn as long ago as 1973.
However, that being so, don't think that buying a Caterham Seven is your passport to a world of roadside breakdowns. In fact, it's hard to think of a more robust car or one whose running costs can be so reasonable. On that point, you'll be surprised how many miles you can get from a set of brake pads and discs.
If you're new to the Seven, you may find navigating the many model types a trifle difficult. So instead, concentrate on the established Roadsport range, a comfort-oriented line-up (it has a windscreen, a heater and full weather protection) across a spread of accessible price points.
Find a used Caterham on PistonHeads