With rust claiming many first and even second-generation Mazda MX-5s, a BMW Z3 could be a smart alternative. There's the Mercedes SLK, of course, but it's a bit posh and in any case, finding an honest, rust-free gen-one car is tough.
The BMW Z3 it must be, then. Not that everyone thought so at its launch in 1996. Hardcore drivers bemoaned its relative lack of power and on-limit thrills, but the handsome roadster sold like hot cakes to people happy with its surprisingly secure rear-drive handling, butch styling and solid build quality. At one point, importers were bringing right-hand-drive Z3s in under the table.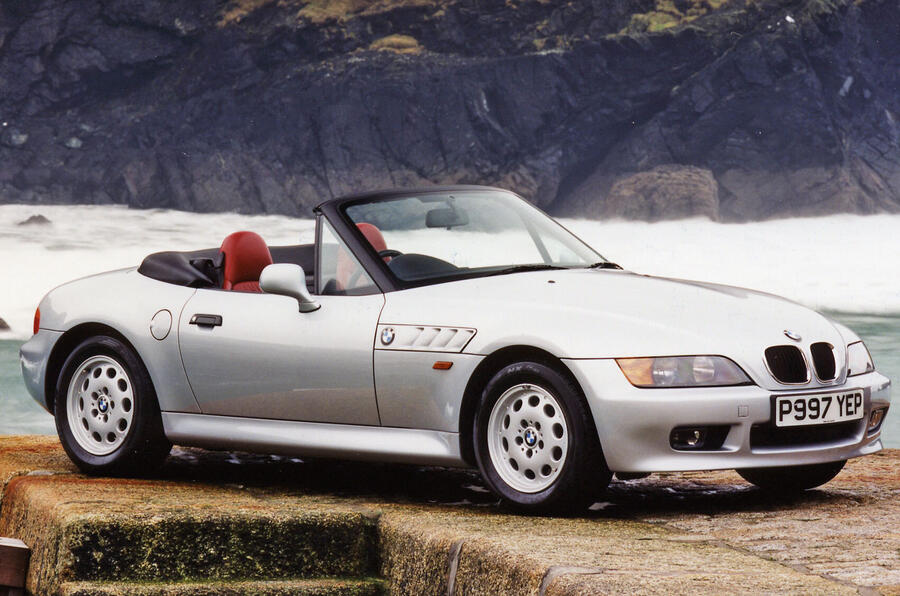 Anyway, that was all long ago and the game has since changed to finding decent used Z3s with reasonable mileages, tight hoods, reliable cooling systems, secure rear diff mounts and solid service histories. Remember, we're talking about cars up to 23 years old.
The first were powered by a 136bhp 1.9-litre 16-valve four-cylinder engine. They were joined a year later by a more charismatic 2.8-litre 24-valve straight six with 186bhp but still using a five-speed gearbox. Both were also available in five-speed auto form. In fact, many argue the auto 'box suits the 2.8 better than the manual.
In 1999 the 1.9 lost four of its valves and much of its power to become an eight-valve unit with a lowly 114bhp – only enough to cover 0-62mph in an un-sportscar-like 10.4sec. There was method to BMW's madness, though, since the withdrawal of the more powerful 1.9 opened the door to a 2.0-litre six with 146bhp. A year later in 2000 that was superseded by a 2.2-litre six with 168bhp and a sub-seven-second 0-62mph time. At the same time the 2.8 was replaced by a 3.0-litre six with 225bhp and a 0-62mph time of 5.8sec. Four-cylinder cars have a single tailpipe and six-cylinder ones dual affairs, in case you were wondering.