It's 2009, some time in autumn. The Renault Sport Clio 200 Cup is a brand-new car. So is the Audi R8 V10 that's up ahead.
I always suspected a well- driven hot hatch could keep up with a proper sports car, perhaps even a full-blown supercar, on a winding country road. As the R8 jinks and darts its way along this meandering, well-sighted stretch of tarmac that cuts across endless Welsh moorland, the Clio looming large in its rear-view mirror, the theory is being proven in real time. The supercar pulls out
a few lengths every time the road straightens a little but, whenever it bunches up into a sequence of bends, the gap is reduced to nothing.
It can be done, then. But after that eye-widening dash across north Wales, I know better than most how much bravery, commitment and skill it takes to keep a little hatchback stuck to a supercar's rear bumper. I just wish I hadn't been driving the R8 at the time.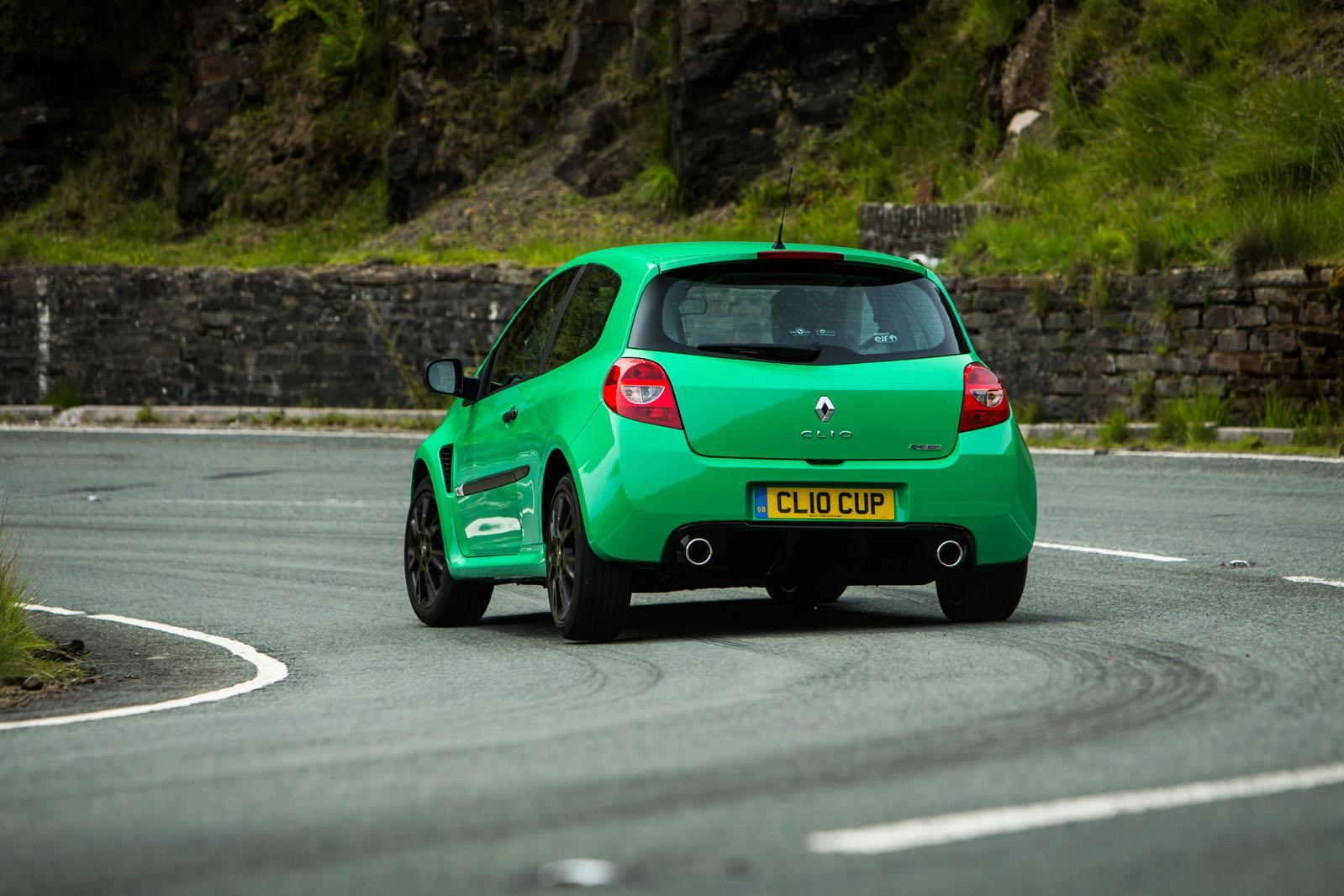 From that moment on, I've had
 a profound appreciation for hot hatches. In many ways, I reckon they're the very best kind of car, full stop. Not only can they be exciting to drive, but they're also practical
 to use every day and affordable to buy. And as proven by my moment of humiliation a few years ago, the very best of them really do have the pace to keep up with far more exotic cars.
The Clio Cup feels as fizzy and as effervescent now as it did eight years ago. Perhaps more so, in fact, given the car that replaced
it went soft, with its flat, turbocharged engine and hesitant paddle-shift gearbox. The Recaro sports seats – so heavily bolstered that they look like wingback armchairs – could hardly be more purposeful. They do place you a little too high, though, and the steering wheel doesn't adjust for reach, so you sit hunched up like a hungry trucker leaning guardedly over his breakfast.
There's so much tension in the low-speed ride that you wonder if this thing is just going to skip and bounce uselessly over every tiny bump in 
the road, front wheels spinning up with a flare of engine revs every time they leap up off the tarmac. But with a little speed, the dampers get into their range, each one allowing its wheel to rise and fall over the shape of the road, all four tyres kept firmly in contact with the surface. The body is always very busy, bobbing up and down like a hyperactive child on a pogo stick, but under the skin, the chassis works beautifully.