Were you not acquainted with the Honda Accord Type R, you'd be forgiven for thinking it was going to be a bit… well… rubbish.
Let's face it: this generation of Accord was better known for providing solid but soul-sappingly dull transport for those of a certain generation. The idea of one with a spoiler the size of a small humpback bridge would seem rather tragic, if you weren't in the know.
See Honda Accord for sale on PistonHeads
Of course, you are in the know. And if you aren't, you should probably have read the buyers' guide on the left, rather than skipping straight to this bit. Go on, off you go. We'll wait here for you.
Finished? Good. So now you'll be aware of the fantastic underpinnings that make the Type R so special. And that's before we even get started on its impressive heritage, building on a successful BTCC tie-in as well as the years of Type R lore before that.
With all this in mind, you'd be forgiven for feeling a little let down upon climbing aboard your first Accord Type R. The dashboard is robust and well built, as you'd expect from Honda, but the plastics are dour and the italicised font on the dials looks cheap and rather dated.
Fortunately, the Recaro seats are brilliant. Beautiful, figure-hugging and clad in Alcantara, they're every bit the sort of seats you'd want to see in a touring car for the road. Together with the metal gearknob and a few slivers of carbonfibre, they lift the interior just enough to endow it with a sense of occasion.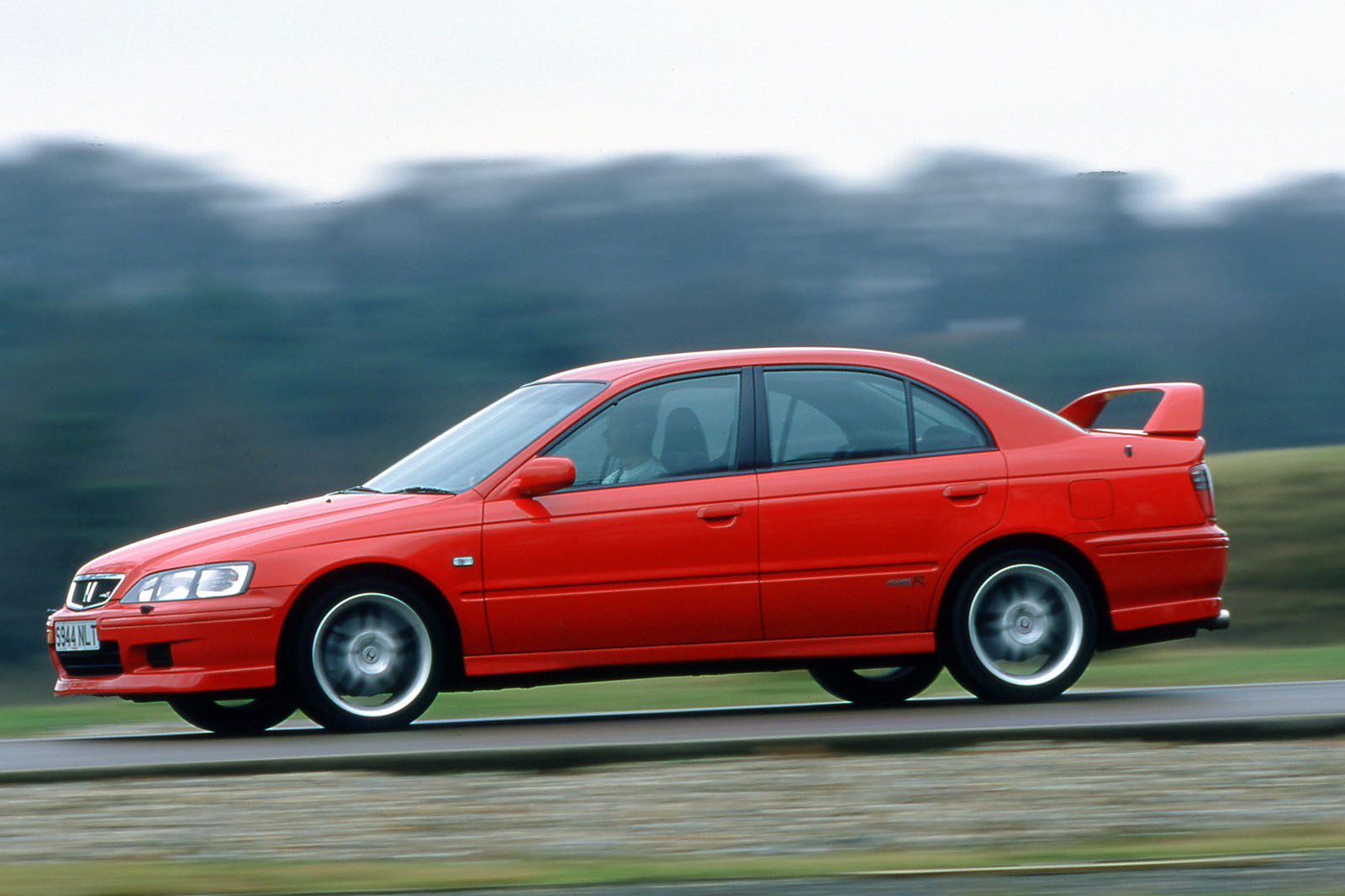 In typical Honda style, the Accord's engine purrs into life quickly and settles to a mill-smooth idle. And at everyday speeds, it's docile and easy to drive. But unlike many Type Rs, it isn't completely devoid of low-down punch – thanks largely to the H22A7 lump's 2.2-litre capacity. Although it hasn't quite got the brawn of, say, a V6-powered Ford Mondeo ST200, neither does it feel completely flaccid.