R is always a nice letter, at least in motoring terms. Think Golf R, Volkswagen Scirocco R and this: RCZ R. The simple addition of the 18th letter of the alphabet, plus a few essential tweaks, transformed the pretty Peugeot into a record-breaking tearaway.
Record-breaking? With 266bhp on tap, the R's 1.6-litre turbo petrol engine was the most powerful road-going 1.6 on the planet. Torque was a solid 243lb ft at 1900rpm. The result: 0-62mph in 5.9sec.
So that was the straights sorted, but in the corners, the R was also impressive, thanks to stiffened suspension, uprated dampers and thicker anti-roll bars. It sat 10mm lower than the standard car, too, and had wider tracks front and rear – changes that made the jelly-mould motor appear more purposeful.
But it didn't finish there. If you were a bit heavy with your size nines, a new Torsen differential made sure the front wheels behaved themselves. The RCZ R was undeniably quick, but it was also fun, engaging and brimful of character.
New, it cost a bullish £31,995. Bullish because, well, it was a Peugeot, as well as being a late arrival at the coupé party. However, there was no denying its abilities, and, because Peugeot limited supplies, it has acquired a cult status.
Used ones rarely come up for sale, and when they do, they're snapped up. We know because we featured a local dealer's example in our buying guide on the RCZ R, and the day the mag went on sale, a chap walked on to the forecourt clutching the issue and bought it. Basically, the chances of us buying the RCZ R featured here before someone else are slim.
Find a used Peugeot RCZ on PistonHeads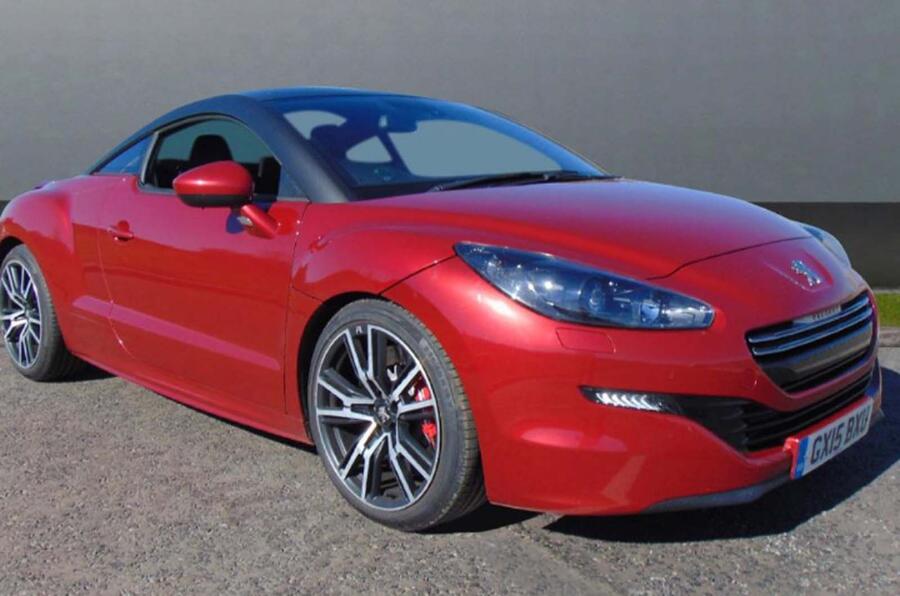 Aston Martin Rapide, £38,000: An eight-year-old V12 Aston with full Aston Martin service history, a reasonable 59,000 miles, four brand-new premium tyres and in the right colours inside and out. Okay, it's a five-door hatch, but that only makes it easier to get past your better half. What's more, it still drives and looks every inch an Aston Martin.