Renault Clio Renaultsport 182, £3990: Good Renault Clio Renaultsport 172 and 182 models of 1998-2005 are rare, which is why this particular 182 leapt out.
Remarkably, it's a one-owner car; an FF Cup, so the fully loaded version with part-leather interior and optional Cup chassis but not the purer, stripped-out and supposedly lighter Cup version, if that makes sense. It's a phase two car registered in 2004, when the more powerful 182 engine replaced the 172, and it has done a perfectly reasonable 85,000 miles.
All good – and it gets better. The tyres are the correct Renaultsport Michelins and it has just had the cambelt, water pump, dephaser and auxiliary belt changed by a Renault specialist. And it's in totally standard and unmarked condition. Basically, it looks like it has been owned by an intelligent enthusiast.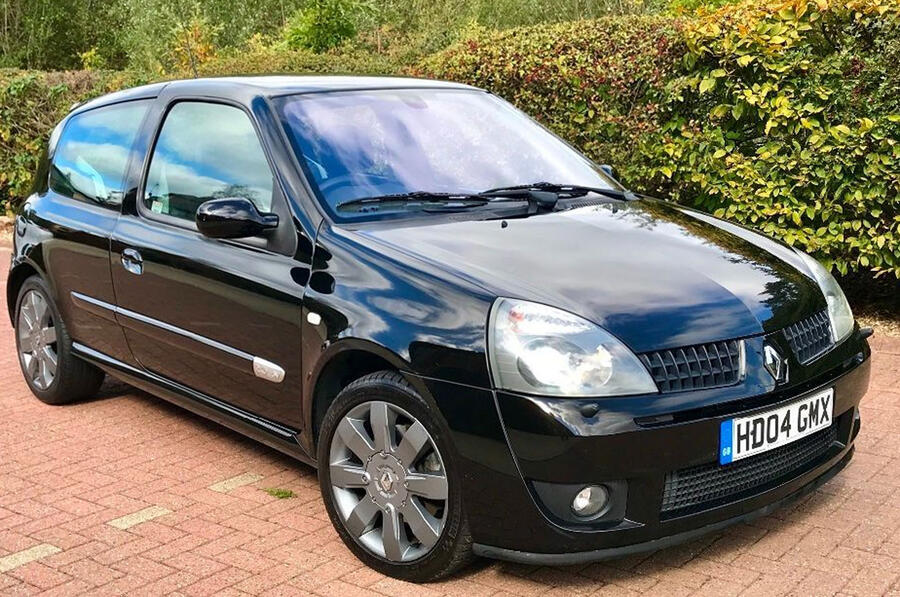 It prompts the question: why sell it? After all, it's being sold by a dealer so its owner can't have got much for it. Suspicions suitably aroused, we'd start by checking its engine, looking for oil leaks and ensuring the engine doesn't rock on its mounts. Otherwise, in changing the belts, water pump and dephaser, the previous owner has addressed the RS's common must-dos.
Next, the gearbox, where we'd listen for worn bearings and synchros and feel for loose gearbox mounts. Turning to the suspension, we'd check the front springs and bushes for wear, and then the steering rack, also for worn bushes.
Rust can break out around the rear arches and behind the bodykit. Inside, rubber thumb grips on the steering wheel can deform. An aftermarket tiller is the only solution – but a good one. You wouldn't want to spoil it.