At the last count Volkswagen had five SUVs in its ranks but, if you ignore its R and GTI models, no traditional sports cars. Rewind to 1989 and the company had no SUVs but two sports cars: the Scirocco and Corrado.
Volkswagen Corrado, £6000: Today the Corrado, which was dropped in 1995, three years after the Scirocco, is the more sought-after, but either in good nick is worth having.
The 2.9 VR6 is the most plentiful Corrado, and prices begin at £3000 for a high-miler. The potent 1.8 G60 is rare, partly because its supercharger had a tendency to self-destruct. The 1.8 16v and 2.0 16v versions were the bread and butter but again, few remain. That said, we found a 1990 1.8 16v with 82,000 miles and full service history for £6440.
The remaining model is the 2.0 8v. Like most eight-valve engines of the time, its power was more immediate than the peakier 16-valve's. To our delight we stumbled across a one-owner, 1996 2.0 8v with 54,000 miles and full service history (22 service stamps in the book) for £6000.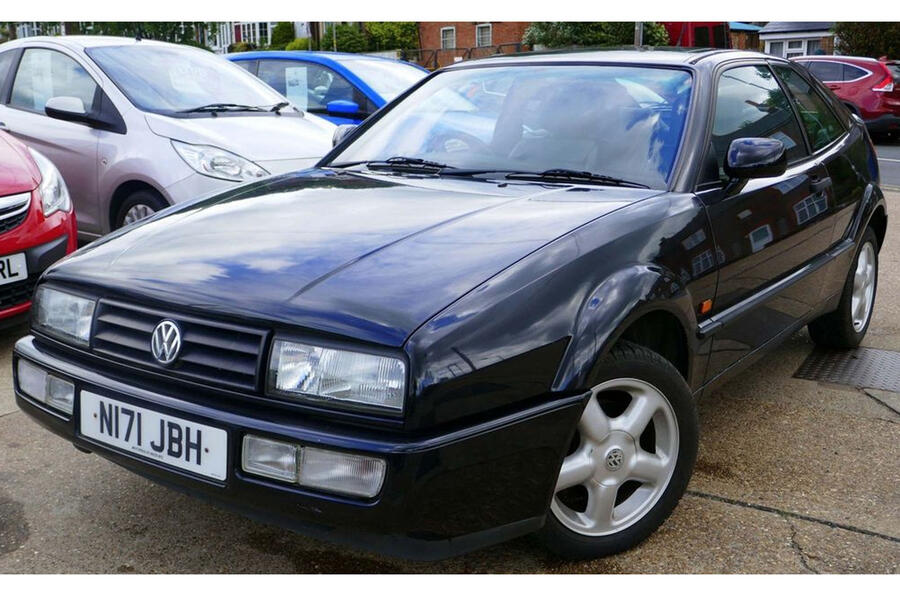 What to check? A faulty idle stabilisation control valve can cause erratic tickover (replacements are available). With the gearbox still cold, we'd feel for graunchy first and second gear selection. On the test drive, we'd expect some looseness from droplinks and suspension arms.
More serious is the threat of rust. Front wings and sills corrode, although the seller claims the bodywork is in good condition. Fortunately, the headlights and foglights look clear – replacement units are rare and expensive. Finally, we'd check the dynamic spoiler rises and falls, and inside, that the round heating dials aren't broken.