You can say what you like – dozy recirculating ball steering, awkward looks – but a Chrysler Crossfire will always be an intriguing old thing. But why would anyone have chosen to buy one over its close relative, Mercedes-Benz's Mk1 SLK R170, back when it was launched in 2003?
Chrysler Crossfire, £5999: Possibly because as the Chrysler came on stream, that version of the SLK was being replaced by the more expensive Mk2, with its longer-lasting galvanised body.
The Crossfire convertible was prettier than the coupé and looks best in red. We found just such a car, a 2006-reg manual with 82,000 miles and eight stamps in the service book. It has a black and cream leather interior with smart alloy facings on the dashboard and centre console.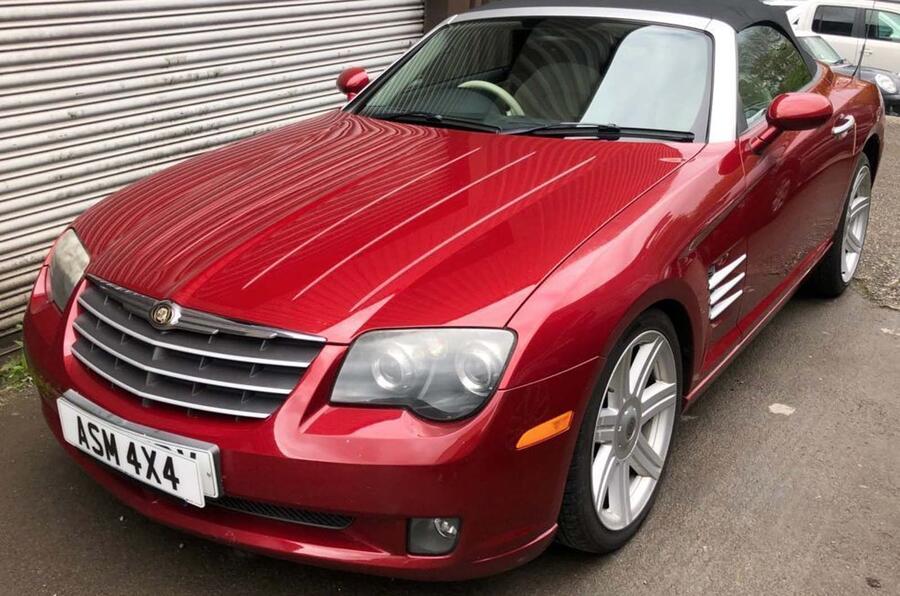 This regular Crossfire is powered by a 3.2-litre V6 that makes 215bhp and helps the car from 0-62mph in 6.4sec. The sportier SRT-6 auto, with the same basic engine but supercharged and tweaked by AMG, gets 330bhp for the same sprint in a frankly unbelievable 4.8sec. This version is rare, although we did happen across a tidy 2006 example with 37,000 miles for £10,500.
So what to look for when perusing a standard 3.2? Rust, for a start. If the car's been parked outside for most of its life, it'll be there somewhere. Also check that the engine isn't due a major service, which includes 12 new spark plugs and eight litres of oil.
On the test drive, feel for propshaft trembles between 30 and 70mph (hopefully it's just the rubber doughnut coupling) and check the active spoiler works. Finally, damp carpets point to poor roof seals, while water in the boot will likely knock out the central locking module.