Lamborghini Gallardo £59,999: We must be mad but this 59,000-mile, right-hand drive, 2003-reg Gallardo is a rare and sought-after manual one and comes with stacks of history.
It has had a really thorough going over recently; lots of things from new handbrake pads and brake fluid, through new OEM filters and the correct grade of branded oil, to having the throttle bodies cleaned, brakes and underside cleaned and checked, the offside lower front ball joint reconditioned and the wheels aligned.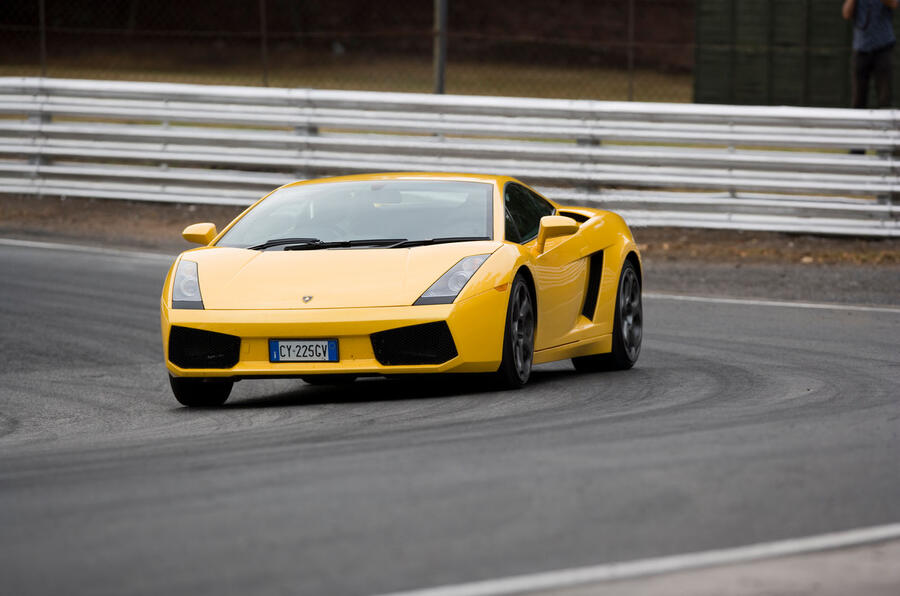 Worth making the journey for a look-see, then, but before we do, we'd want to know if it's wrapped; and if it is, we'd wonder what's lurking beneath. That aluminium body is hellish hard to repair and who'd want a knocked-about Gallardo anyway?
Assuming it's au naturel and we make the journey, we'd want to have that V10 engine pressure tested. (It's prone to oil pump problems.) It's good the throttle bodies have been cleaned since they're a trouble spot, too. We'd also check for overheating.