Autocar called the Jeep Grand Cherokee 6.1 SRT-8 the performance 4x4 bargain of the year when it was launched in 2006. For £41,000, buyers were served a 6.1-litre V8 producing 420bhp and 420lb ft, going to all four wheels to give 0-62mph in 5.0sec. That kind of performance earned it a place at the table occupied by Porsche, BMW and Mercedes, for a fraction of what they cost.
And it wasn't just about straight-line speed. Bilstein dampers, anti-roll bars as thick as your wrist, stiffened suspension and massive 20in Goodyear Eagle tyres meant it could go around corners without sending your Big Mac flying.
Click here to buy your next used car from Autocar
Today, 10 years after production ceased, prices for used Jeep Grand Cherokee SRT-8s start at around £12,500 for a 2007-reg with 82,000 miles and a full service history. The model was the glitter-ball of the 2005-11 Grand Cherokee line-up – the third-generation Chezza, known in Jeep circles as the WK. It wasn't the only V8 in the range, though. There was a 5.7-litre Hemi pushrod with cylinder deactivation for improved economy and even a 4.7. We didn't find the smaller one in the classifieds, but we did find 5.7s starting at £5000 and rising to £8000 for the best examples converted to LPG. The 5.7 makes a decent 325bhp, but it's the way it pulls smoothly and powerfully from low revs to its redline that impresses most.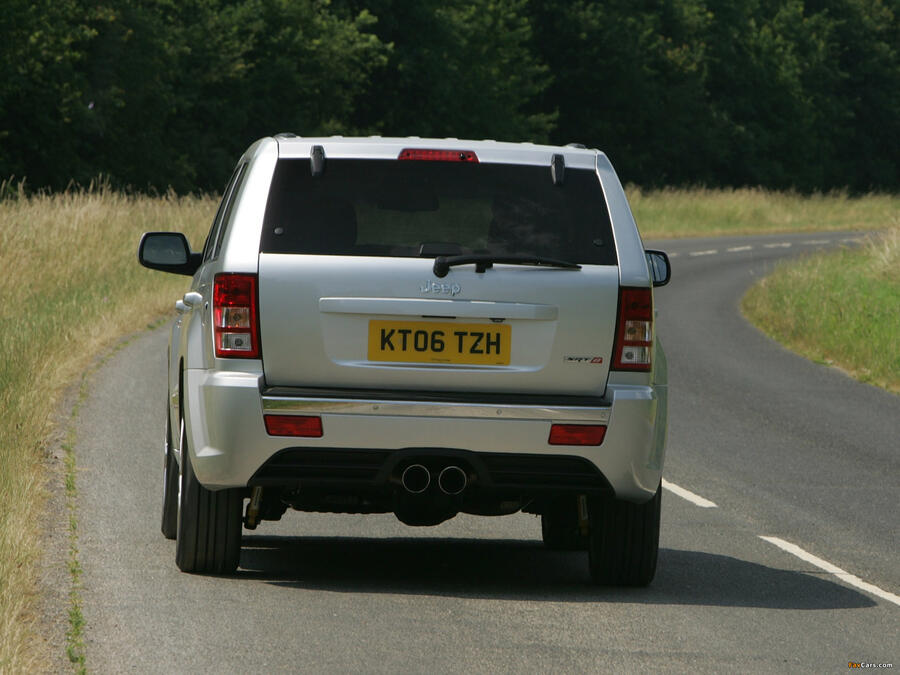 Those are the petrols but, for UK buyers living in the real world, the only WK Grand Cherokee that mattered was the 3.0 CRD diesel. The V6 engine, supplied by Mercedes, produces just 215bhp but a handy 376lb ft. A good one should be smooth, quiet and effortless. Prices go from as low as £1500 but expect to pay from £5750 for a genuinely decent one. Regardless of the engine, all Grand Cherokees are automatic.