They start at around the same prices (less than £10,000) and they share the same naturally aspirated 500bhp V10 and pin-sharp chassis. But although the E60-generation BMW M5 of 2005 is the one folk lust after, its sibling, the E63-gen M6 coupé, is actually slightly quicker. Big deal if you need the saloon's four doors, of course, but if you don't and you hanker after a big, powerful coupé with decent practicality and an exotic engine, the M6 could be just the car for you.
But be warned: buying a dud will leave your finances in tatters. Running one is expensive – and doesn't the trade know it. When we mentioned 'M6 buying guide', the specialists we spoke to dashed for cover shouting 'unreliable SMG automated manual!' and 'warranty too expensive!'. It may explain why, with dealers running scared of the cars and offering low money for them, half the M6 coupés and convertibles on one popular classified website are private-sale motors. They range in price from £10,000 to £20,000, which is top money for the model. It's likely these private sellers will bite your hand off if you offer considerably less and sweeten your bid with cash.
Click here to buy your next used car from Autocar
Because the fact is that you'll need a war chest with an M6 to cover incidentals such as an oil service, brakes and premium tyres, plus likely repair or preventative work, including a new clutch and flywheel, throttle actuators and big end bearings. Regarding that last item, that's only something to be wary of on higher-mileage cars but a new clutch and flywheel could be required from just 30,000 miles.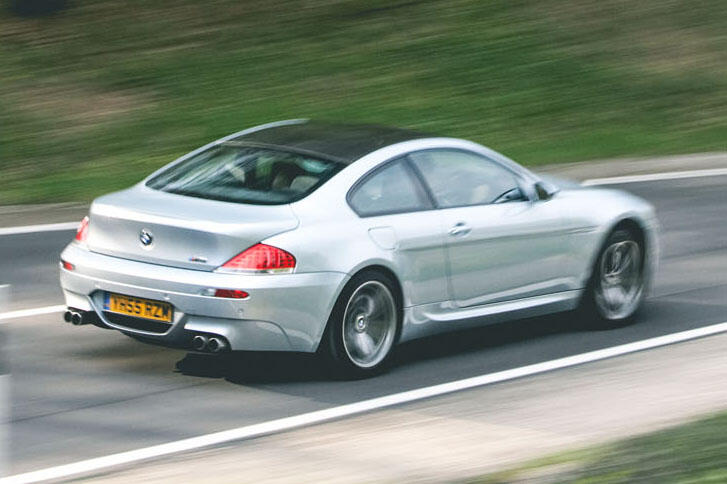 Have we put you off BMW's big coupé? We don't mean to because its foibles aside, it's a sublime motor that, when push comes to shove, feels just that little bit sharper and more planted than the M5. To some extent, that's because it's 50kg lighter, due in part to a carbonfibre roof that also helps make the car's centre of gravity 60mm lower. It has a slightly wider rear track, too.