The car that created a whole new model class is now in its second generation and past its first facelift, to boot. That happened in 2017 when the Mk2 Qashqai, under the microscope here, received a thorough refresh of its design, finish, equipment and refinement. It was all a bid to keep this family-sized SUV ahead of its rivals, competition that its predecessor had spawned the moment it first rolled off the production line 12 years ago.
My, how the motoring world was wrong-footed by that first Qashqai. It has since made up for lost time but Sunderland's compact marvel isn't giving up without a fight and makes a cracking used car.
Ignoring the many high-milers out there, prices for Mk2 Qashqais (they came out in 2014) start at around £8500 for a tidy 2014/64-reg 1.2 DiG-T Acenta with 30,000 miles. For those with deeper pockets, 2017-facelift cars kick off at around £12,000 for a 2017/67-reg 1.5 dCi Acenta in a bright colour and with 20,000 miles.
Click here to buy your next used Qashqai from Autocar
If you like your used car wrapped and tied with a bow, check out Nissan's approved used stocks. There are the usual benefits, including a 12-month warranty and a 30-day/1000-mile exchange promise as well as a free courtesy car at service time and free roadside assistance when you have it serviced by a Nissan dealer.
So what do you get for your money? Not seven seats, that's for sure. The Mk2 Qashqai is a five-seater only. If you must have seven chairs, check out either a Mk1 Qashqai+2 or the current Nissan X-Trail.
Otherwise, you're getting an exceptionally well-rounded, car-like SUV with decent cabin and boot space, a stylish and comfortable interior, impressive ride and handling, and efficient engines. Two-wheel drive versions get a torsion beam rear axle and four-wheel-drive ones a more sophisticated multi-link arrangement as well as respectable off-roading manners.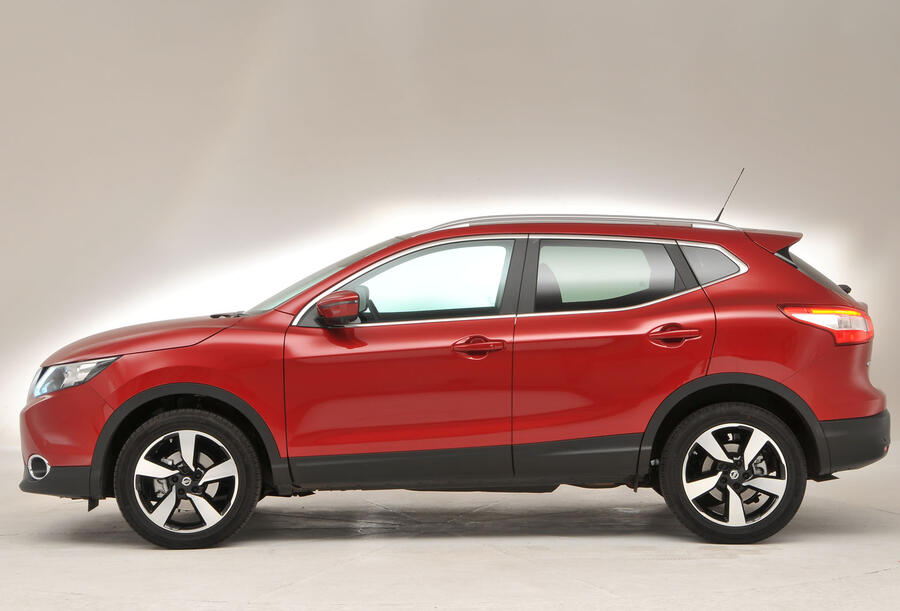 But it's two-wheel drive that most buyers vote for. Top of their agenda is value for money and low running costs. On these measures, the Mk2 Qashqai doesn't disappoint. There's a gaggle of engines but, for undemanding, low-mileage drivers, we recommend the 113bhp 1.2 DiG-T petrol. It accelerates smoothly, cruises easily on the motorway and returns up to 45mpg.
For higher mileage, the 1.5 dCi diesel is more suitable. It's a flexible, refined and willing unit. It'll cruise the motorway all day long and return up to 56mpg.
There are five trim levels, ranging from Visia to Tekna+. Visia is generous, with four electric windows, a 5.0in infotainment system and air-con. (Acenta, the next up, gets dual-zone climate control.) Further up the range, N-Connecta adds a safety pack and Tekna brings leather upholstery, a Bose audio system and even more safety kit. Newer rivals such as the Seat Ateca may be more polished in every area but a Mk2 Qashqai fits more pockets.