Plus 4: it sounds like a pair of baggy trousers, but while older Morgan Plus 4s can feel distinctly loose, with their rotting ash frames, rusty chassis and unassisted brakes, the version made from 1992 and considered here is a very different animal – more Lycra than tweed.
In truth, things for the little roadster had started to improve a few years earlier. In 1986 the ash frame came treated with Cuprinol wood preservative as standard. Two years later, in 1988, the model gained Rover's punchy, 135bhp M16 16-valve 2.0-litre engine, along with the firm's five-speed gearbox.
Now the Plus 4 was looking and feeling in better shape for the new decade, an impression borne out by the rush of orders that followed – despite Sir John Harvey Jones's mauling of Morgan in his Troubleshooter TV series. Development continued apace, at least in Morgan terms. In 1992, the M16 engine was replaced by the more up-to-date Rover T16. Crucially the car also went from the 4/4's narrow chassis to the Plus 8's wider type, giving an additional four inches of shoulder room.
Find a used Morgan on PistonHeads
In 1995 the company's engineers turned their attention to the car's rust-prone steel chassis, which they started galvanising as standard. The car was already available in a choice of two and four-seat configurations, but in late 1997 Morgan added a long-door option, which was easier to get into. It helped, too, that the dashboard was mounted farther back.
The following year, the Plus 4's steel wings gave way to ones made of aluminium and constructed using the Superform process that produces a longer-lasting and better-fitting wing. Also in 1998 the front bulkhead and valances switched to stainless steel. In fact, in this period the Plus 4 experienced no fewer than 114 changes, many of them driven by new European type approval legislation.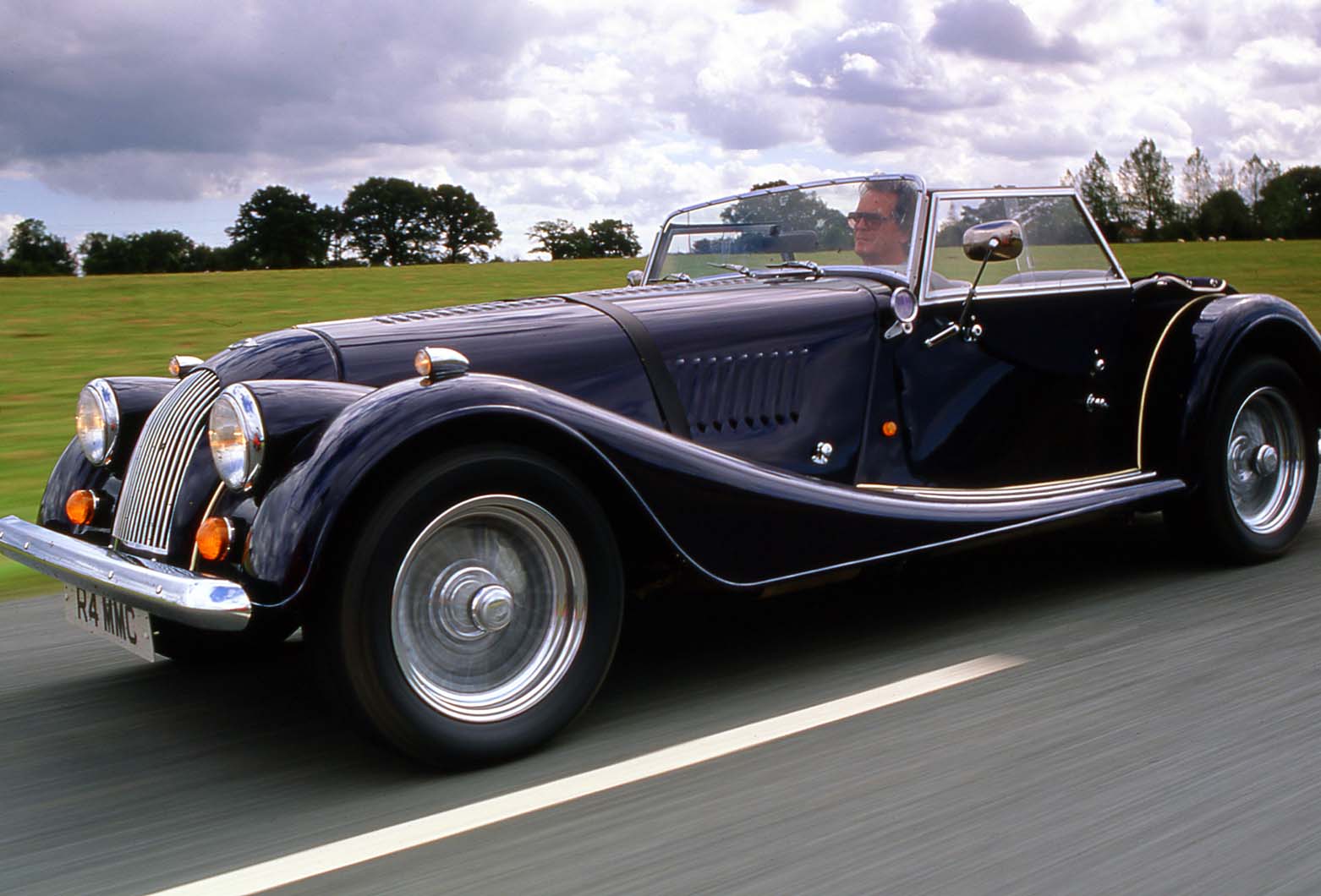 And then in 2000, just as things were looking up, production was brought to a halt in favour of the all-new Aero 8. In 2004, the Plus 4 reappeared, this time with a 145bhp, 2.0-litre Ford Duratec engine mated to the company's five-speed gearbox. Fortunately parts availability for the Rover engine remains excellent.