The quickest Seat Leon on sale today, the Cupra 300, doles out 296bhp and covers 0-62mph in 5.9sec.
Rewind 14 years and its hot-shot grandad, the Leon Cupra R, could manage only 221bhp but, being slightly lighter, was only around half a second slower. It gets better: in five-door form, the new car costs £30,455, whereas a last-of-the-line 2005-reg Cupra R with 107,000 miles (and also five doors) will cost you just £3000.
See Seat Leon Cupra for sale on PistonHeads
Whatever their differences, hot Leons have always been interesting, especially the way some of them have embarrassed their posher Volkswagen Golf GTI housemates. Such was the case with the standard Leon Cupra (or Leon 20VT as it was first known) that arrived in 1999. Alongside it, and from behind the wheel, the Mk4 Golf GTI seemed dull. It can't have hurt the Leon that one of the colours it was offered in was canary yellow.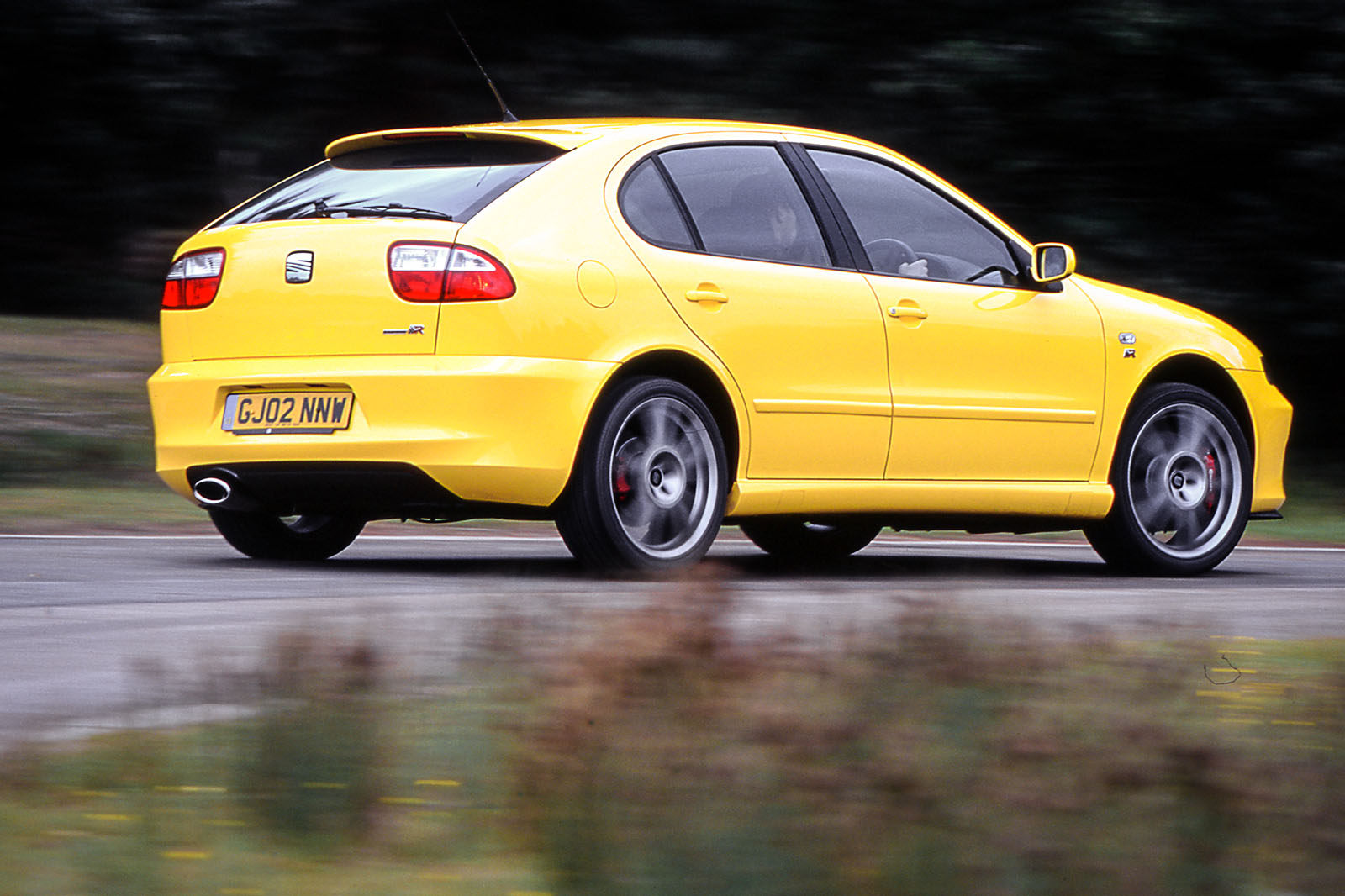 This lowest-powered Cupra was propelled by the VW Group's 177bhp 1.8-litre 20-valve four-cylinder engine, breathing through a Garrett K03 turbocharger and driving the front wheels through a six-speed manual gearbox. It was fun (0-62mph in 7.7sec) and understated but what really got people talking was the 207bhp Cupra R that arrived in 2002.
It trimmed half a second off the Cupra's 0-62mph time courtesy of twin intercoolers and a larger K04 turbo. Just as important, it gained more powerful four-pot Brembo front calipers, a set of 18in wheels, quicker steering and stiffer suspension. It looked the part, too, with its humpgrazing front splitter. Rare is the R whose splitter isn't splattered.
People flocked to it – only for Seat to reward their enthusiasm one year later by replacing it with a 221bhp version capable of 0-62mph in, some reports said, 6.5sec. Still, if any Seat owners were miffed, VW and Audi owners must have felt worse since, priced at £17,000, this more powerful Cupra R cost the same as the distinctly unimpressive 148bhp Golf GTI and £7000 less than the S3.