Autocar readers are, of course, awesome, and it is fascinating when they let me chip in on their quandaries. Andrew has been in these pages several times with excellent rides, including Mercedes-Benz W124-series and Ford Focus estates. Anyway, he saw an advert for a Volkswagen Transporter T5 Kombi with a good MOT and an odometer reading of 199,000 miles. The high mileage was one consideration, but the other problem was its location on the other side of the country to him, in Exeter.
I've had the same conversation with other used car buyers, which amounts to how far you are willing to travel to buy a used car. Because I live in a fairly inaccessible part of the British Isles, I almost always have to travel an hour or so to collect one. The plain fact is that the internet has turned the whole world into a car showroom and forecourt that sits on our laptop, tablet or phone. Because we love cars, there is therefore no distance we won't travel to look at a motor. I have friends in Scotland who say that they don't have a huge choice of used cars, especially if they want a bargain, so they always pack their sandwiches and winter coat to travel.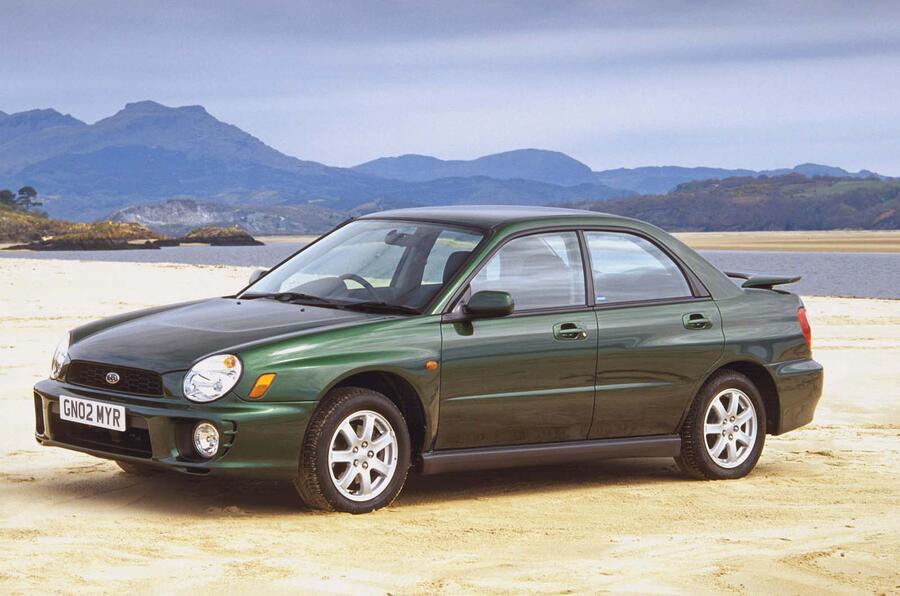 That might explain why I would travel 128 miles to buy a 2002 Subaru Impreza 2.0 GX. It looked clean in the pictures and this would be a useful and cool saloon to run this winter at only £995. Just the two previous owners as well. It was at a dealer, so they would hold it for me and they would have done the all-important background checks.
Distance does become an issue if you are buying something cheap and cheerful as a stop-gap banger, so best make sure you don't travel too far. For me, cheap means less than £995. In that case, I wouldn't cross the Irish Sea to see a 2002 Fiat Punto for £200 and a short MOT. But the ad said it had done 720k miles, so I'd love to see that if it wasn't a printing error. On the way there, I could stop in Wales to see a 2001 Honda CR-V with 180k miles at £250. A couple of months' MOT, but really not worth the effort unless it is down the road and you can accept or reject it after a once-over and then move onto the next cheapie.