During my formative years, I read one of the first road tests of the Mitsubishi Lancer Evolution VI.
The car fascinated me, with its jutting bodykit, soup-bowl foglights and aggressive rear spoiler, so I was very keen to find out if the way it went lived up to the way it looked.
See Mitsubishi Evolution for sale on PistonHeads
I wasn't disappointed. I remember the report describing the sensation of having the back of the seat wallop you in the kidneys as the Evo took off down the road. As a callow youth, I simply couldn't imagine what that felt like. Instantly, the Evo VI became one of my most lusted-after cars, simply so that I could experience that sort of performance for myself.
They say you shouldn't meet your heroes, but fast-forward 18 years, and I'm about to do just that. Sitting in the car park in front of me is Mitsubishi's own heritage car: not just any Evo VI, but a Tommi Mäkinen Edition, signed by the man himself.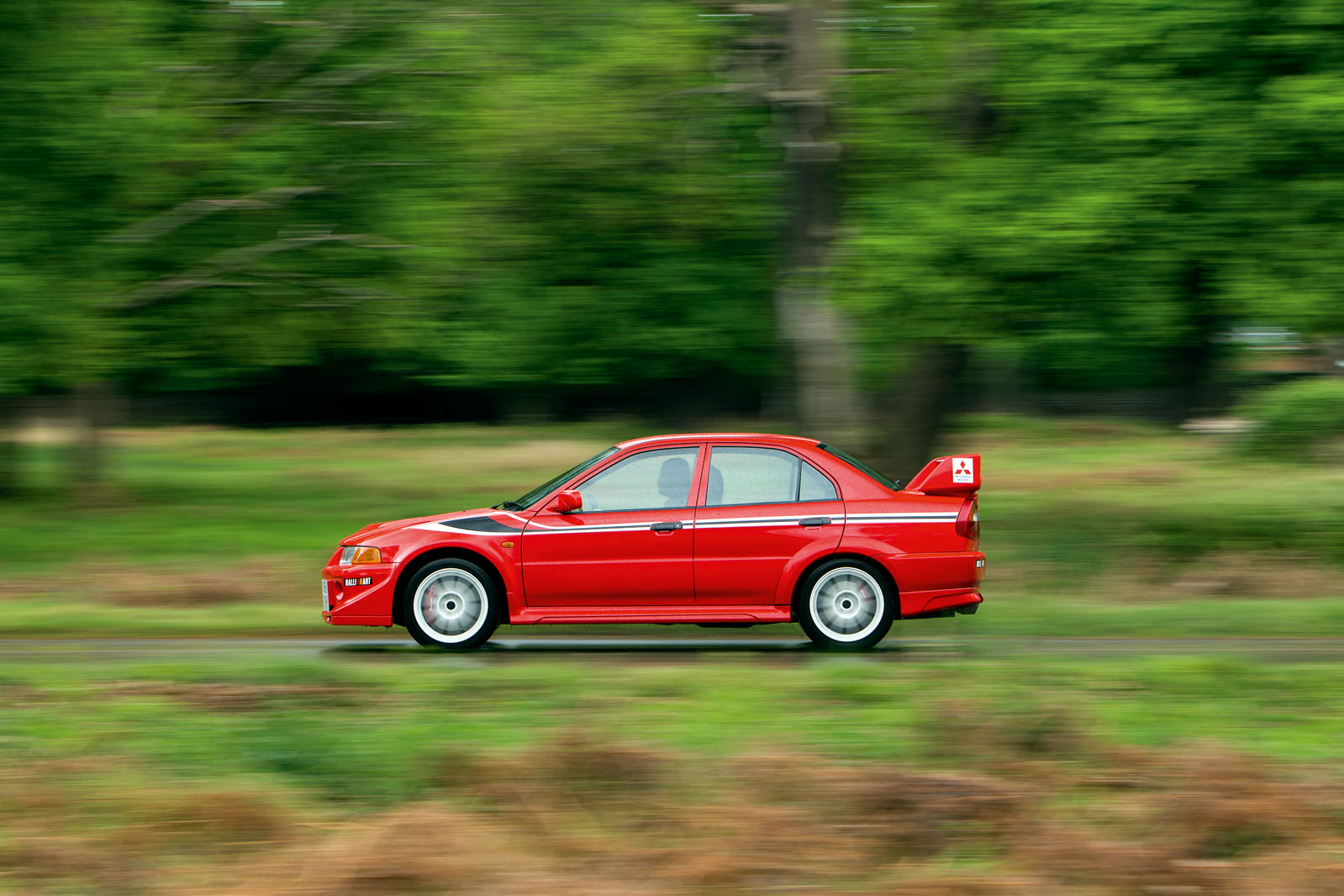 The engine starts with a muted thrum and pulling away feels a little uneventful. For all its rally heritage, the Evo VI feels easy-going and benign pootling around town. But that impression changes as soon as I get a clear run up the slip road to the motorway. It's like that moment in Star Trek when the order for warp speed is given. There's a pause while the ship gathers itself before, finally, distorting and stretching off into the distance and vanishing in a flash. That's how it feels in the Evo VI. When you floor the throttle pedal, there's just enough time for the tendrils of anticipation to curl their way round the pit of your stomach, before all hell breaks loose.
Yes, the seat really does shove you in the back. What's more, you feel your rearmost neck muscles tense to hold your head forward off the headrest as, whooshing and growling, its nose lifting slightly, the Evo takes off up the road like it has had an incendiary device lodged deep within its loins. Impressive as the 0-60mph time is, you have to remember that, up to about 3000rpm, the Evo hasn't even started to come on song yet. In other words, once the turbo kicks in, it feels faster even than the figures suggest.