When the Subaru Levorg arrived on our fleet, I spotted the fanboy 'SU13 ARU' numberplate straight away.
I didn't think much of it at the time, but it wasn't long before I noticed that I was getting thumbsup or waves from other Subaru drivers (a welcome change from other gestures I've had directed my way).
It happened a lot and I'd like to give a special mention to a fellow Levorg commuter in Stockbridge, who, without fail, gave a friendly wave each morning as he passed me. This unexpected attention might seem a trivial point to make, but it's an illustration of the interesting proposition that the Levorg is.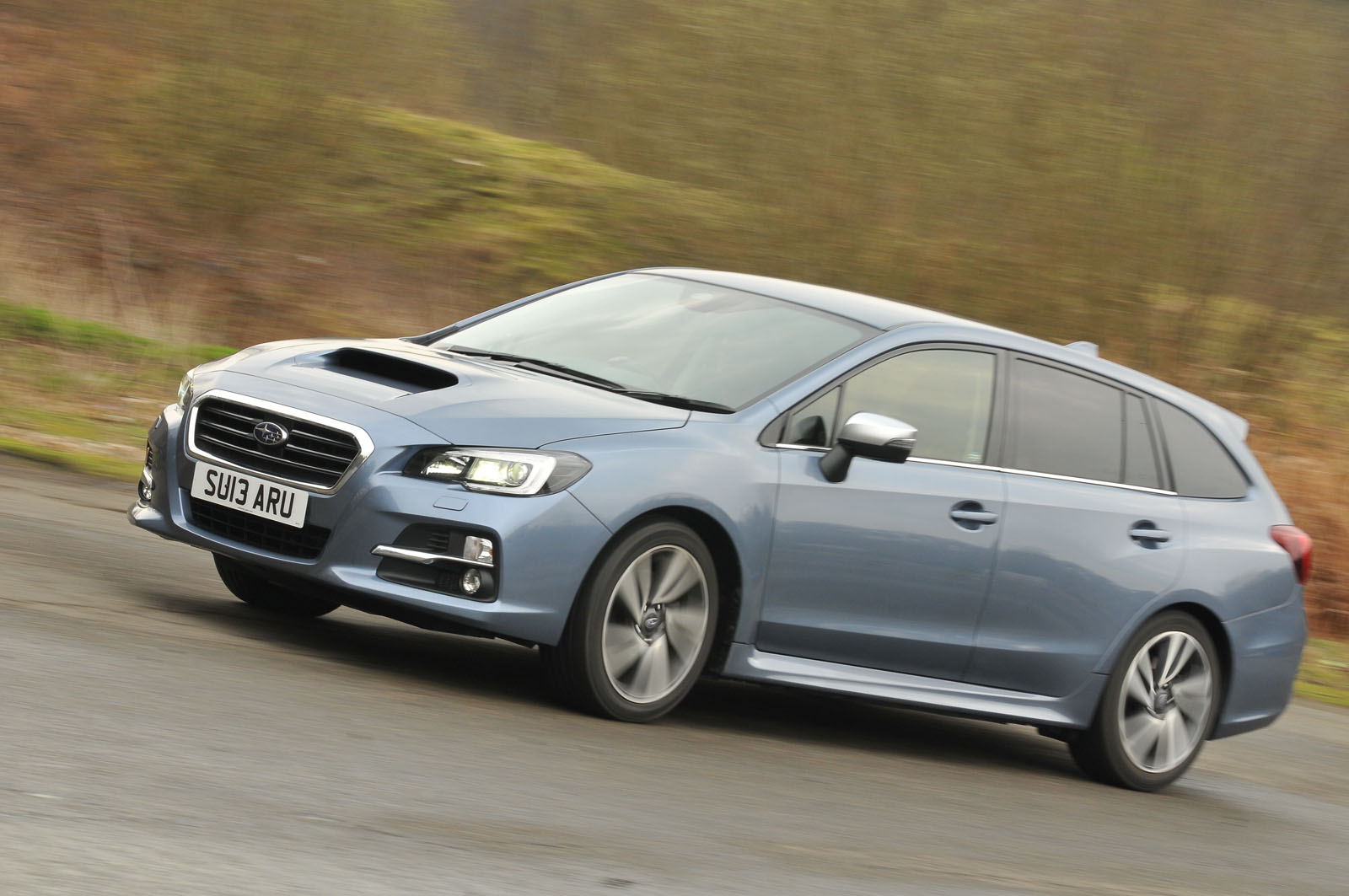 It has its shortcomings and its frustrations, but you feel part of the Subaru community driving it. Would you get that in a Volkswagen Passat? I'm not saying I'm now in a hurry to join a Subaru owners' club, but it makes the car feel a bit more special.
There is a lot to like about it. As a wagon, it's intelligently conceived and well packaged, offering loads of space for passengers and kit, especially for a car that's slightly smaller than the Legacy. I found it very useful, for instance, to be able to drop the rear seats pretty flat using buttons on the sides of the boot wall. If, like me, you often carry large items in the boot, you'll find it a decent wagon. It may not be quite as practical as a Skoda Octavia, but it has more character. It's quirky. It has something different about it.
It also carted my 4.1-metre sea kayak around on the roof with no problems after I fitted some Subaru roof bars to it, and it's quite low slung, so it was easier to load the kayak on it than it would have been with an SUV. The permanent four-wheel drive was also handy for negotiating seaweed-strewn slipways, although on-demand four-wheel drive would probably offer enough help here when needed and drink a bit less fuel in the long term. You need to weigh up how much your lifestyle dictates the trademark Subaru asymmetric four-wheel drive, or whether a rival with a more efficient system would suit you better.