We're three grown men doing something that isn't considered to be very clever, such as driving three open-top cars – summer cars – several hundred miles in weather that you'd only walk the dog as far as the pub in.
Testers Nic Cackett, Matt Saunders and I weren't meant to be making individual cases for the cars we're driving here, shouting to each other and, more importantly, to you about why we'd have one over the others. But call it Stockholm Syndrome. When you've spent 14 hours straight in a Morgan 3 Wheeler and can't feel your fingers any more, perhaps it's natural to look for reasons why you're happy you're not in a Caterham Seven or an Ariel Nomad.
Anyway, the road trip – ostensibly – starts at Cheddar Gorge and will finish on the Welsh coast, taking in some sights on the way. For why? Because they're the kinds of locations you could visit if, during the next week or so, you decide to whip the cover off whatever wheels are hiding currently unused in your garage. And trust me, you should. While this trip was meant to be unwise, the weather isn't so bad and the driving is superb. Handily, Cheddar isn't far from the Ariel factory in Crewkerne, Somerset, which is where Saunders has been to pick up the Nomad. Cackett has collected the Seven from Caterham's sales HQ in Surrey; I've come from the office in our long-term 3 Wheeler.
MORGAN 3 WHEELER - MATT PRIOR
When we were The Autocar, there was another mag called The Motor. Eventually the two weekly titles were amalgamated, but back before they were, people used to motor to places, didn't they? They might motor down to the coast. I'm sure Bertie Wooster used to motor to visit his Aunt Dahlia. I'm quite a big fan of just driving to places, to be honest, because I like air conditioning and Bluetooth and Popmaster, but the Morgan has already required some motoring: a stop for a hot drink and a sandwich and to consult the map. And a readjustment of thermals because, although there are heated seats, the 3 Wheeler has no heater.
But the M3/A303 combination is not what the Morgan is best at. Around Cheddar it's lovely, though. Here, when the big, 2.0-litre V-twin engine shakes the entire body at idle, it no longer makes you worry for the structural rigidity of the chassis; instead, its noise reverberates gently off the hard surfaces of rock faces and your grin-exposed teeth.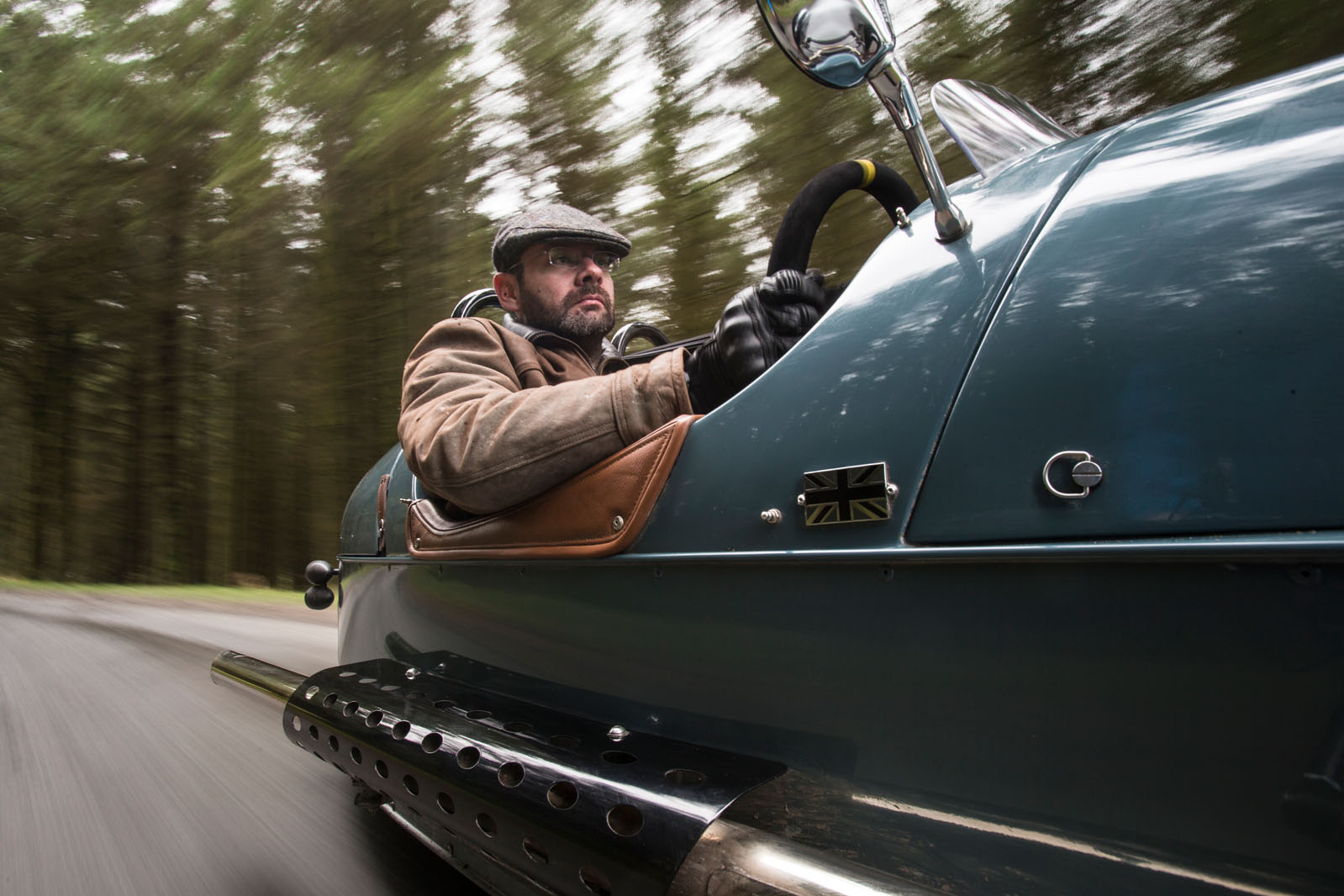 There's a lot else to smile about. There's the look of it, for a start. There's the driving position: straight and relaxed and low, like sitting in the bath (sometimes too literally, depending on the amount of rain that falls). There are the nicely spaced and weighted pedals, the sweet, responsive steering and the linear, positive response of that engine.
The Morgan's dynamics aren't shabby, either. No, it is not a sports car in the sense that the Caterham and Nomad are – and the Nomad is, dynamically, one of the most remarkable cars in the world – but its body control and ride are good, although the central rear wheel means there are some bumps and lumps you'll never be able to steer around. And it handles well, gently nudging towards understeer but with a rear wheel that, even though we've had a winter tyre fitted, is prepared to spin up at low speeds and shift the Morgan's line.