The new 2024 Xpeng G6 will officially go on sale in the UK towards the end of 2024, it has been announced.
The electric-powered Tesla Model Y rival is priced from RMB209,900 (£22,900) for the base single-motor, rear-wheel-drive model, with the more powerful dual-motor, four-wheel-drive model starting at RMB276,900 (£30,200) in China. UK prices are expected to be significantly higher due to homologation, import duty and logistics costs.
Xpeng claims it already holds 35,000 orders for the G6, which comes with the choice of a 66.0kWh iron-phosphate (LFP) or 87.5kWh lithium ion battery. They provide it with respective ranges of up to 360 and 469 miles on the Chinese Light Duty Passenger Car Test Cycle (CLTC).
Other Xpeng models include the G3 mid-sized SUV, P7 and P5 saloons and flagship G9 SUV.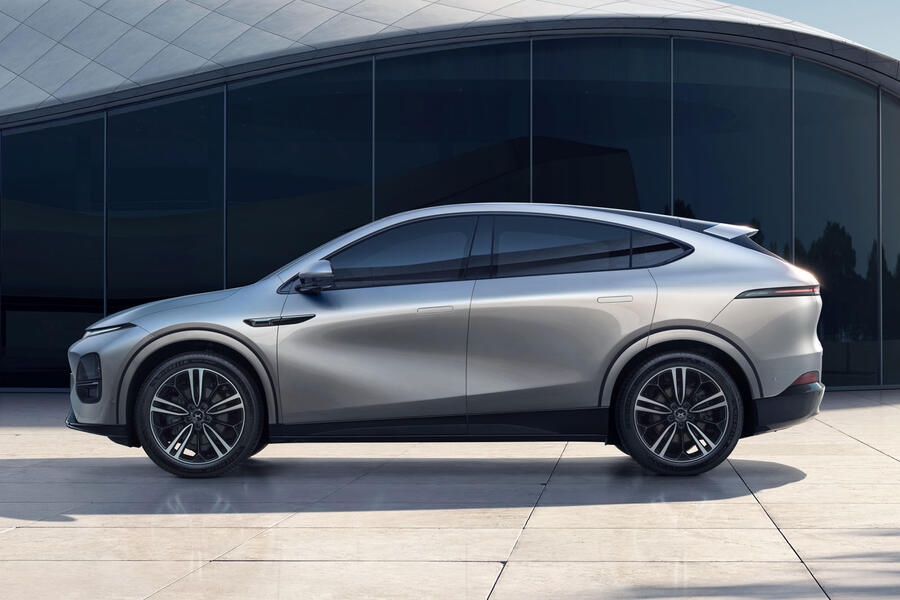 The G6 is the first model to be based on Xpeng's new SEPA 2.0 electric car platform. It brings a series of new developments over the structure that underpins earlier Xpeng Motors models, including a new 800V electrical architecture supporting DC charging at up to 480kW.
Additionally, the G6 will be available with the latest version of the Chinese car maker's XNGP intelligent assisted driving system. It is supported by 31 different sensors, including lidar, millimetre wave radar, ultrasonic sensors, cameras and dual Orin-X microchips – the last claimed to provide 508Tops of computing power for hands-off level-three driving in regions with high precision mapping and where the regulatory framework allows.
Other functions supported by Xpeng's XNGP, which receives augmented reality functions, are intelligent obstacle avoidance, traffic light recognition and automated lane-changing overtaking.
The exterior styling of the new coupé-style crossover adopts the lineage first established with the original G3 and seen on each subsequent Xpeng model. Key elements within the minimalist design include a grille-less front end, a heavily angled tailgate and characteristic cues including full-width front and rear lights and flush door handles.