Volvo's new coupé-like small hatchback has been unveiled at an event in Gothenburg, which also showcases the brand's new Compact Modular Architecture (CMA).
The concept, called 40.2, uses a battery electric powertrain that we're told will offer up to 217 miles of range. It was revealed alongside the brand's XC40 crossover concept, called 40.1.
Both will be built from Volvo's new Compact Modular Architecture, which underpins both the company's smaller products and those of its Chinese parent company, Geely.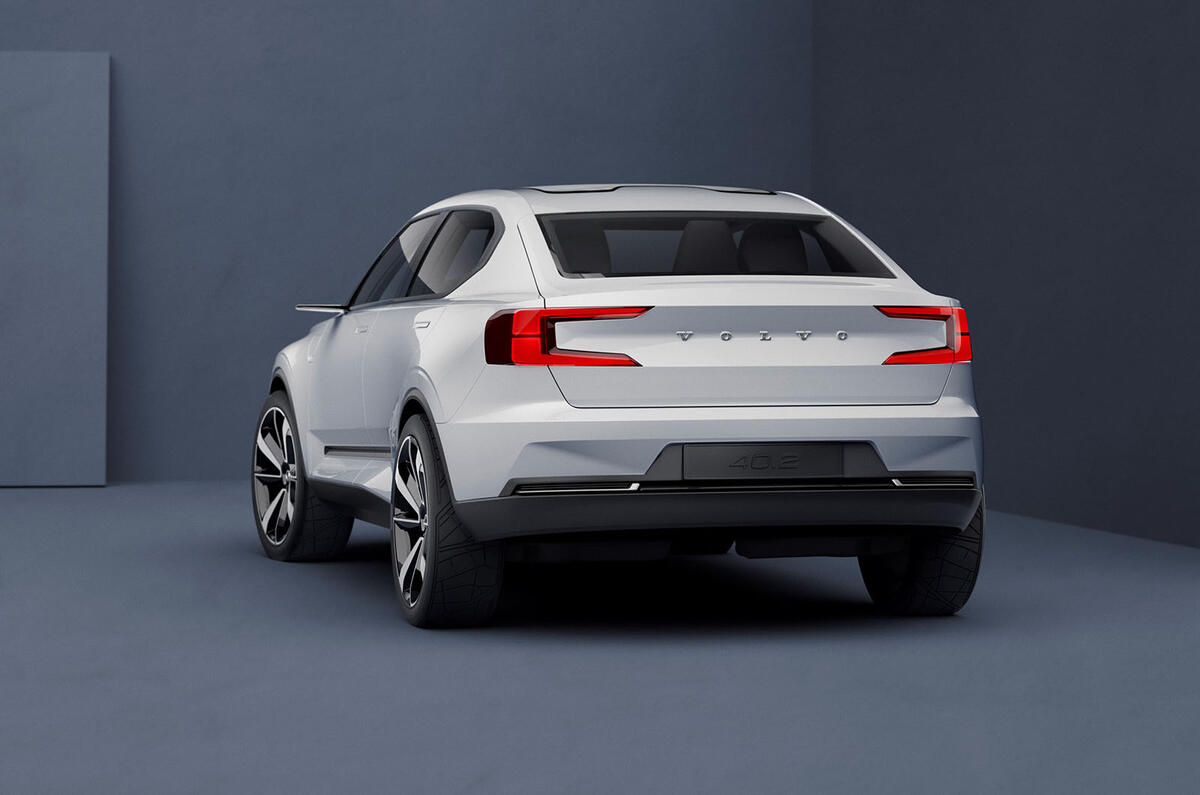 The 40.2 looks dramatically different to the current-generation V40. It's a hatchback, but with a very saloon profile at the rear end, and we believe that if it does go into production, Volvo will continue to make a more conventional V40 hatchback alongside it. The concept looks like a car that has been designed to appeal in the all-important Chinese and American markets. 
The electric powertrain incorporates a battery pack under the floor driving a motor that turns the front wheels, but Volvo has released no performance figures apart from Merkel's claim that the CMA-based EV will have an electric range of around 217 miles. It will be introduced behind Volvo's first EV, which will be based on the bigger SPA architecture and which we've been told to expect in 2019. Volvo has also restated its commitment to selling one million cars with a part electric powertrain – either EVs or hybrids - a year by 2025.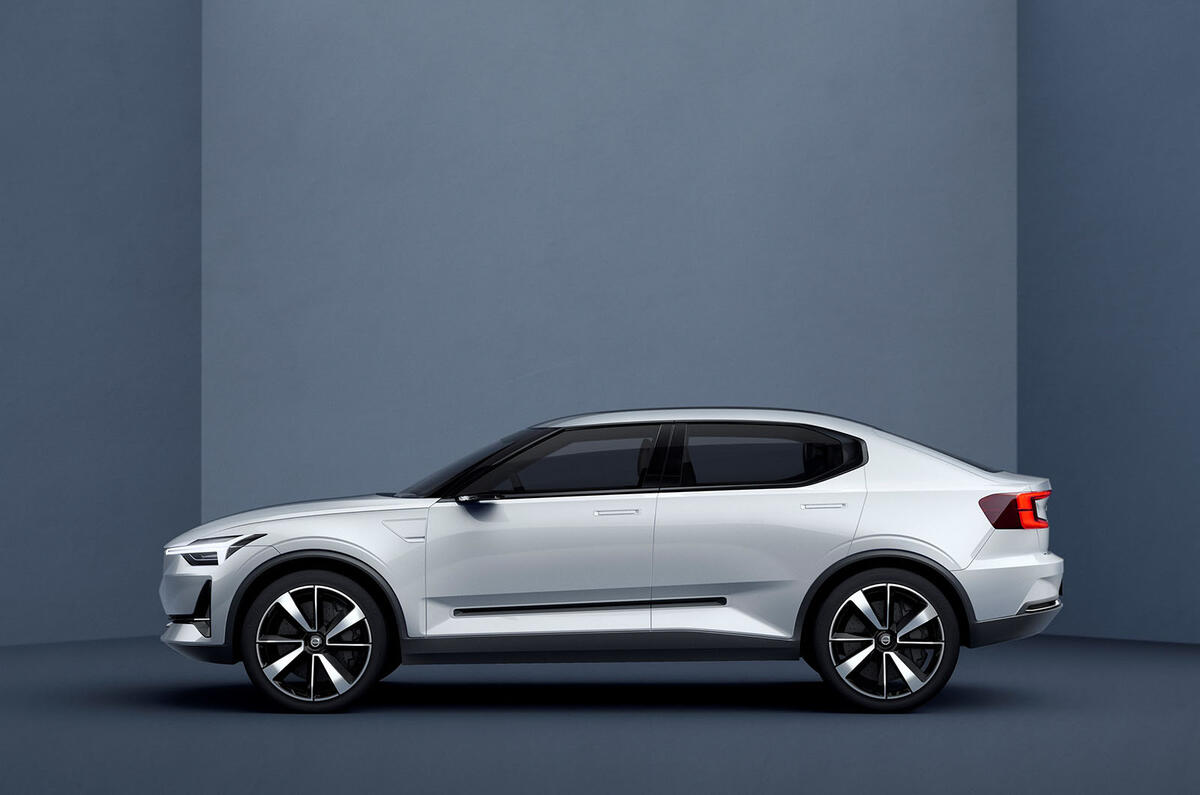 Talking about CMA, Peter Mertens, Volvo's R&D boss, told British journalists that it should be viewed as the smaller brother to the larger SPA platform that underpins Volvo's 90-series family, and that it will offer a similar degree of  what he calls "plug and play" flexibility.
"The architecture is as modular as SPA," he said us, "we have a very successful blueprint for how to do it and that has been flowed into CMA. You could almost say it's the little brother of SPA when it comes to flexibility and modularity."
That means the CMA will allow for both front- and all-wheel drive variants, with Mertens admitting that it will allow Geely to use cheaper components while still allowing Volvo to make versions that will be able to compete in the premium segment. He said that it could even offer a version with an electrically powered rear axle, similar to that of the Volvo XC90 T8 Twin Engine, although that would come later.