Volkswagen has added a new flagship V6 petrol engine to the Volkswagen Touareg line-up, bringing petrol power to the third-generation car for the first time.
The V6 becomes the fastest model in the range, with a 155mph top speed and 0-62mph time of 5.9sec. The engine produces 335bhp and 332lb ft of torque and sends those reserves to all four wheels through VW's 4Motion four-wheel drive system.
It is also 50kg lighter than the existing diesel version. Towing capacities remain the same across all models.
Order books are now open for the £52,635 SEL model, with first deliveries due in April. The top-spec R-Line Tech version is set to cost £59,235.
When it first arrived, the third-generation Touareg was over £6000 more expensive than its predecessor – a reflection on VW's efforts to push its top model further upmarket. The brand justified the price hike by stating that the new Touareg represents the "biggest leap forward" in the history of the SUV.
The third-generation model, which was unveiled in Beijing during the spring of 2018, has been redesigned with new technology, road-focused styling and a revamped interior that is dominated by VW's new Innovision Cockpit.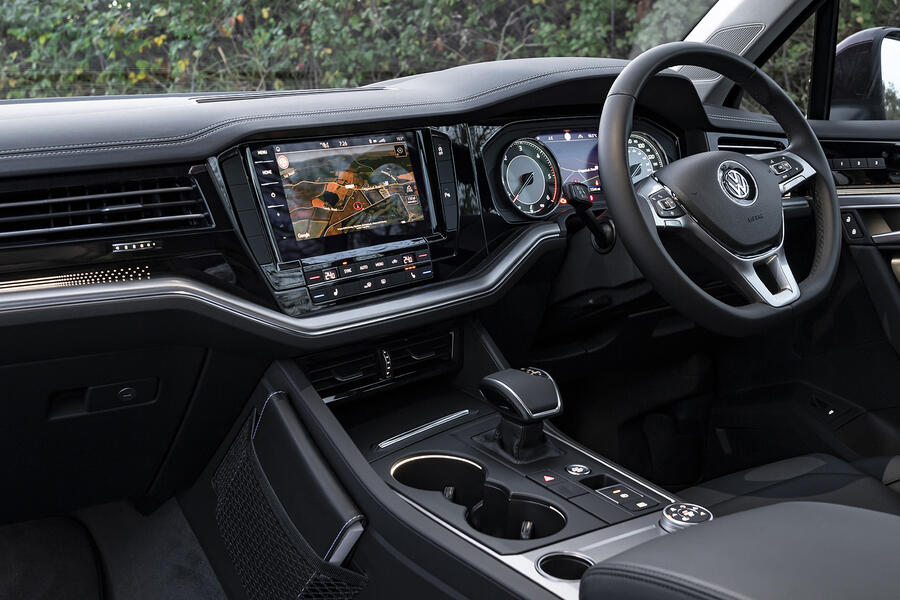 This Touareg is the first to have such a clear focus on the Chinese market because, aside from being the largest new car market in the world, it's seen rapid growth in SUV demand in recent times. SUVs accounted for 8% of the Chinese market in 2007, but by 2017 this had skyrocketed to 45%.
​VW boss Herbert Diess said: "The new Touareg sets a new benchmark at the top of the automotive world and shows what VW can do in terms of design and technology. It is a reflection of our brand."