Volkswagen CEO Ralf Brandstätter says the firm is fully committed to producing a small electric 'people's car', with a target starting price of around £17,000, as part of its fast-growing ID range.
The German firm is currently rolling out a number of electric-only models on the Volkswagen Group's MEB platform, starting with the ID 3 hatch and ID 4 crossover will go on sale early next year. In a new roadmap detailed today, Brandstätter revealed that Volkswagen will launch "at least" one new EV per year, starting with the China-only ID 6 in 2022, the ID 5 coupé-crossover in 2023 and the ID Buzz MPV in 2024.
The 'Aero-B', an electric estate based on the ID Vizzion saloon concept, will arrive in 2025, followed by the long-mooted entry car, believed to be badged ID 1.
Volkswagen continues to invest heavily in developing its electric technology and Brandstätter has previously said developing a new MEB-Lite version of the platform, designed for cars featuring smaller batteries with a capacity of up to 45kWh, remains a priority.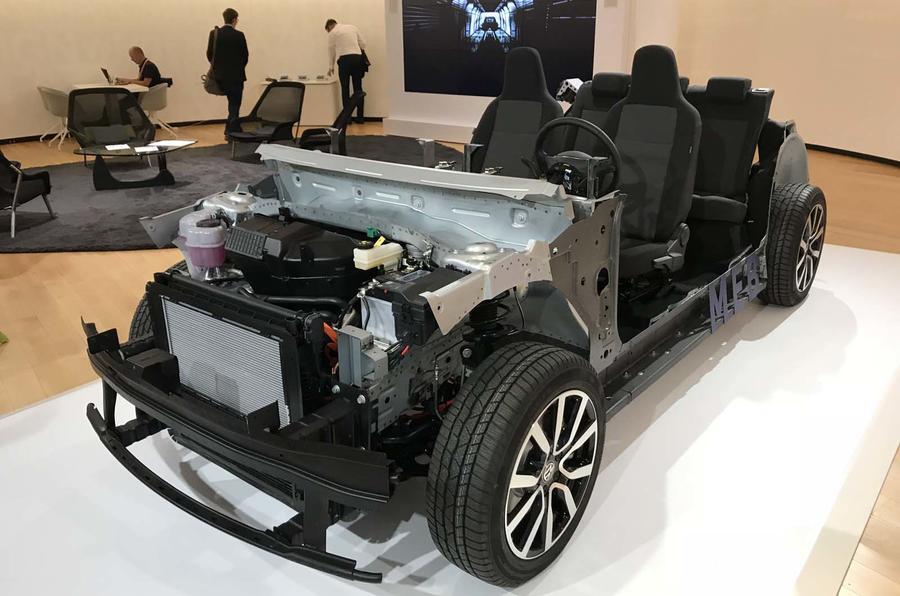 Volkswagen will first use the platform for a supermini and compact hatchback, likely carrying the ID 1 and ID 2 tags and intended to sit alongside the combustion-engined Polo and T-Cross respectively. The firm is aiming to sell the cars for between £17,300 and £22,200 pre-subsidy.
The two new models will effectively replace the Volkswagen e-Up as the entry point into the VW electric range, with the smaller batteries reflecting their focus on lower-mileage urban usage.
Volkswagen will also work with its various Chinese joint-venture partners to offer "highly affordable" electric cars in that market and the MEB-Lite platform will also spawn a range of entry-level models from sibling brands Seat, Skoda and Cupra. It is not yet clear whether the production version of Audi's AI:ME urban EV would use the smaller platform or the full-sized MEB architecture for a longer range.