Volkswagen is "full steam ahead" with the development of a sub-£17,000 electric 'ID 1' hatch that will arrive in the next five years as part of a renewed push by car firms to produce affordable electric models.
The new EV will serve as a spiritual successor to the e-Up city car and is set to offer a similar combination of compact packaging and back-to-basics technology.
Using a new bespoke electric platform that will underpin similar models from sibling brands Cupra and Skoda, the ID 1 will sit below the production version of the recently revealed ID 2all concept, which VW is aiming to sell for around £22,500.
Volkswagen Group chief financial officer Arno Antlitz recently said he believes the firm can deliver electric cars at this price point, citing the emergence of cheaper battery materials and production methods.
"For the time being, we're quite confident that we can achieve that price point," he said. "There are a lot of innovations coming on the technical side. This car will have the first in-house battery cells from our Valencia plant. We're just ramping up. We will have much more scale by then.
"[We have also seen a slight] improvement or relief on the raw material cost. Look at lithium: it came down. Nickel came down. So from this perspective, we're quite confident that we can achieve that €25,000 [£22,500] target and, at the same time, have a decent margin."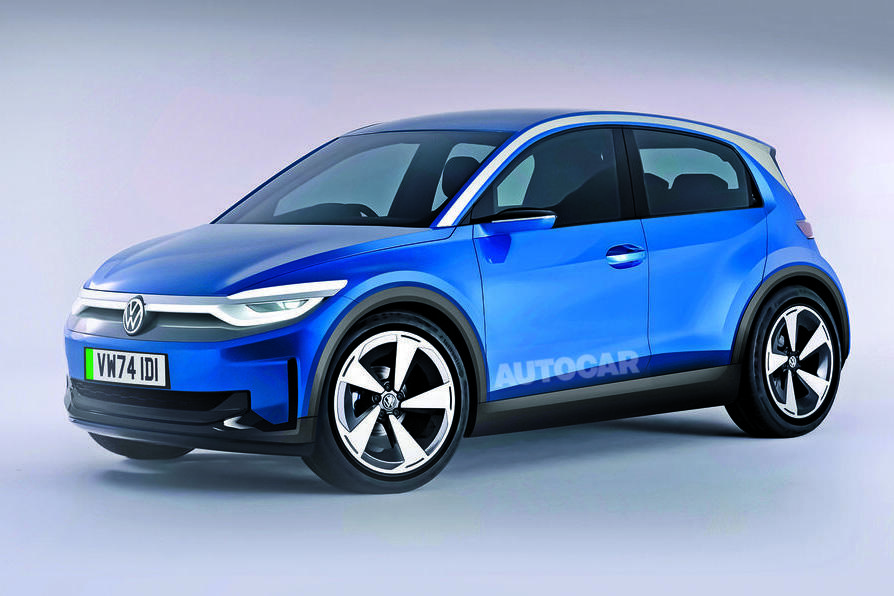 Antlitz's comments referred specifically to the production viability of the ID 2, but such developments could have huge implications for the feasibility of the mooted ID 1.
Details of the new car's architecture have yet to be divulged, but it will be distinct from the MEB Entry platform that will be shared by the ID 2, Cupra Raval and Skoda's compact crossover, which will all be built in Spain from 2025.
The new platform will be developed by the Volkswagen Group, with Skoda understood to be playing a key role, and be designed for vehicles with interior space broadly similar to that of the VW Polo.