For a car like no other in production, the hydrogen fuel cell-powered Toyota Mirai – theoretically on sale for £60,000 but in reality impossibly limited by supply – feels reassuringly easy to drive.
Once you've settled behind the wheel, you find the Mirai's responses are strongly reminiscent of those of a Nissan Leaf, a Renault Zoe or any other electric car in two ways that contrast with the fuel-burning ones you've been in all your life. On the one hand, the Mirai's smoothness and quietness are the equal of any high-end luxury saloon; on the other, there's an immediacy and accuracy about the power delivery that few conventional cars can match.
But the Mirai does things differently from its battery brethren, too. It derives its power from air and hydrogen combined in the catalysing environment of a fuel cell, almost a religious ritual since it produces pure water as its only by-product.
However, what stops the Mirai from being the Holy Grail on wheels is that most of today's hydrogen supplies are generated either from hydrocarbons or by using large quantities of energy to electrolyse water into its two elements. The former process pollutes; the latter consumes more energy than it liberates. Both encourage the sceptics.
Yet Toyota believes in hydrogen for the future and is betting billions that an economic process will be devised to provide the supplies a hydrogen-based society would need. The company has been doing fuel cell research for decades and has chosen our era to bring the Mirai to production because it believes the time is right to start selling fuel cell cars in countries where people will 'get' their advantages. The favoured markets so far are Japan, California, Denmark, Germany and the UK.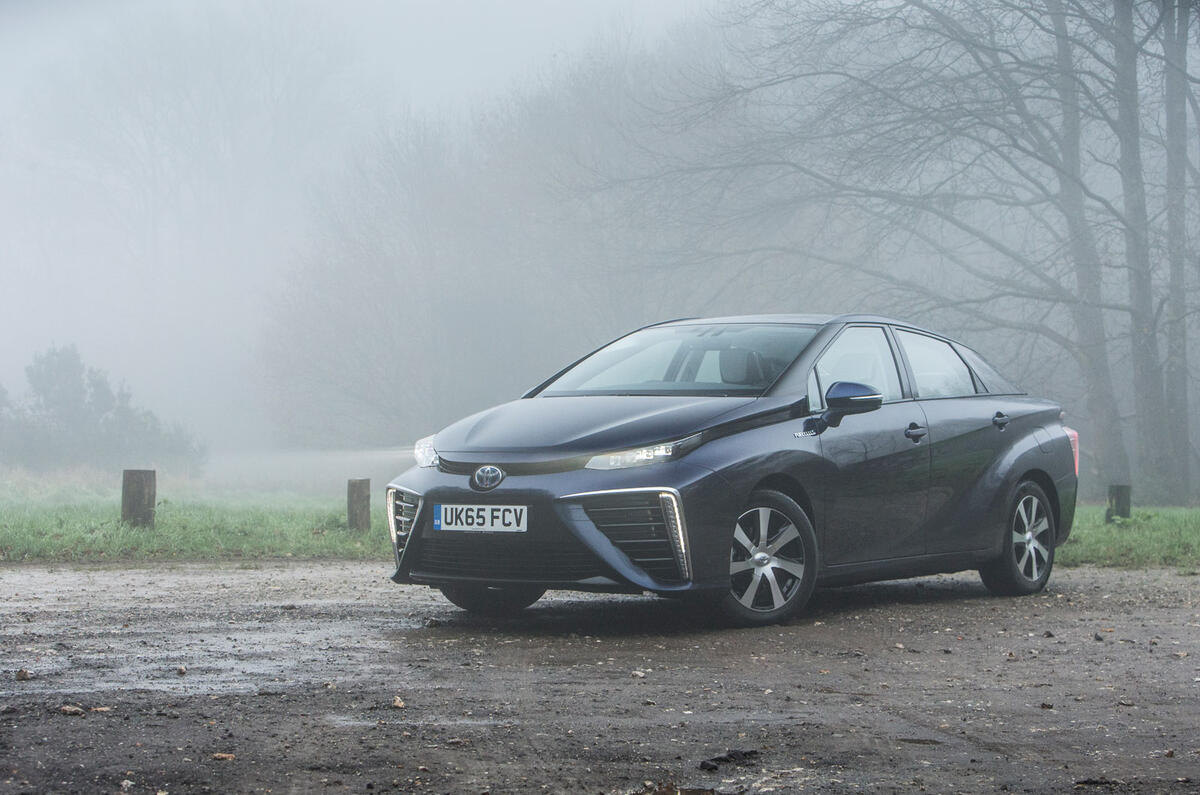 In its first year, 2015, world Mirai production amounted to 700 units. This year's aim of 2000 will expand to 3000 next year and keep growing towards a target of 30,000 cars in 2020. In the meantime, the company is releasing around 5000 fuel cell patents it holds, believing that a critical mass of cars will bring hydrogen breakthroughs closer. Honda is already within sight of a production fuel cell model and others are close, including Mercedes-Benz and Hyundai.