Voltes Design has created a catalogue of aftermarket parts for the Tesla Model S and revealed the Gen-SS to demonstrate what's possible.
The one-off model (pictured above) has received an extensive list of external modifications, including new front and rear bumpers, new wheels, carbon blades on the wings, sill covers, a carbon strip on the tailgate and carbon rear spoiler.
All of the parts have been designed specifically for the Model S and have been produced in conjunction with European design house Larte.
The Gen-SS wears all available external parts, but Voltes says Model S owners can purchase each part individually should they prefer.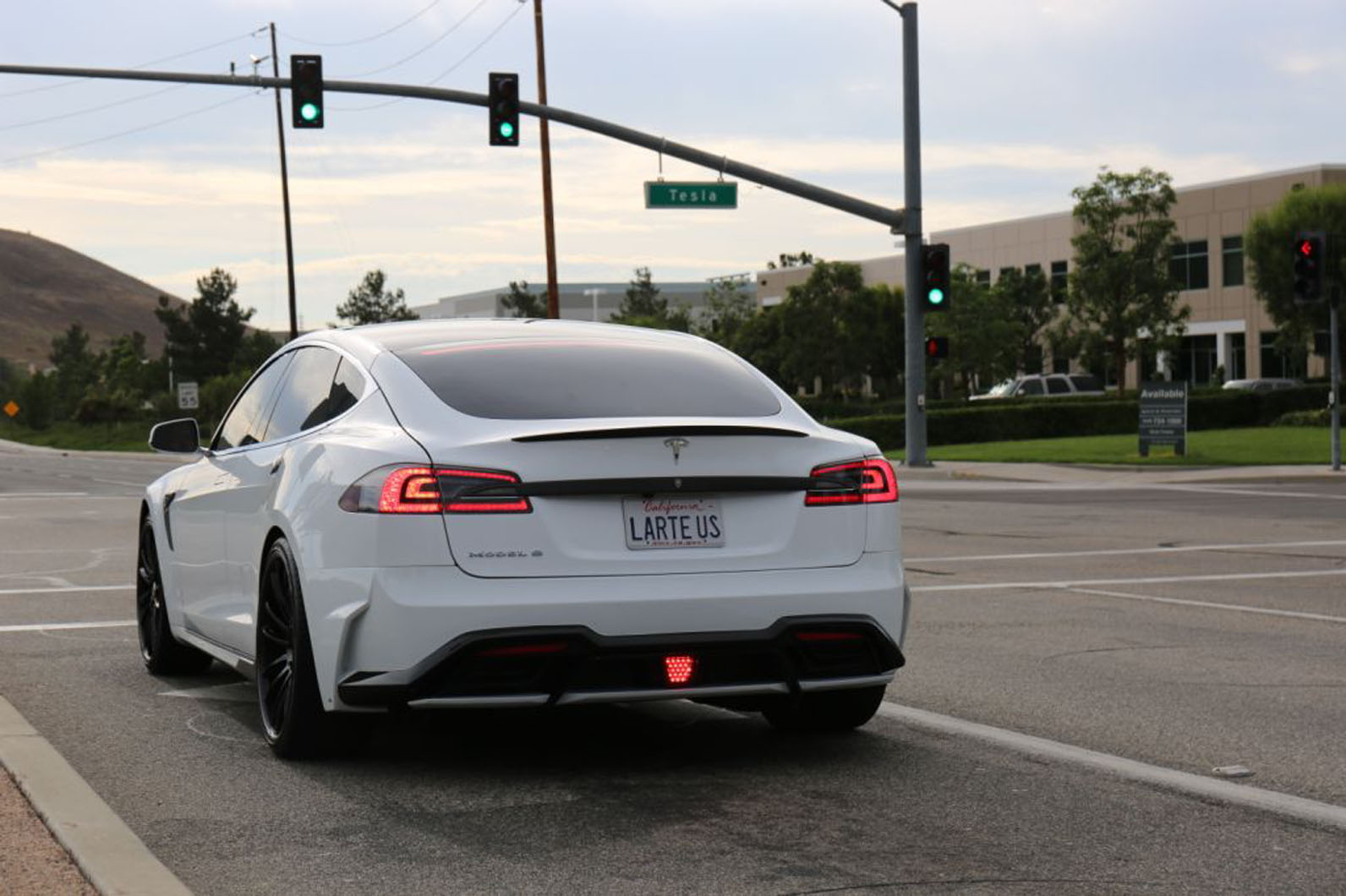 "We take a customer's Model S or source one, and regenerate those looks to create a standout vehicle with an end-to-end design package," explained Voltes Design boss David O' Connor.
"Our enhancement options mean customers can select from a range of upgrades, from individual items through to packages homing in on sections or features of their Tesla, or allowing them to progressively develop their car to their ideal specification."
Additionally, owners can have their cars painted in a colour of their choice, or alternatively, a vinyl wrap can be applied.
So far Voltes only offers parts and services for the Model S, but the firm aims to produce parts for the Model X when it arrives in the UK later this year.
There are also plans to cater for the Model 3 when that lands in 2017, and ultimately Voltes wants to offer parts for all following Tesla models.