Voltes Design has created a catalogue of aftermarket parts for the Tesla Model S and revealed the Gen-SS to demonstrate what's possible.
The one-off model (pictured above) has received an extensive list of external modifications, including new front and rear bumpers, new wheels, carbon blades on the wings, sill covers, a carbon strip on the tailgate and carbon rear spoiler.
All of the parts have been designed specifically for the Model S and have been produced in conjunction with European design house Larte.
The Gen-SS wears all available external parts, but Voltes says Model S owners can purchase each part individually should they prefer.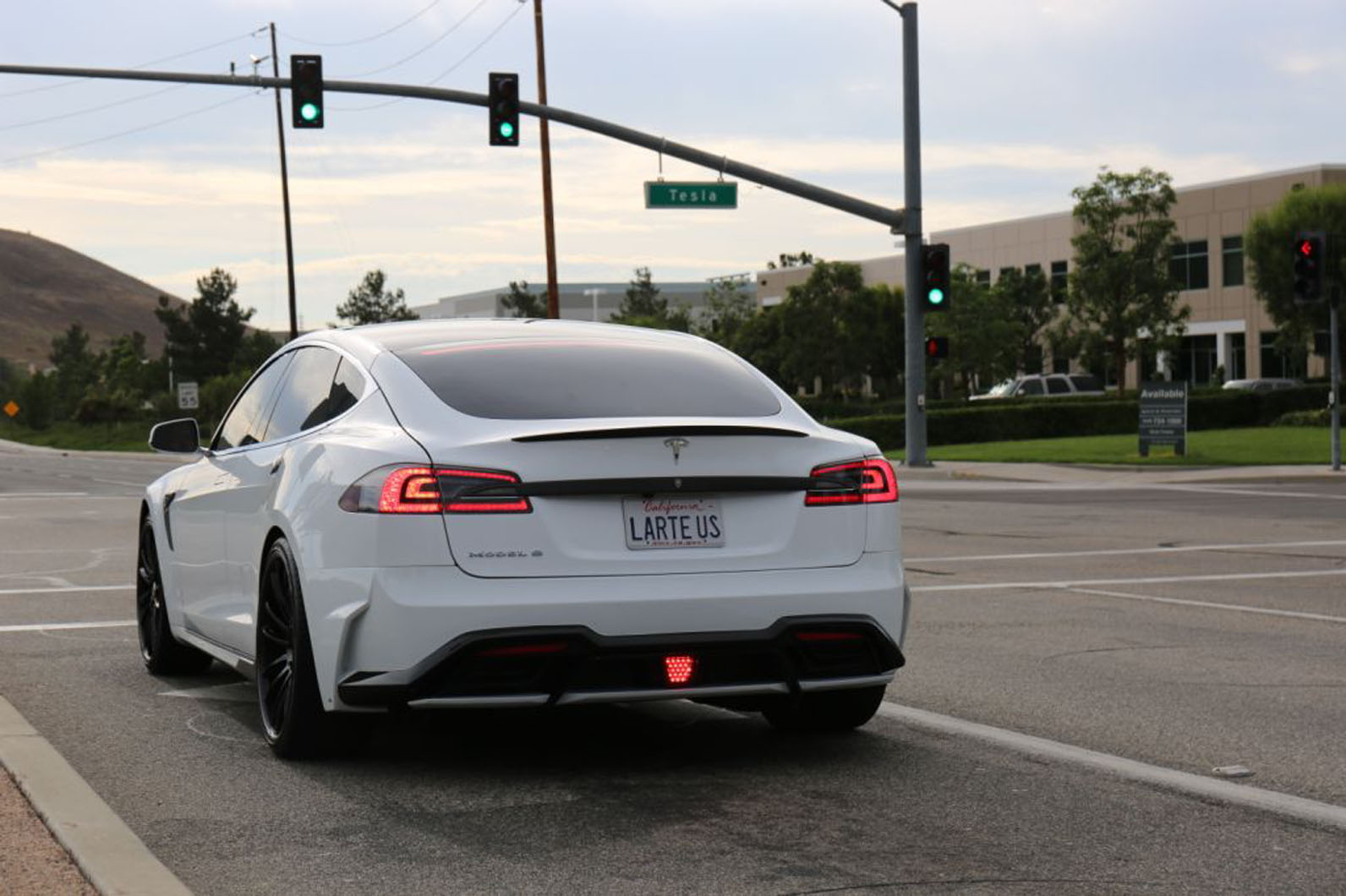 "We take a customer's Model S or source one, and regenerate those looks to create a standout vehicle with an end-to-end design package," explained Voltes Design boss David O' Connor.