The Tesla Gigafactory will be officially opened on Friday, with the manufacturer ramping up work to get it ready well in advance of its original deadline to be ready for the rollout of its forthcoming Model 3.
Read more about Tesla's Gigafactory, plus plans for a European Gigafactory, here
The factory is already partially operational, and Tesla says the £3.8bn plant, which was originally set to open in 2017, will revolutionise EV battery production. It will supply batteries and components for Tesla's range of electric vehicles, including the Model S and Model X.
The factory in Nevada is expected to slash production costs of batteries by more than 30%, and battery cell production is expected to commence late next year before the launch of the Model 3. The Model 3 is priced at $35,000 in the US, but when it reaches the UK, after external and UK import costs are accounted for, it's likely to cost closer to £35,000, and the Gigafactory is seen as a key factor in helping keep the price down.
These are some of the key numbers behind Tesla's new factory.
35 GWh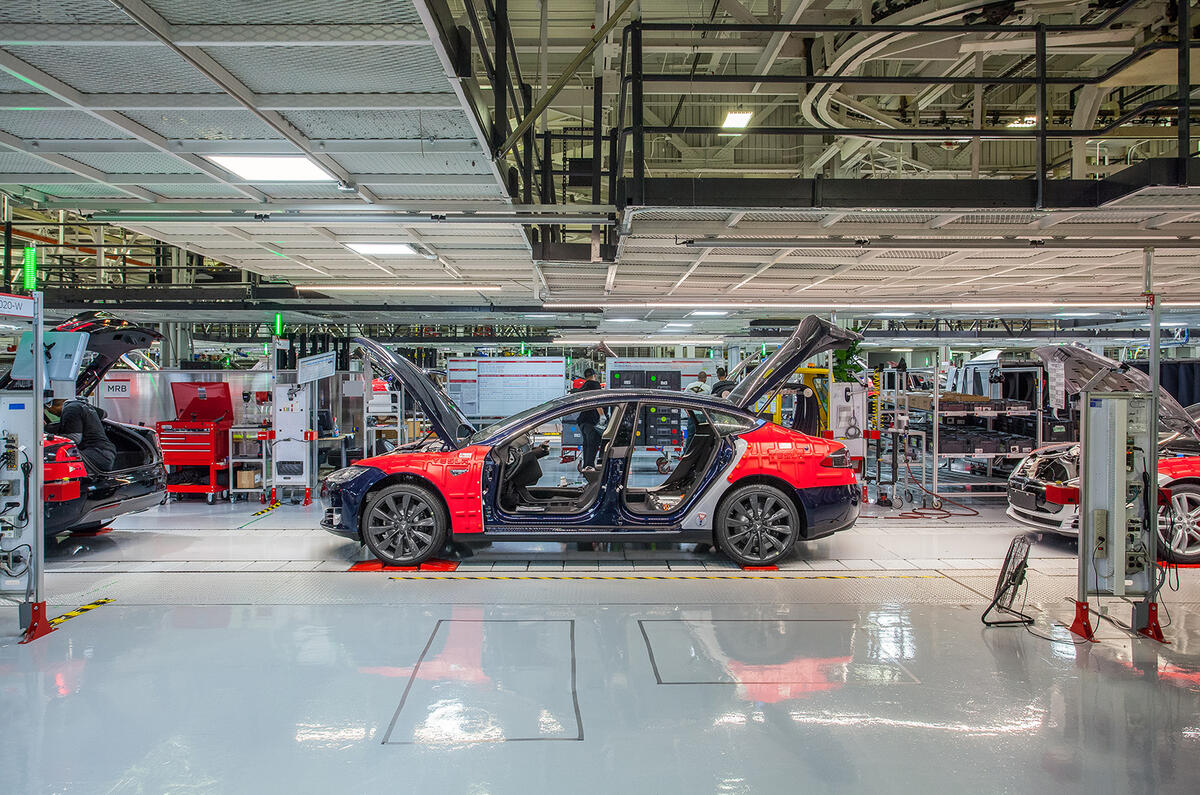 This is the planned annual battery production of the factory in giggawatt-hours when it reaches full capacity. "Giga" is a unit of measurement representing "billions", so one GWh is the equivalent of generating one billion watts for one hour. Therefore, the factory could eventually produce around 460,000 Model S lithium ion batteries a year.
2020