Vauxhall/Opel has revealed a sporty new B-segment SUV concept at its design centre in Rüsselsheim, Germany. Dubbed the GT X Experimental, it has been produced to provide a clear view of a changing design language for the brand.
The GT X, which is "far more than just a concept car", according to its maker, has been planned both to mark Vauxhall/Opel's acquisition by the PSA Group and to demonstrate that much greater design freedom is coming to future new Vauxhall and Opel vehicles.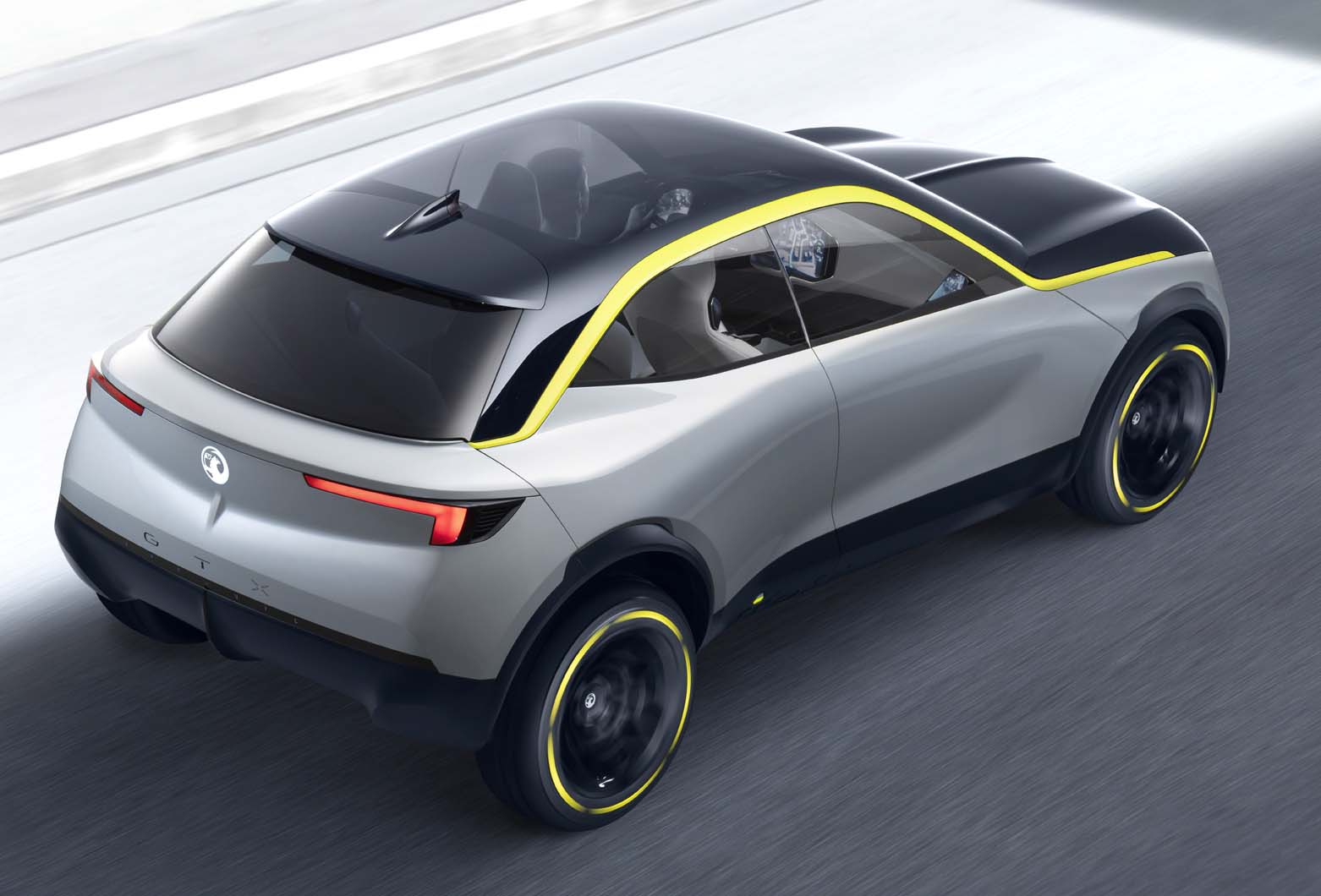 Although quite different in its proportions, the GT X bears an obvious similarity to Vauxhall's previous, much-praised concept, the two-door GT coupé, for which a successor was always promised. The GT X (the 'X' conveys a crossover function) is much more practical, having a cockpit that features generous seating for four and reasonable boot space, even within a petite 4.06-metre overall length that makes it around 14cm shorter than Vauxhall's current B-segment SUV, the Mokka.
Q&A: Mark Adams, Director of design, Vauxhall-Opel
The GT X is a front-wheel-drive, pure-electric car, with a 50kWh battery beneath a classic 'skateboard' layout. In production, this would give the car range and performance along the lines of the latest Nissan Leaf — something that company bosses say Autocar will eventually be able to verify by driving it — and designers say the underpinnings bear no resemblance to any current Vauxhall/Opel car.
"Don't think of GT X as a production car," said the group's British design director, Mark Adams. "Actually, it's more important than that. We're calling it a brand manifesto: a representative of our design vision for the company's whole portfolio.