An SUV and even an MPV are candidates to follow the Afeela saloon as Sony and Honda flesh out the line-up of their new EV brand, the brand's CEO has said.
"We're thinking about the second and third models. We need a line-up. Not only one unit, finish," said Yasuhide Mizuno, chairman and CEO of Sony Honda Mobility, following the launch of the brand at CES this week.
Afeela models will be sold in Europe as well as Japan and the US, Mizuno said. An SUV, a second saloon and possibly an MPV are under consideration, Mizuno said.
Sony has previously shown concepts of a saloon and an SUV at previous CES events in advance of hooking up with manufacturing partner Honda. However, an MPV could make sense if the brand manages to advance its plan to roll out widespread hands-free driving, Mizuno revealed.
"An SUV is the usual [next step], but maybe [an] MPV," he said. "It depends on autonomous driving development. If we reach level three, level four, then perhaps everybody needs a 'party car'."
Follow-up models will arrive fairly quickly after the saloon, a rival to the likes of the BMW i4, Mercedes-Benz EQE and Tesla Model 3.
"If we go for five years with just one model, everyone will forget Sony Honda Mobility. 'Sony Honda Mobility? Very sad story,' they will say," Mizuno joked.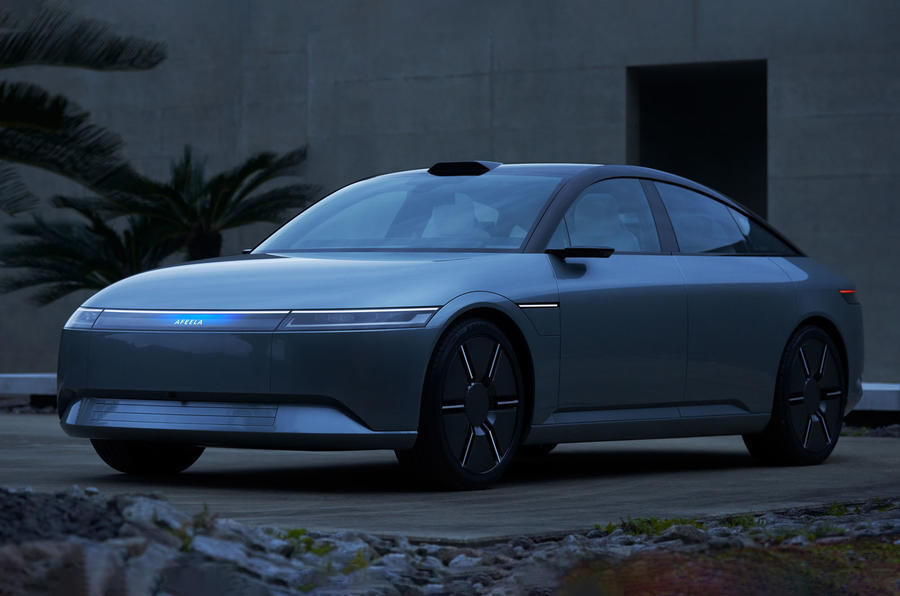 Mizuno explained that the brand will use the Honda's forthcoming electric e:Architecture platform, due for introduction around the same time as the Afeela saloon in 2026.
Honda will be responsible for battery sourcing and the ultimate range, charging and power specifications.
The Afeela saloon will be built in the US in an unnamed Honda facility and will be launched there first. Japan will follow in the same year, before European sales begin in late 2026 or early 2027.