Sony Honda Mobility, the joint venture formed between the two Japanese industrial giants last year, has revealed the name of its new electric vehicle brand and has given a prototype its debut at CES in Las Vegas.
The EV brand, which will be named 'Afeela', was detailed on stage by Sony Honda Mobility chief executive Yasuhide Mizuno, who said it represented "a new relationship between people and mobility".
The exact name of the Afeela prototype, a four-door fastback saloon, has yet to be revealed, but Sony Honda Mobility did confirm that it will be available for pre-order in the first half of 2025, before sales start at the end of that year. Deliveries are slated for spring 2026 in North America.
The model's design features a sleek roofline, no door handles, digital mirrors and black 21in wheels. A 'media' light bar is positioned at the front and can interact with both people and other vehicles, which Sony describes as "an interface for a new era".
The car measures 4895mm long, 1900mm wide and 1460mm tall - similar in size to the Hyundai Ioniq 6 - and features double-wishbone suspension at the front and multi-link suspension at the rear.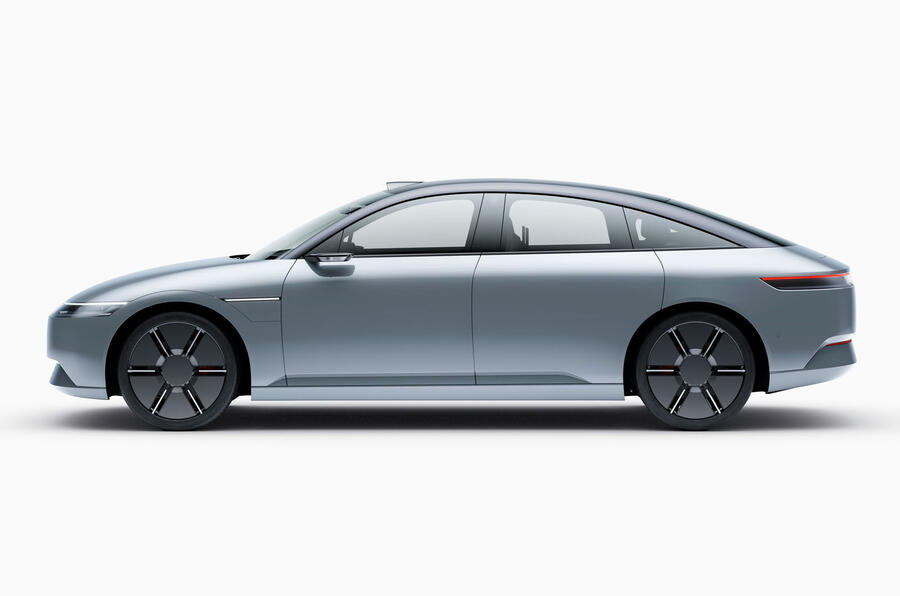 "The minimal decorative lines and form" are said to reference spaceships, Sony Honda Mobility said, adding: "The round motif encapsulates technology, which evokes a feeling of a new mobility experience and embodies an embracing feel of a new ideal mobility."
Inside, there's enough space for five occupants, who sit beneath a large panoramic roof in a "cocoon-like atmosphere", while digital screens are positioned on the back of each seat and across the dashboard. The steering yoke – likely controlling a 'steer-by-wire' electronic rack – features both touchpads and buttons.
Sony Honda Mobility says the production model will use Qualcomm's Snapdragon Digital Chassis technology, which provides drivers with intelligent artificial intelligence systems, enhanced personalisation and other intuitive technologies.