Rolls-Royce's director of design says that company could make more one-off 'coachbuild' specials in the future – but says a customer is unlikely to ever again be as involved in the design of a car as they were with the bespoke Sweptail machine.
Revealed at the Concorso d'Eleganza Villa d'Esta in Lake Como, Italy on Saturday, Sweptail is a bespoke design based on a heavily reworked Phantom VII coupe. It was developed over the course of four years between an unnamed Rolls-Royce customer and the British firm's design department – and Rolls-Royce CEO Torsten Müller-Otvös believes it may be the most expensive new car ever sold.
Rolls-Royce bespoke Sweptail takes to Goodwood hillclimb
While Rolls-Royce has long offered a Bespoke service, Sweptail was the first time the firm had heavily reworked the exterior appearance of the car, as well as incorporating unique interior features.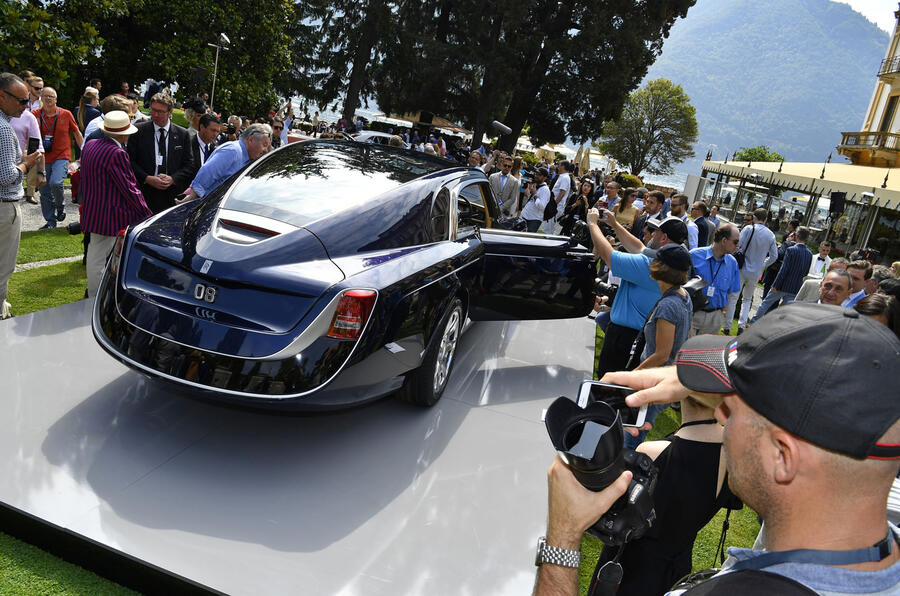 The machine echoes back to the coachbuild Rolls-Royce machines of the 1940s, when bespoke cars were constructed on a base platform.
Asked whether the development process of Sweptail would be repeated Giles Taylor, Rolls-Royce's director of design, told Autocar: "We will probably never repeat the level of involvement we had with a customer for this car ever again, not because we don't want to, but because it's always fraught with risk that someone may misinterpret the end goal. It's a risk you might end up with something that doesn't fit the brand, or suit the customer.
"We may pro-actively offer coachbuild cars in the future, where we create the project and then sell the one-off nature to a customer. That's an idea, not a plan, but it's something we could do."
Opinion: why outlandish one-off concept could be the future of Rolls-Royce