The defining sound
 of this year's most-wanted luxury car, the new Range Rover Velar, isn't generated by its multi-cylinder diesel engine, some clever active exhaust or even 
its 17-speaker audio system.
It's the rhythmic sequence of gentle whirrs and puffs made by the car's pillowy, beautifully upholstered 'massager' driver's seat as it sets about discreetly but determinedly kneading the tension out of your lower back.
It's a sound you can hear because the noise of the car's V6 motor descends to a barely audible background hum at a motorway cruise – and also because there's little more than the faintest flutter of wind noise creeping around the door seals at that speed. And what 
it sounds like – honestly – is a polite but persistent case of robotic after-dinner flatulence. It is not quite silent and a little bit violent at times, but thankfully unaccompanied by any lingering odour. Nope – the pseudo-farts of the new Velar's driver's seat don't actually smell of anything; but that may even be a missed opportunity when you consider they might have been so deliciously perfumed.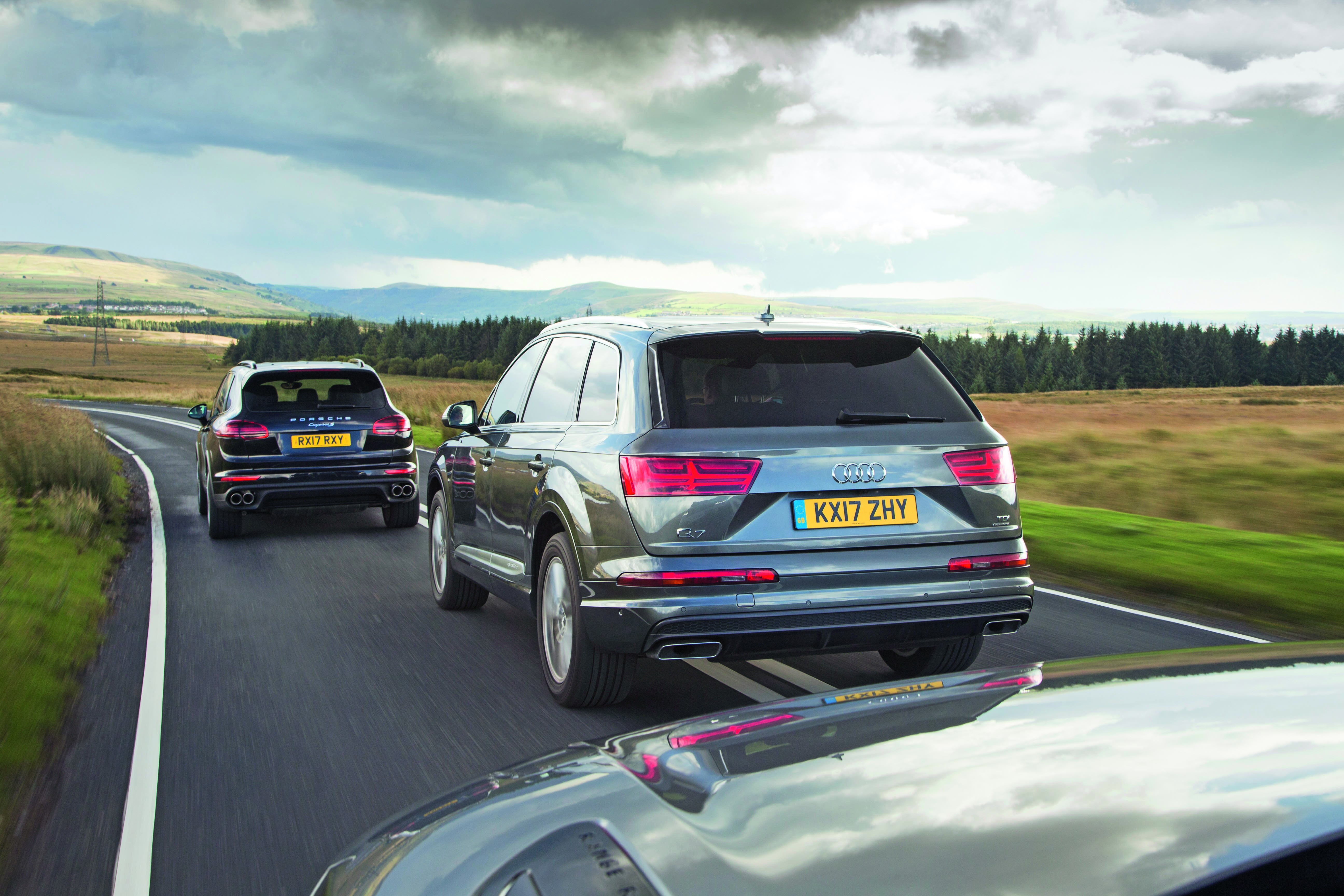 And so, having had the glare of
 a full Autocar road test on it and some stinging criticism made of it 
in lower-end four-cylinder diesel form, the Velar gets a chance to reveal what it's really all about.
 Our focus turns to the near-top-of-the-range six-cylinder diesel model. If this is the outstanding modern luxury SUV that Gaydon claims it is, so accomplished in
 all the ways it's purported to
 be, then it should easily prove itself superior to a couple of other similarly priced SUV rivals.
What rivals, though. For the £70,530 of our Velar R-Dynamic HSE D300 test car, you can have a Porsche Cayenne S Diesel and a little bit of change or an Audi Q7 3.0 TDI 272 quattro S line and quite a lot more change. You could have a Maserati Levante Diesel also – although Maserati wouldn't lend us one 
of those for this comparison.