The Radical RXC500 sports car looks on course to smash the Nürburgring road car lap record, which currently stands at 6min 48sec and is held by its older sibling, the Radical SR8LM.
Speaking to Autocar after the reveal of its new SR8 (pictured below) at the Autosport International today, Radical said that it had already run an RXC500 at the 'Ring on an open track day, and even with traffic to contend with it clocked what a spokesman described as "a very convincing time". The British brand refrained from announcing its target time for the model, but said that the SR8LM's lap would be "easy to beat" on a clearer circuit.
The SR8LM's time, which is 9sec faster than the Porsche 918 Spyder's, is often not acknowledged as a lap record for true road cars, since the open-top Radical is such an extreme model based on a thoroughbred racer. But the RXC500, with its fixed roof, is comparably road friendly.
It produces 530bhp and 481lb ft of torque from its twin-turbocharged 3.5-litre V6, enabling a 0-60mph time of 2.6sec and 185mph top speed. The car's key strengths come from the fact it weighs just 1129kg and it wears downforce-focused bodywork.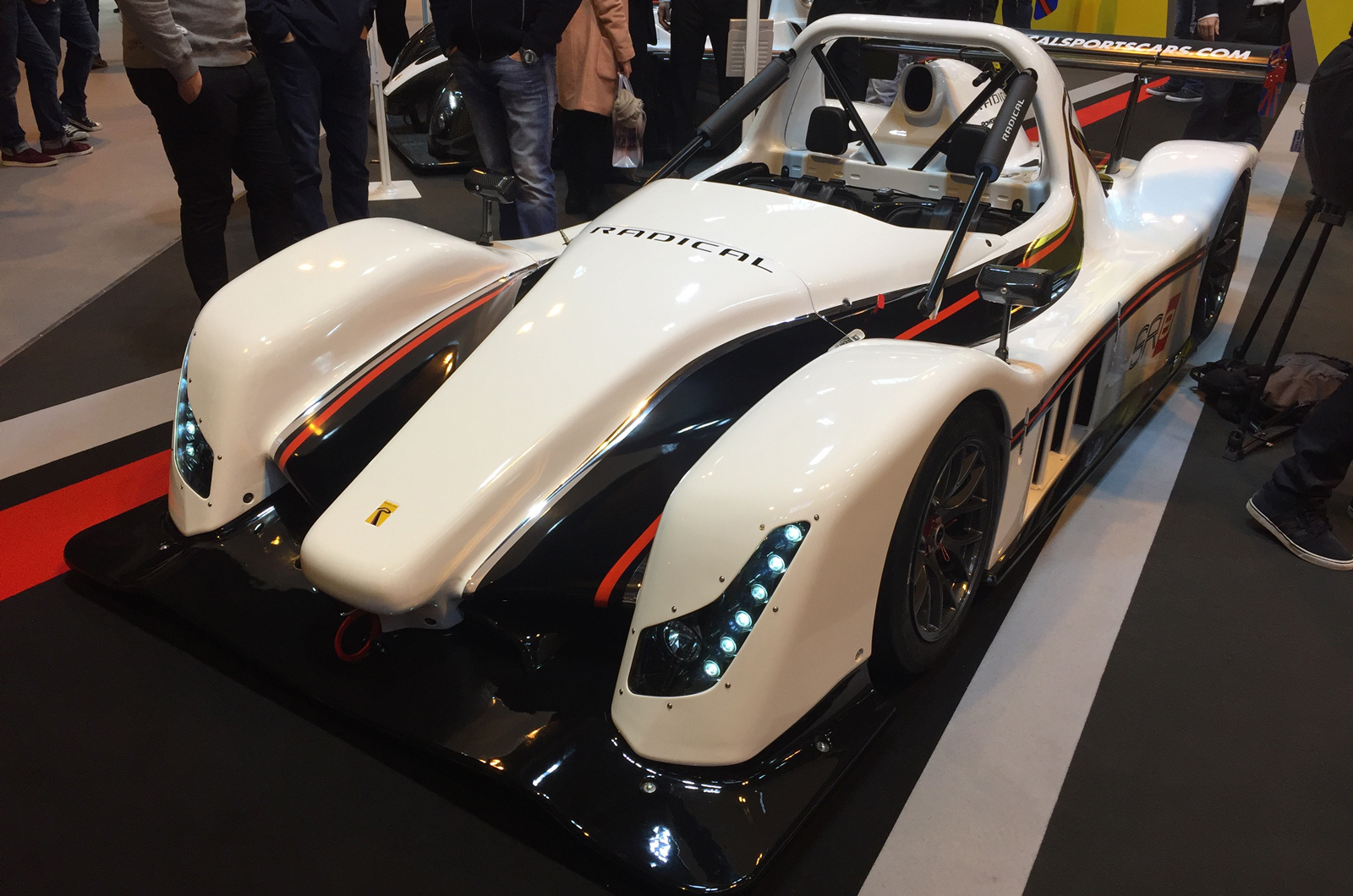 Top rival for the Radical lap record attempt is the Elemental RP1, another British made model that conforms to road legislation but features a track-focused setup. The RP1 is claimed to produce more than 1000kg of downforce, but it's still in under development. Radical's RXC500, which has been on sale since 2015, could therefore be the first to make a timed attempt.
Radical's main focus at the Autosport show is its new SR8 track car. Unlike that car's predecessor, the 2017 model has been developed purely for the racing circuit, so its bodywork has been designed with a more extreme, aerodynamic focus.