The Porsche 911 RSR shows that the German car maker isn't afraid to to flout tradition and push to extremes in motorsport - by moving the engine of its 911 RSR from its rear-mounted position.
Yes, you read that correctly: this is the first 911 to carry its engine in front of the rear axle since the 911 GT1 race and road car of the mid-1990s.
The change has been made possible by the new-for-2016 regulations for the LM GTE racing category, used in the World Endurance Championship, the US-based IMSA series and, of course, the Le Mans 24 Hours. The rules offered Porsche the opportunity to reassess every nut and bolt, an evaluation process that started 18 months ago. They allow scope for the engine to be relocated, provided the car's platform isn't altered, so Porsche flipped the engine and gearbox.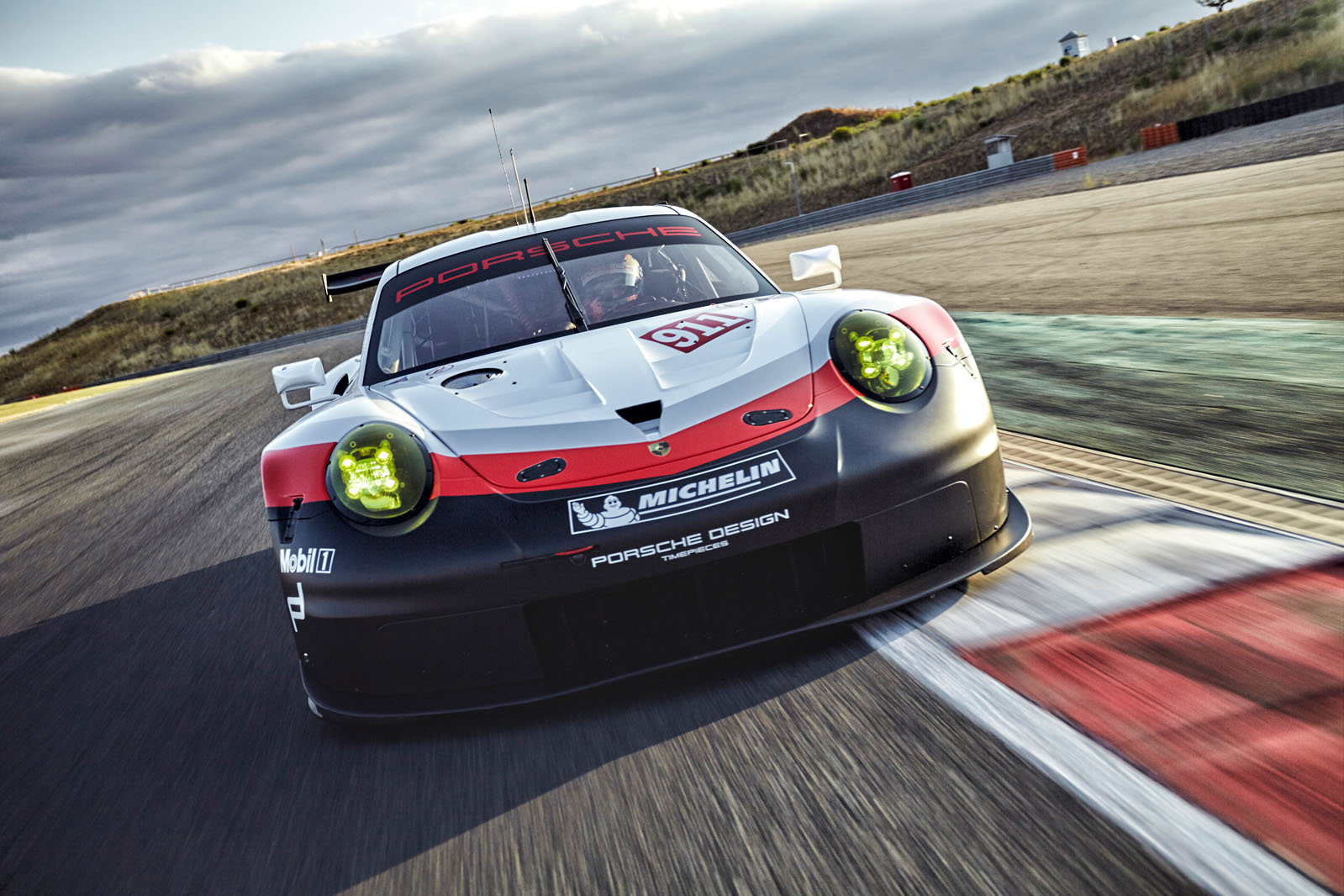 Accounting for the aggressive looks, the rules also permit so-called 'free volumes' where the car can be changed, such as the overall width, although other dimensions have to remain the same as the production car's. Moving the engine forward has enabled Porsche to install a large rear diffuser, enhancing the aerodynamics.