New Porsche 911 RSR specifications have been released, confirming that the 2017 Le Mans and World Endurance Championship (WEC) racer will use a mid-engined layout.
Unlike the rear-engined road 911, the RSR's 503bhp 4.0-litre six-cylinder engine is located in front of its back axle to enable the fitment of a large rear diffuser. The use of this new part should help the car to produce significantly more downforce than the current one, which uses a much smaller item.
The midship location of the powertrain is also likely to improve the RSR's overall weight balance, and it comes as part of a complete overhaul for the racer that includes an all-new structure, suspension and aerodynamic concept compared with the current RSR.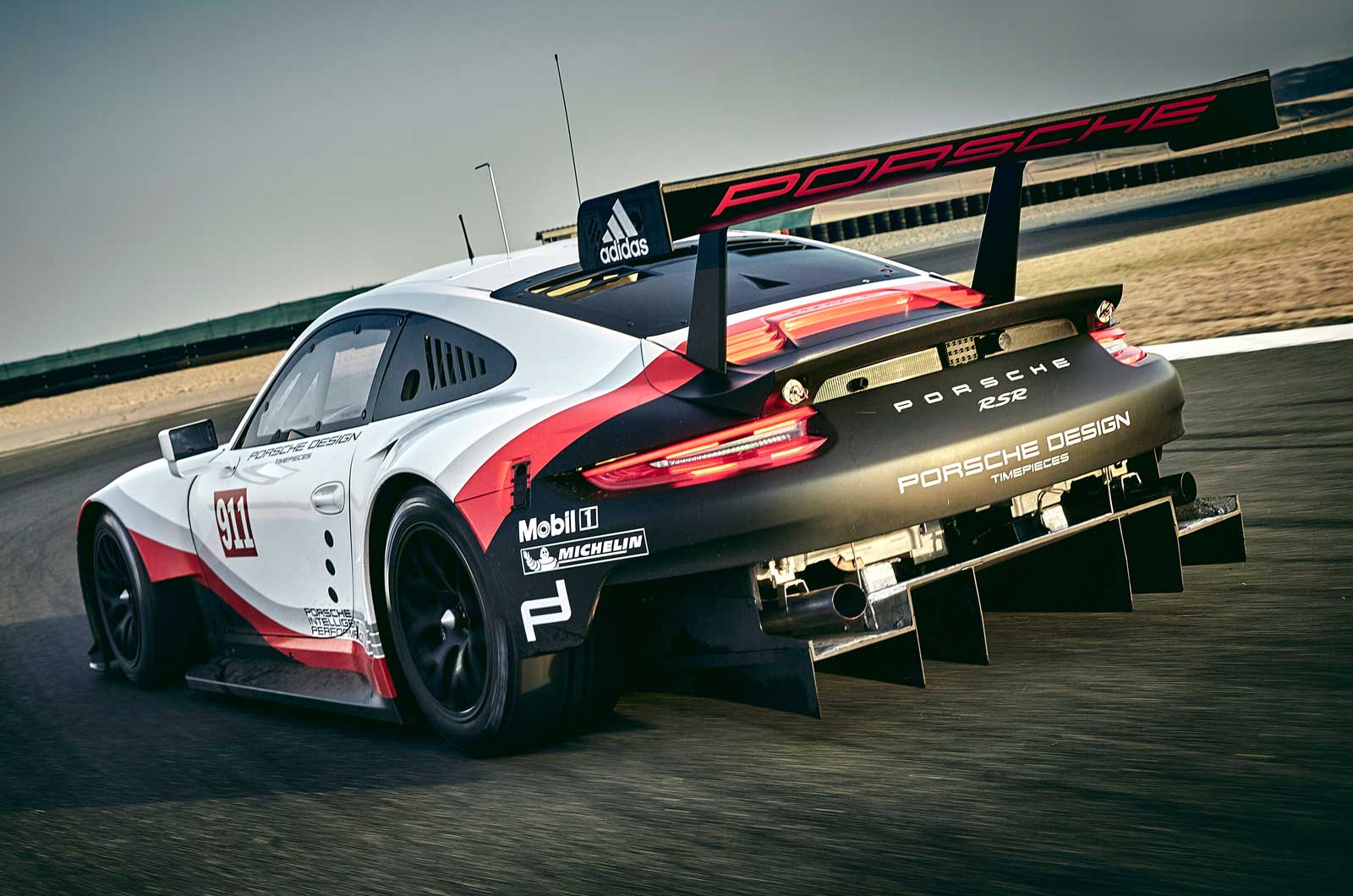 The head of Porsche Motorsport, Frank-Steffen Walliser, said the new car's engineering changes represent "the biggest evolution in the history of [Porsche's] top GT model".
The car uses a six-speed sequential gearbox with steering wheel shift paddles, a multi-disc self-locking differential and a three-disc carbon race clutch.
The car's base weight – as per regulations – is 1243kg, and it conforms to LM-GTE class rules that are use at Le Mans and in the WEC.