New Porsche 911 RSR specifications have been released, confirming that the 2017 Le Mans and World Endurance Championship (WEC) racer will use a mid-engined layout.
Unlike the rear-engined road 911, the RSR's 503bhp 4.0-litre six-cylinder engine is located in front of its back axle to enable the fitment of a large rear diffuser. The use of this new part should help the car to produce significantly more downforce than the current one, which uses a much smaller item.
The midship location of the powertrain is also likely to improve the RSR's overall weight balance, and it comes as part of a complete overhaul for the racer that includes an all-new structure, suspension and aerodynamic concept compared with the current RSR.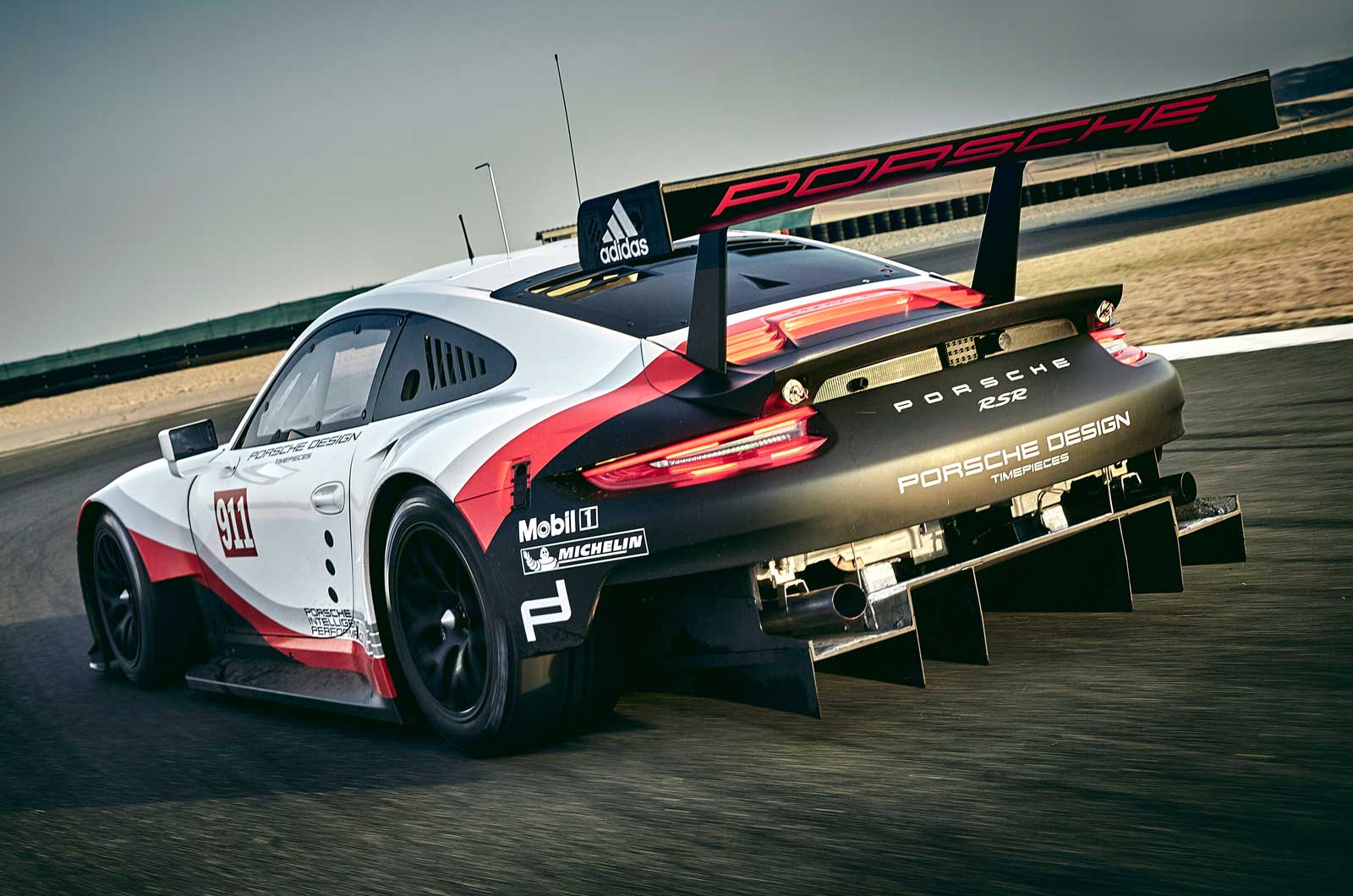 The head of Porsche Motorsport, Frank-Steffen Walliser, said the new car's engineering changes represent "the biggest evolution in the history of [Porsche's] top GT model".
The car uses a six-speed sequential gearbox with steering wheel shift paddles, a multi-disc self-locking differential and a three-disc carbon race clutch.
The car's base weight – as per regulations – is 1243kg, and it conforms to LM-GTE class rules that are use at Le Mans and in the WEC.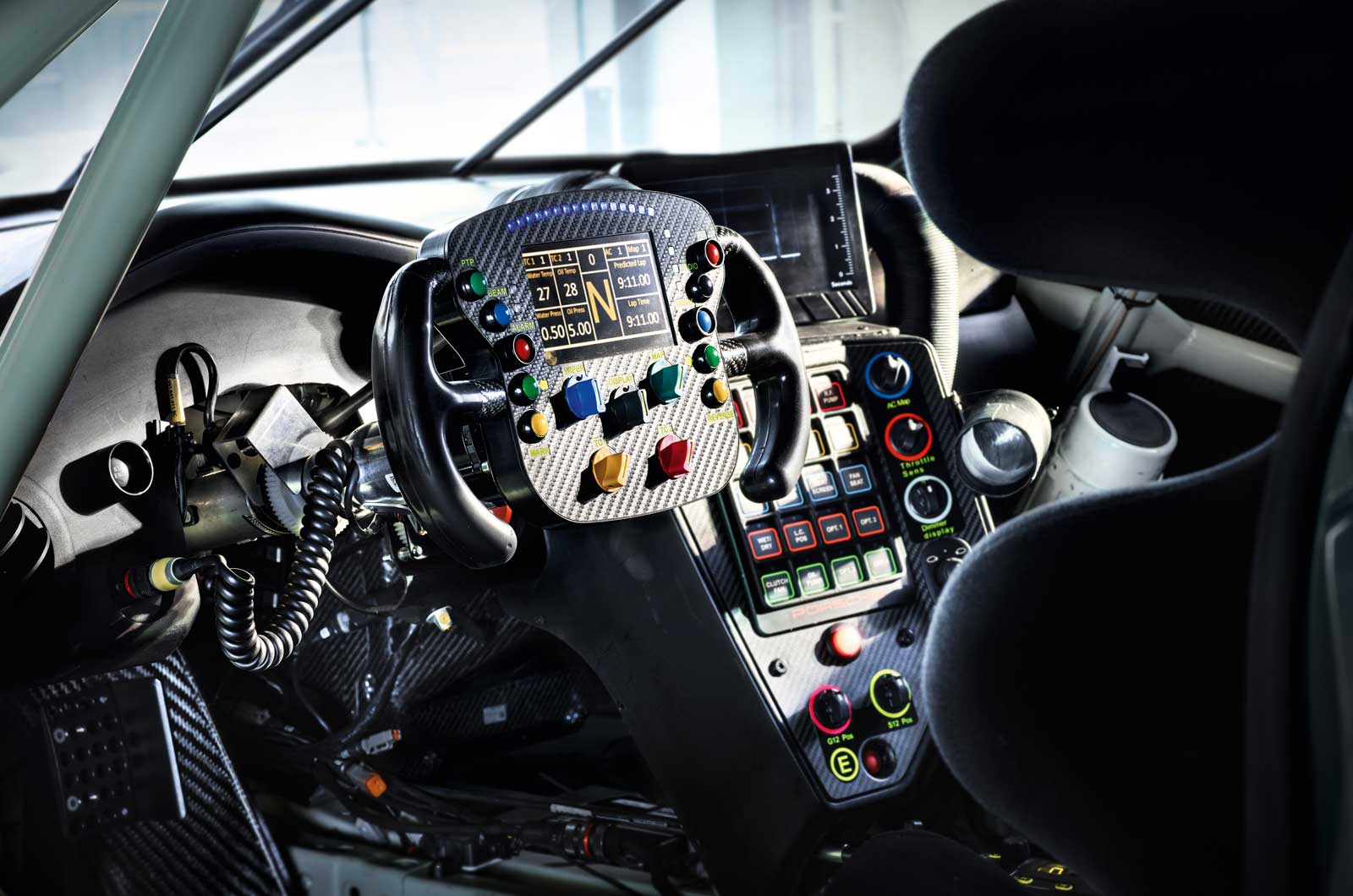 New for the 2017 racer is an automatic emergency braking system that uses radar control like road cars to help avoid major impacts during a race. There's also a new multi-function steering wheel, LED headlights and tail-lights and an air conditioning system – as per GT racing regulations.
The new RSR's first race will be in the US at the International Motor Sports Association championship season opener at Daytona on 28-29 January. It'll then be used by the factory Porsche team for the WEC and Le Mans.