The Polestar 1 will be built in up to 500 units per year when production starts in mid-2019, with the number limited due to the complex construction process required to create its carbonfibre bodywork.
The first model to be launched by Polestar since it became a standalone brand from Volvo will first be offered US, China, Germany, Sweden, Norway, and the Netherlands - markets the company said have the highest demand for its product.
No time scale has been set for when cars will arrive in Britain, but a Polestar spokesman told Autocar that the brand has had "a considerable amount of hand raisers in the UK who we'd like to support. We are working on this now and will communicate with those people as soon as possible to let them know how we can support them".
The Polestar 1 is a 592bhp four-seat hybrid GT coupé that will, the brand says, act as a halo model for its future range of electric performance cars, which will be sold via subscription only. Hakan Samuelson, Volvo CEO describes Polestar as "a new brand that relates to a major strategy of the Volvo Group. We want to be leaders in electric cars, and Polestar will play an important role in this strategy".
The 1 is labeled by company boss Thomas Ingenlath as "an electric car with support from an internal-combustion engine". It will be the only hybrid to carry the brand's new badge. All future Polestars, beginning with a Tesla Model 3 rival and a larger SUV-style machine, will be full battery electric vehicles (BEVs).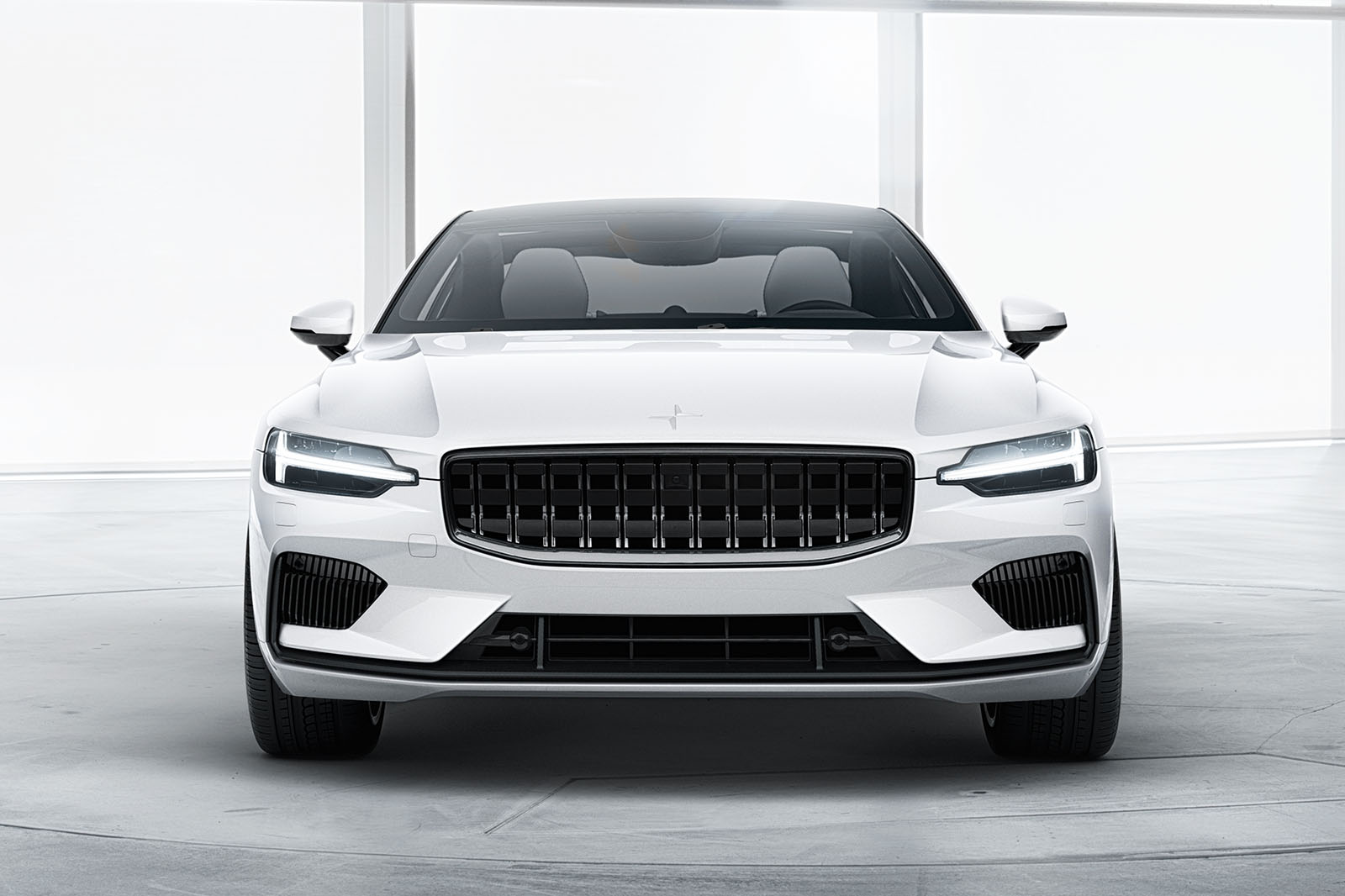 The 1 will be powered by two electric motors that drive the rear wheels, producing a combined 215bhp with the support of an integrated starter/generator. The car will have a range of around 93 miles in pure-electric, rear-wheel-drive mode. That system will be twinned with a Volvo Drive-E 2.0-litre four-cylinder petrol engine, which sends around 377bhp to the front wheels. When combined in Power model, the hybrid system can produce 737lb ft of torque.
The styling of the 1 draws heavily on the Volvo Concept Coupé, unveiled in 2012, which was the first to be penned by Ingenlath in his previous role as Volvo design chief. Although the front end retains Volvo's grille styling, the Swedish firm's badge has been removed, with the Polestar logo subtly placed on the front of the bonnet.
"Polestar will not have a front grille, it will have the grid," explained Ingenlath.
The grid at front is designed to house sensors. The coupé also features distinctive, thin light strips both front and rear.
Although future Polestar models will be full BEVs, Ingenlath said the decision to make the 1 a "performance electric hybrid" was to "bridge today's technology with the future, offering the perfect drivetrain for a grand touring coupé".