The Peugeot 508 range will be boosted by a new high-output hybrid model next year, offering range-topping pace and pure-electric capability in cars equipped with the sportiest GT trim.
The 508 PHEV will combine a mild hybrid turbocharged 1.6-litre petrol engine set-up to drive the front wheels with a rear-mounted electric motor.
The same system will first be used in the DS 7 Crossback E-Tense, which is also based on the PSA Group's EMP2 platform, next year.
Peugeot has revealed its plug-in hybrid range in Paris - take a look
Around 200bhp is expected to be offered by the 508 PHEV's four-cylinder engine, assisted by a starter/generator motor. The motor driving the back wheels will provide about 100bhp and enable a pure-electric range of 31 miles (on the WLTP test cycle). It will use energy supplied by a lithium ion battery located beneath the boot floor.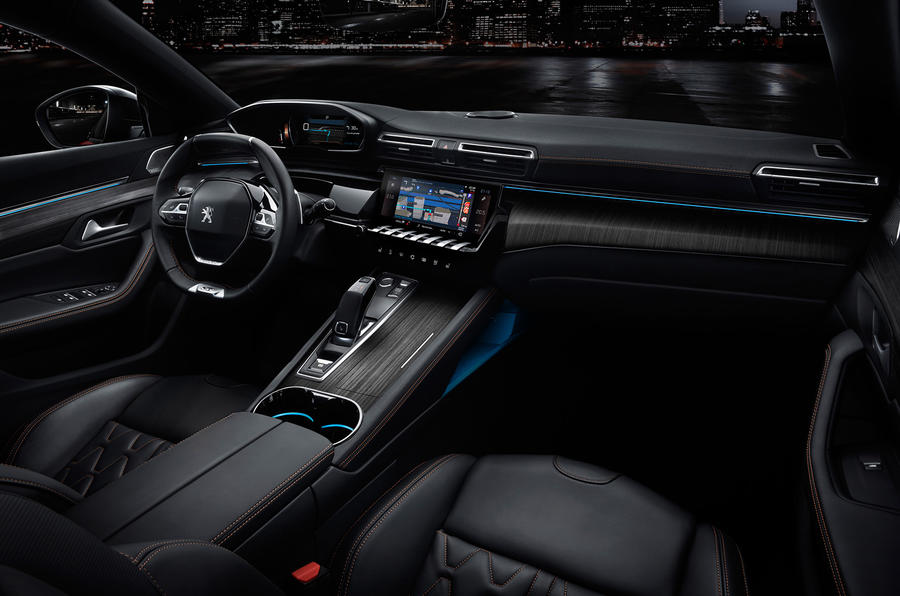 A company insider told Autocar that this location, which is normally reserved for the spare wheel, was chosen from the very start of the EMP2 platform's development, so it has no impact on boot space or cabin practicality in the 508 fastback or SW (estate) bodystyles.
It is likely that the 508 PHEV's powertrain will come exclusively with an eight-speed automatic gearbox, although the rear motor will run independently and drive the axle with direct drive reduction gearing. This layout will be shared with the upcoming plug-in hybrid versions of the Peugeot 3008 and Peugeot 5008, which are both also EMP2-based.
Peugeot's push for electrification is part of PSA's ambitions to electrify every model in its range. The strategy aims to provide larger cars with plug-in hybrid versions, while smaller CMP-based cars, such as the 208, will spawn fully electric variants.