For its second-generation attempt at a full hybrid powertrain, the PSA Group, which comprises Peugeot, Citroën, DS and Vauxhall/Opel, will switch from diesel-electric to plug-in hybrid petrol-electric technology.
The aim is to increase performance, refinement, zero-emissions driving range and design modularity for the group's next wave of hybrid models, while simultaneously improving their CO2 emissions.
The first model in this new crop of PHEV models will be the DS 7 Crossback E-Tense 4x4, due on the market in early 2019, and DS gave us an early taste of what to expect from the driver's seat of a prototype at a proving ground near Paris this week.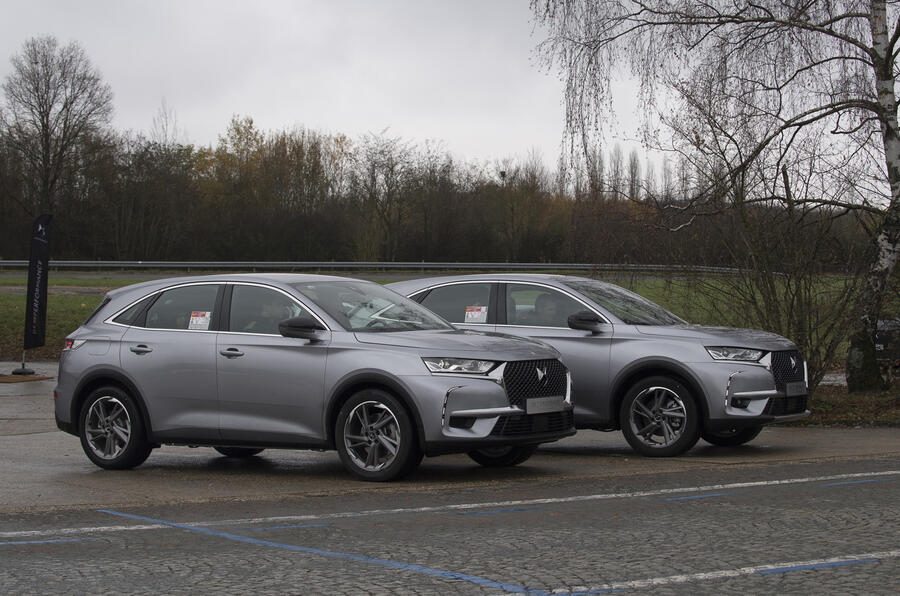 DS 7 E-Tense 4x4 powertrain and design
Named after DS's electric supercar concept first shown in 2016, the 7 Crossback E-Tense 4x4 has a powertrain consisting of a 200bhp 1.6-litre turbocharged petrol engine up front and a 110bhp electric motor on each axle. The front-mounted motor doubles as an engine starter-generator and transmits power to the front wheels via the car's eight-speed automatic gearbox, while the rear one drives the rear wheels via 'direct drive' reduction gearing.