The Opel Ampera-e has made its debut at the Paris motor show with claims it has a 310-mile range.
Opel Ampera-e breaks cover at Paris motor show
Although the Ampera-e is a rebadged Chevrolet Bolt, the car won't be sold under Opel's UK sister brand Vauxhall, as a right-hand drive version of the car has already been ruled out.
The Ampera-e uses a 60kWh battery, co-developed with LG Chem, that comprises 288 lithium ion cells (pictured bottom). The car's electric powertrain produces 201bhp and 266lb ft of torque, enabling it to sprint from 0-30mph in just 3.2sec, placing it in league with GM Europe's OPC (Opel) and VXR (Vauxhall) performance models.
Unlike those performance models, however, the Ampera-e has a top speed of 93.2mph; 50mph down on the Corsa OPC.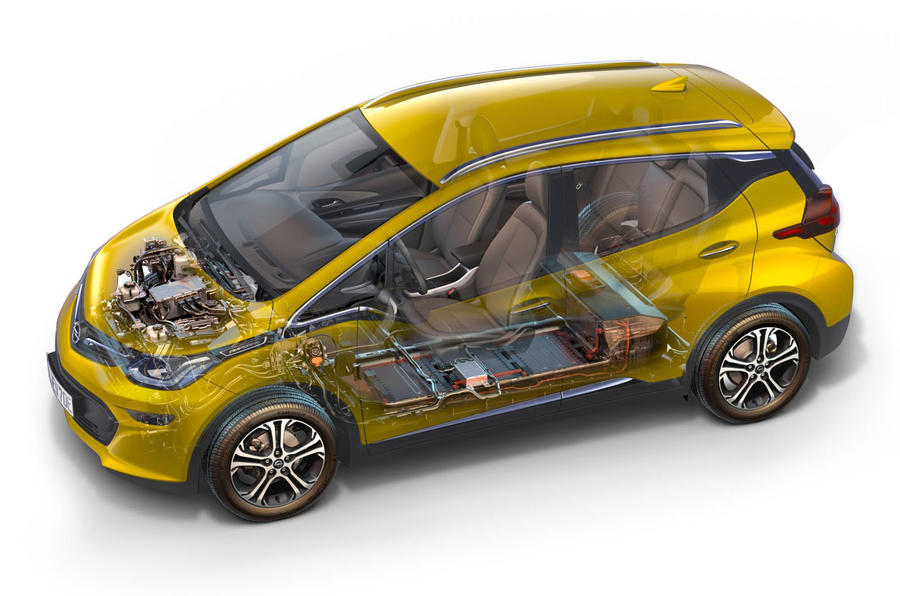 Particularly impressive is the car's 50-75mph time, which Opel says is just 4.5sec, making the Ampera-e a significant 5.2sec quicker than a Ford Focus ST TDCi.