The next-generation Volkswagen Golf, to be unveiled this month, aims to revolutionise the volume hatchback market with 48V mild-hybrid engines and technology not yet seen in the class.
The German maker is betting on the new Mk8 Golf to secure its foothold in the shrinking segment – down 16% globally in the first half of 2019, according to analyst firm JATO – by offering not only class-leading technology but also the lowest CO2 emissions, important for running costs and the brand's social responsibility standing.
VW's technical chief, Frank Welsch, told Autocar that development is now finished and the Mk8 Golf is currently undergoing quality testing.
He said: "We are now in pre-production, in the phase to make sure that one part fits perfectly to another. Everything we did on the prototype is nice but now it's time to see whether it works in the series solution. We are testing in Germany, America, Spain, China – everywhere."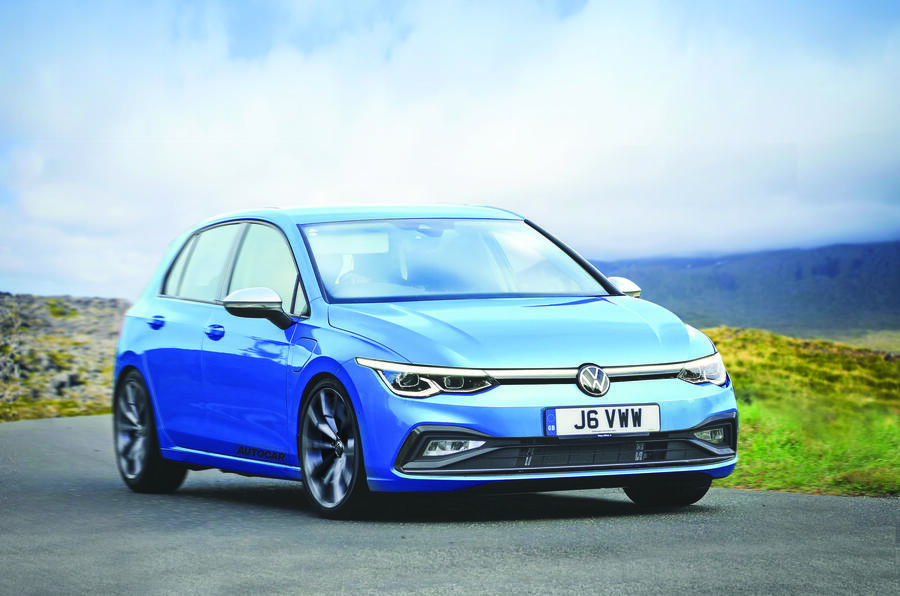 There has been much debate about the Mk8's engines and which should use hybrid tech, with decisions understood to have been reversed following the departure of Matthias Müller as CEO and subsequent appointment of Herbert Diess.
The outcome, Welsch said, is that the volume engines – the 1.0-litre and 1.5-litre petrol units – will be available with a 48V system with VW's dual-clutch transmission only. The 1.0-litre will make 129bhp and the 1.5-litre 148bhp. It isn't yet known which engines will be offered with a manual gearbox.
Welsch said: "We have 48V on the mainstream petrol engines but not on the diesel. The diesel has better CO2 emissions anyway and diesel is more expensive so to keep it balanced, we did it only on petrol.
"The 48V mild hybrid is not only good in terms of CO2 but also comfortable driving. You won't hear the restart on the start/stop system. It's much more powerful with the mild-hybrid starter/generator system. Even while driving, if the car is just rolling, you don't need extra power. The engine turns off while driving, and if you just touch the pedal, it starts again and you don't feel it. It's very comfortable."