The new Renault Zoe R110 is priced from £18,420, meaning it costs £250 more than the old Renault Zoe R90 - as scooped by Autocar last week.
Available for order from today, the R110, with an additional 16bhp over the previous R90, is claimed to provide better rolling acceleration, shaving 1.8sec from the R90's 12.0sec 80-120kph (49.7-74.5mph) time.
Off-the-line performance is said to be identical to the R90's because the R110 produces the same 166lb ft of instantly available torque. The new model is also expected to have the same range as its less potent sibling, although Renault is waiting until WLTP results are confirmed before providing final numbers. The R90's quoted NEDC range is 250 miles, with a claimed real-world range of 190 miles.
Renault said the added grunt of the R110 is the result of "power electronics-related innovations" so it brings no weight or size penalties.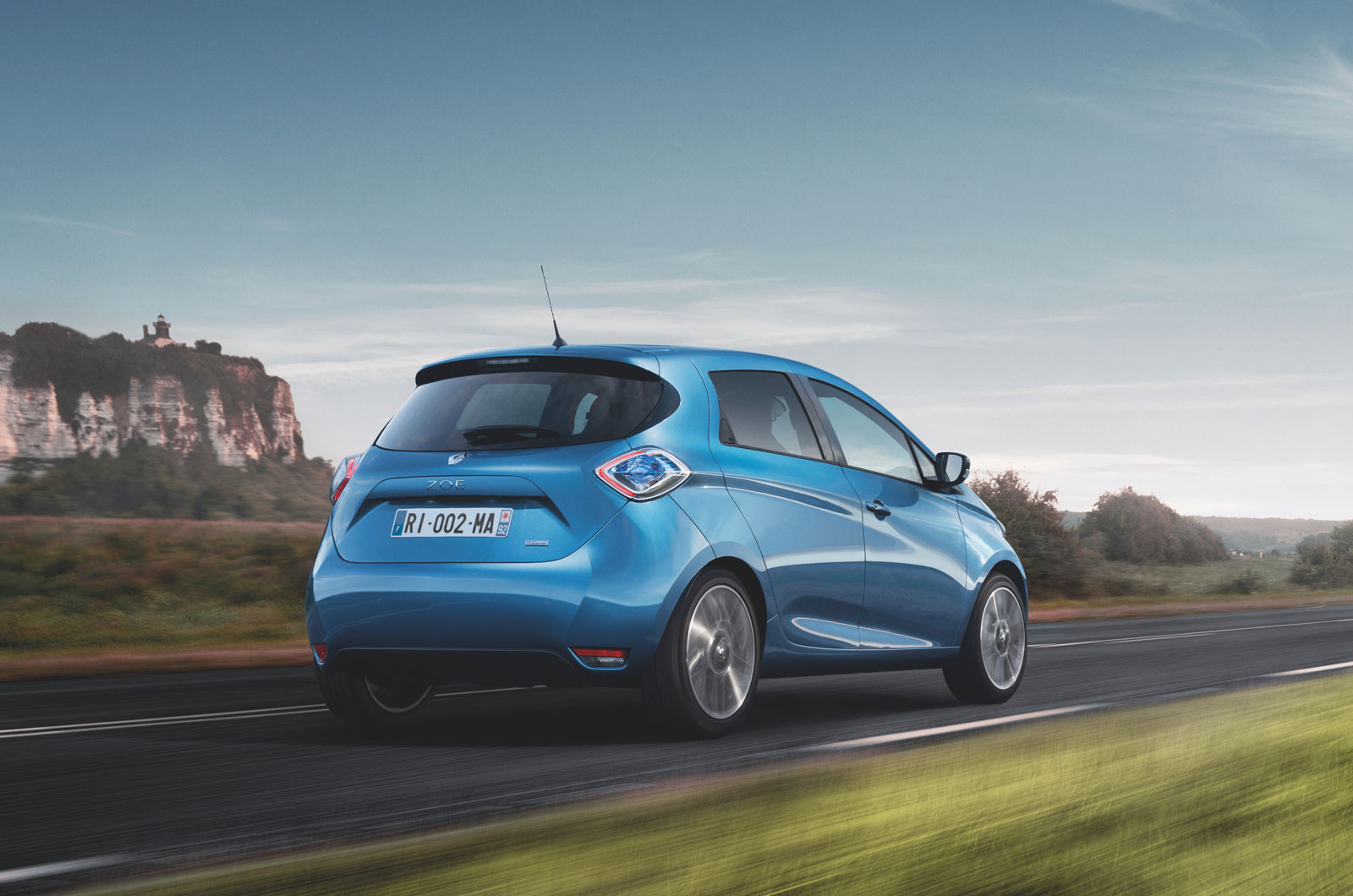 The R110 will be available with Android Auto smartphone mirroring, bringing Android-compatible apps such as Waze, Spotify and Skype to the car's infotainment system.
In addition, Renault has added a dark metallic Aconite shade to the Zoe's colour palette, as well as a new purple interior pack that adds violet upholstery and violet satin to the dashboard and interior trim.
The car, which made its public debut at the Geneva motor show earlier this month, is scheduled for deliveries from late summer.
Alpine A110 Cup revealed ahead of 2018 racing season