These are the first leaked images of the new Porsche Panamera, rival to the Audi A7 and Mercedes-Benz CLS. Pictures of the second-generation Panamera have appeared online and on social media ahead of the car's official unveiling.
The new Panamera is due to make its first public outing at the Paris motor show this October and it has previously been teased through design sketches and videos. These pictures show that the new Panamera is a design evolution of its predecessor. As expected, the new car's styling draws heavily on the 718 Boxster, with a similar front spoiler and air intake treatment.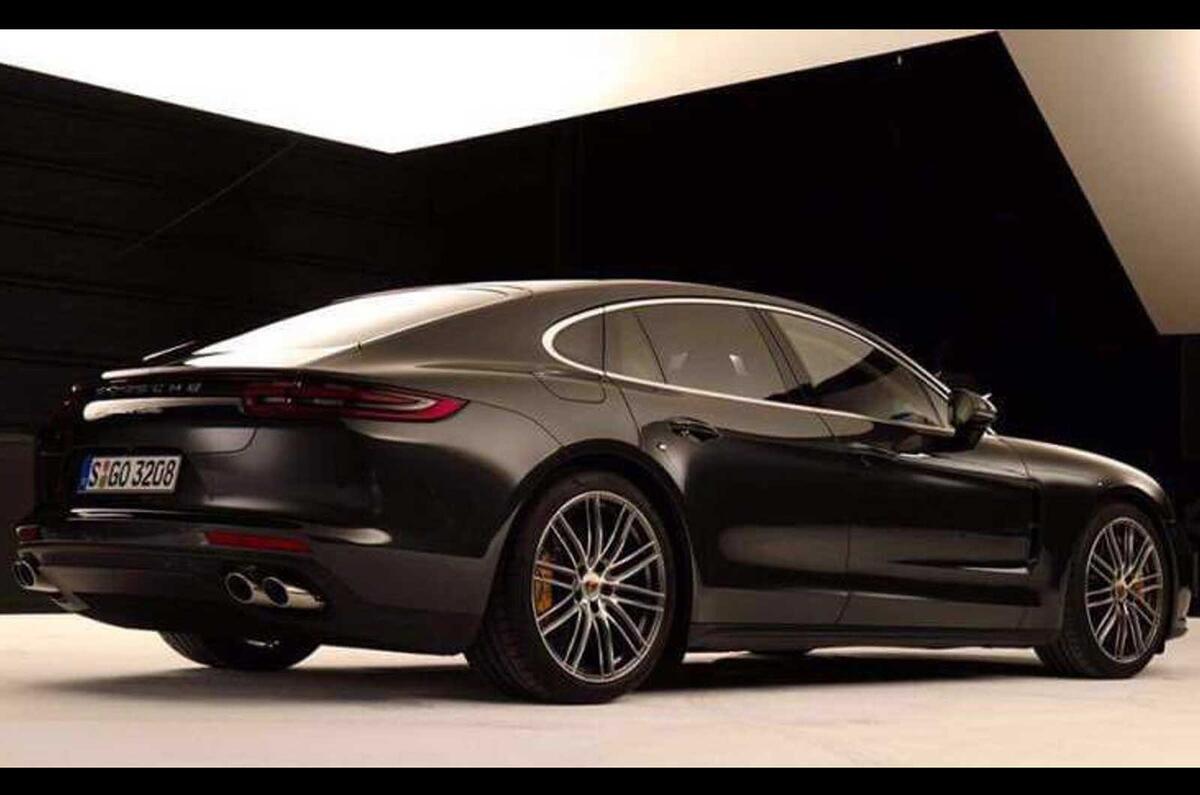 These leaked images also show the Panamera's interior. The old car's instrument cluster appears to have been replaced by two separate screens flanking an analogue rev counter. It's higly likely that these screens will be configurable by the driver and they should be able to show navigation and infotainment data. A second image shows the car's rear seats, which appear to have their own infotainment screen and far fewer buttons than in the old car.
Porsche is underpinning the new Panamera with its MSB platform, which is capable of supporting both rear and all-wheel drive layouts. The Panamera's engine range is expected to comprise an all-new range of V6 and V8 engines – and one of these leaked images confirms a 4.0-litre turbocharged V8 petrol option. A new version of the Panamera S E-Hybrid is also expected.