The Hyundai Ioniq PHEV (plug-in hybrid) model will be the third and final variant of the electrified hatchback range to go on sale when order books open on the 13 July.
Priced from £24,995, the Ioniq PHEV slots between the hybrid and fully electric model that are already on sale, priced from £20,585 and £29,495 respectively.
The Ioniq is Hyundai's first dedicated alternatively fuelled model and also the first car from any manufacturer to be offered with three electric powertrain options within a single body type.
Futuristic Hyundai FE Fuel Cell concept revealed previews 2018 model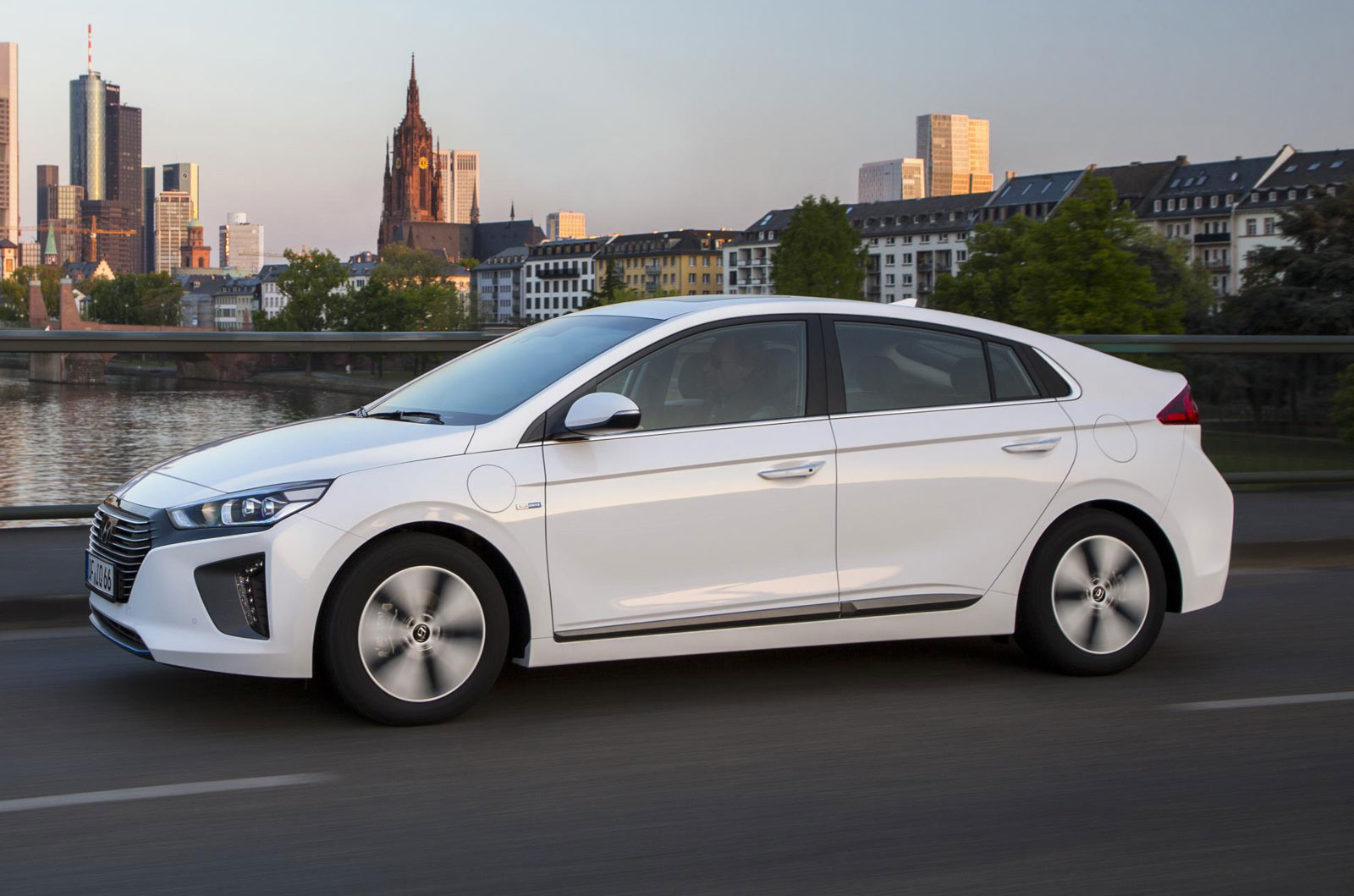 Engines and gearbox
The Ioniq PHEV combines a 104bhp 1.6 GDI direct-injection petrol engine and a 55bhp electric motor. The motor is powered by a 8.9kWh lithium ion polymer battery to enable a range of 39 miles in electric-only mode. The car produces CO2 emissions of 26g/km and can achieve up to 257mpg, according to the New European Driving Cycle (NEDC).
It joins the hybrid comprised of a 1.6-litre Kappa GDi engine that produces a peak of 103bhp and 109lb ft of torque, and a lithium ion battery-powered, permanent magnetic electric motor that contributes a maximum of 43bhp and 125lb ft of torque. The Ioniq hybrid is claimed to have a thermal efficiency of 40%, which conveniently matches its arch-rival, the Toyota Prius.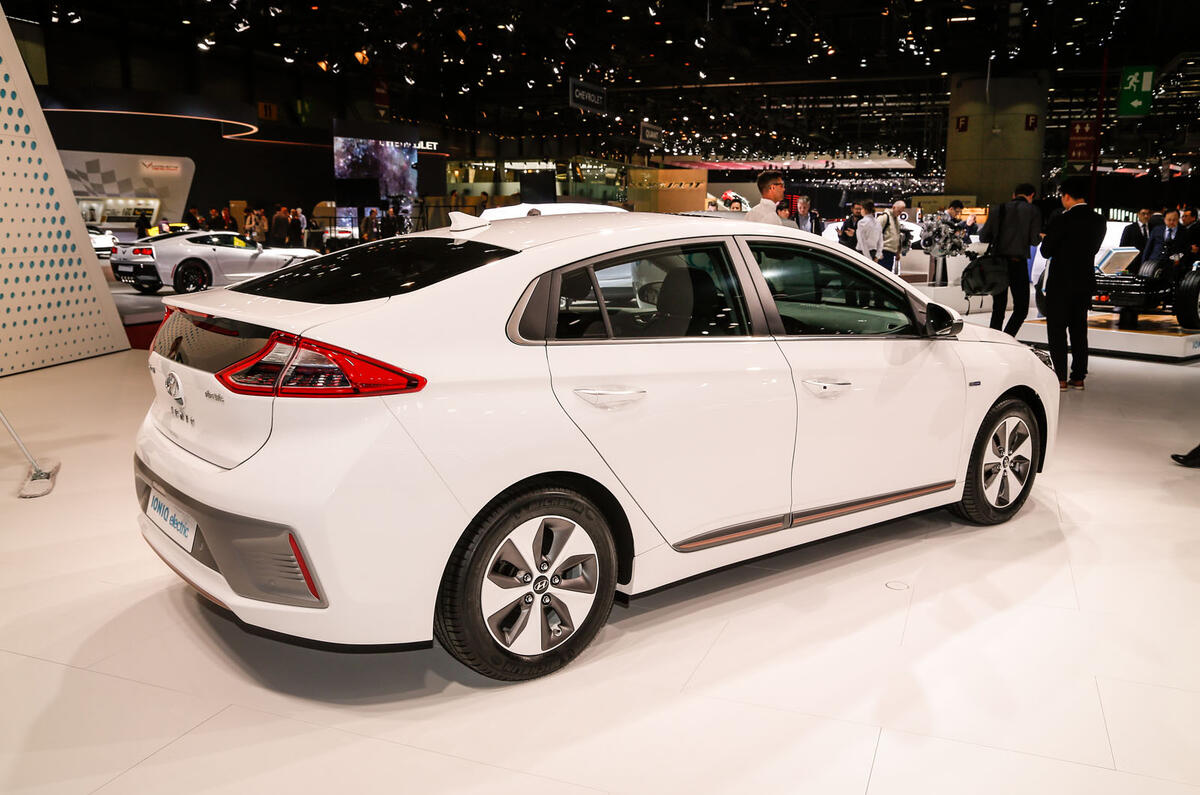 This efficiency is possible thanks to the combustion engine's use of optimised cooling and a 200bar six-point direct fuel injection system, while the electric motor benefits from declination coils that allow it to work with a claimed 95% efficiency.