The Hyundai FE Fuel Cell Concept has been revealed in Geneva with promise it'll influence a production model due for release next year.
The FE, or Future Eco, concept uses new fourth-generation fuel-cell technology, which Hyundai claims is 20% lighter and 10% more efficient than the system in the ix35 Fuel Cell.
The power density is also 30% higher than the ix35's, helping to give the concept a 497-mile range.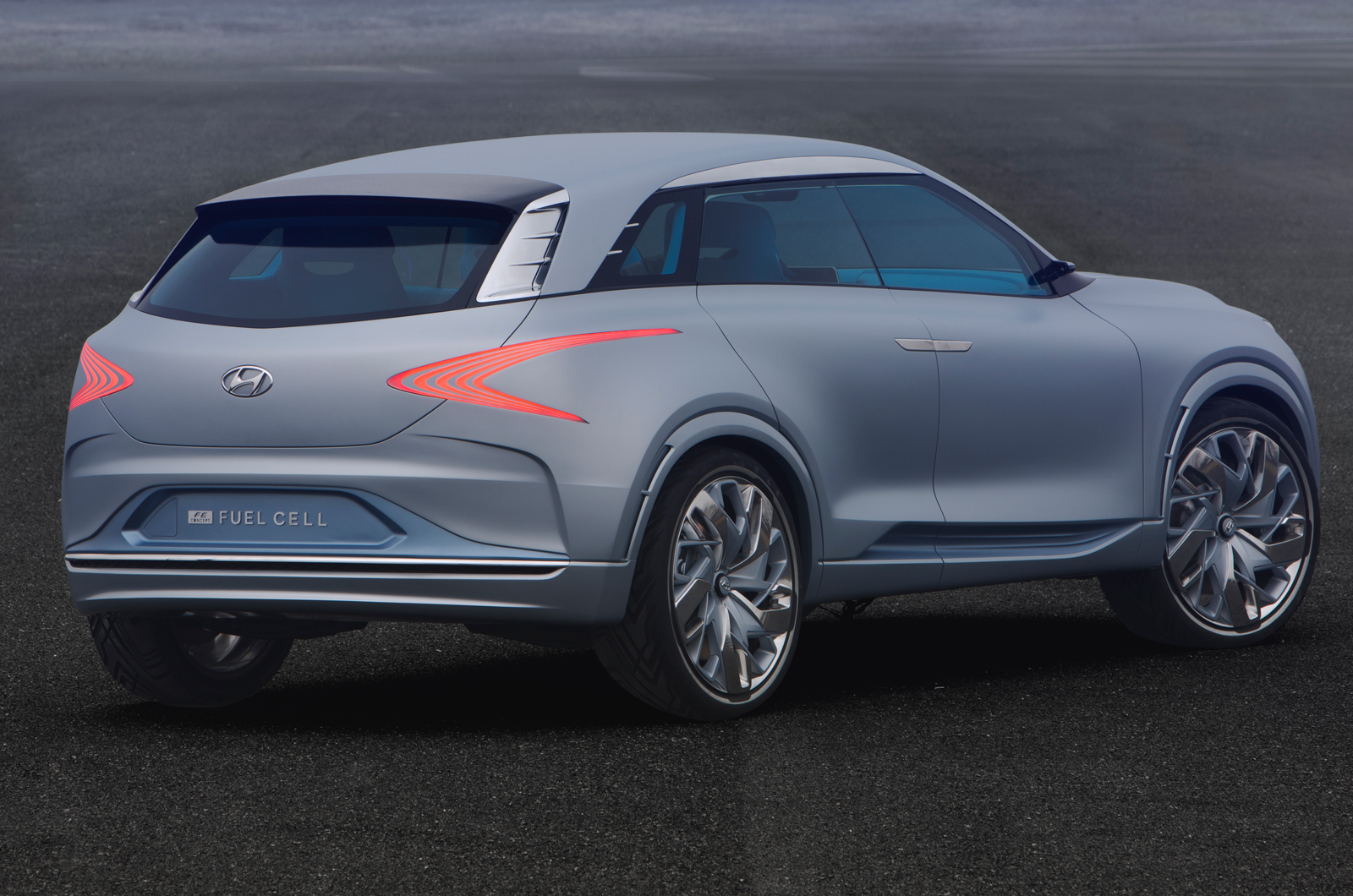 The SUV's design is inspired by nature and water – with the latter being the car's only emission. It has a smooth body that's been crafted for aerodynamic efficiency and features a slim upper section.
Door handles are located in the middle of the car, suggesting the rear doors open in a suicide fashion to improve access to the back.
Inside, there's a widescreen display that stretches from behind the steering wheel to the dashboard's centre, showing powertrain and journey information. There's also a screen on the car's centre console, with a touchpad behind for control.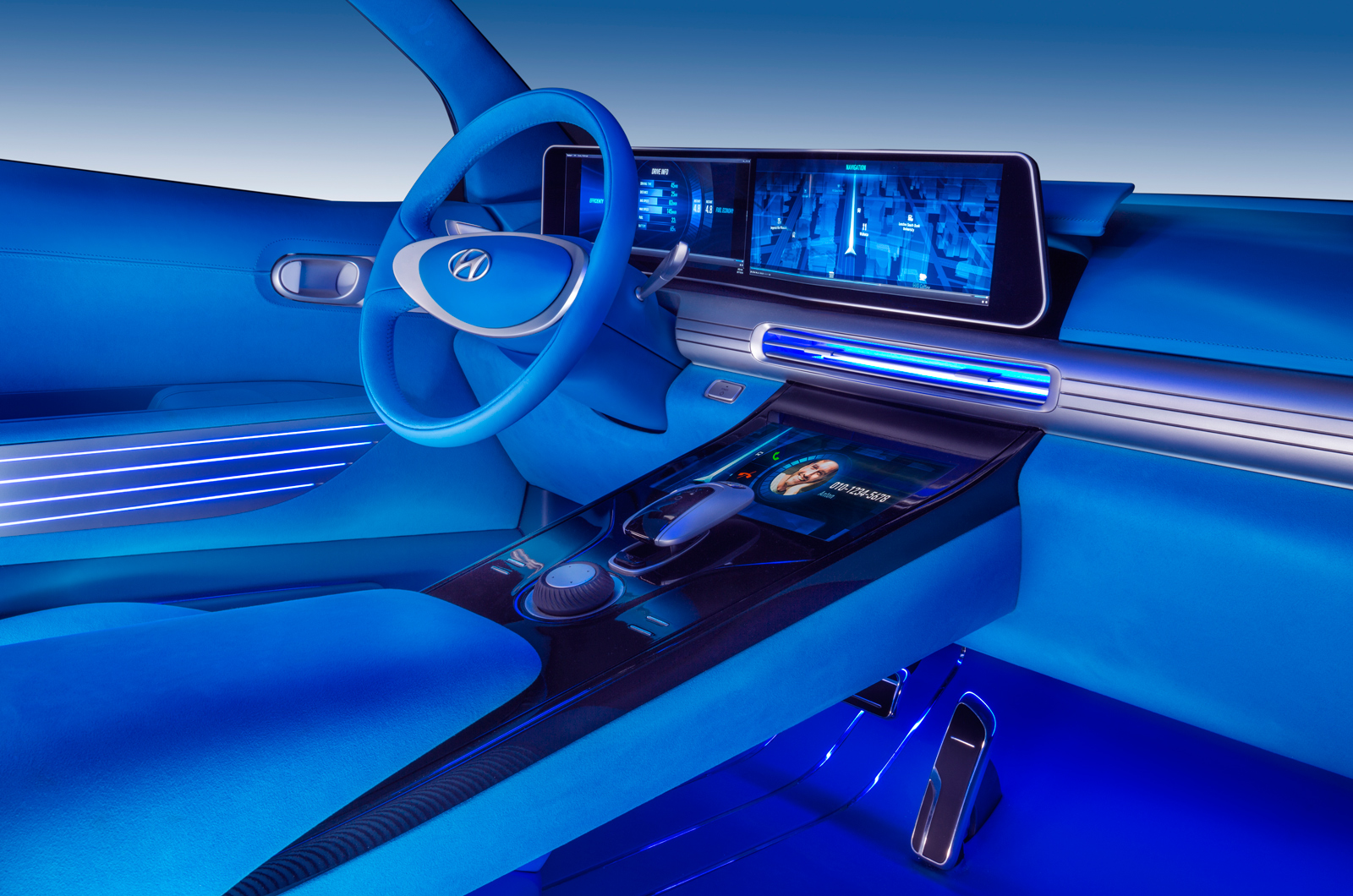 A removable battery is provided with the car to charge external devices, and an electric scooter is stored in the boot, showing that the car is targeting those with active lifestyles.