BMW is billing its all-new M5, which adopts four-wheel drive for the first time, as the most powerful and quickest M5 yet.
The sixth-generation M5 will run a heavily revised 592bhp version of its predecessor's twin-turbocharged 4.4-litre V8 engine in combination with a standard M xDrive four-wheel-drive system to deliver a claimed 0-62mph time of 3.4sec and a 190mph top speed.
The new M5 will go on sale in the UK priced from £89,640 in February next year. It was first revealed at the Gamescom video game show in Cologne, Germany, and is now on show at the Frankfurt motor show.
Based on the latest 5 Series, the M5 represents a decisive break from its predecessor, which first went on sale in 2011. Among the key innovations brought to the performance four-door is a new platform.
Insight: How the BMW M5 will make four-wheel drive count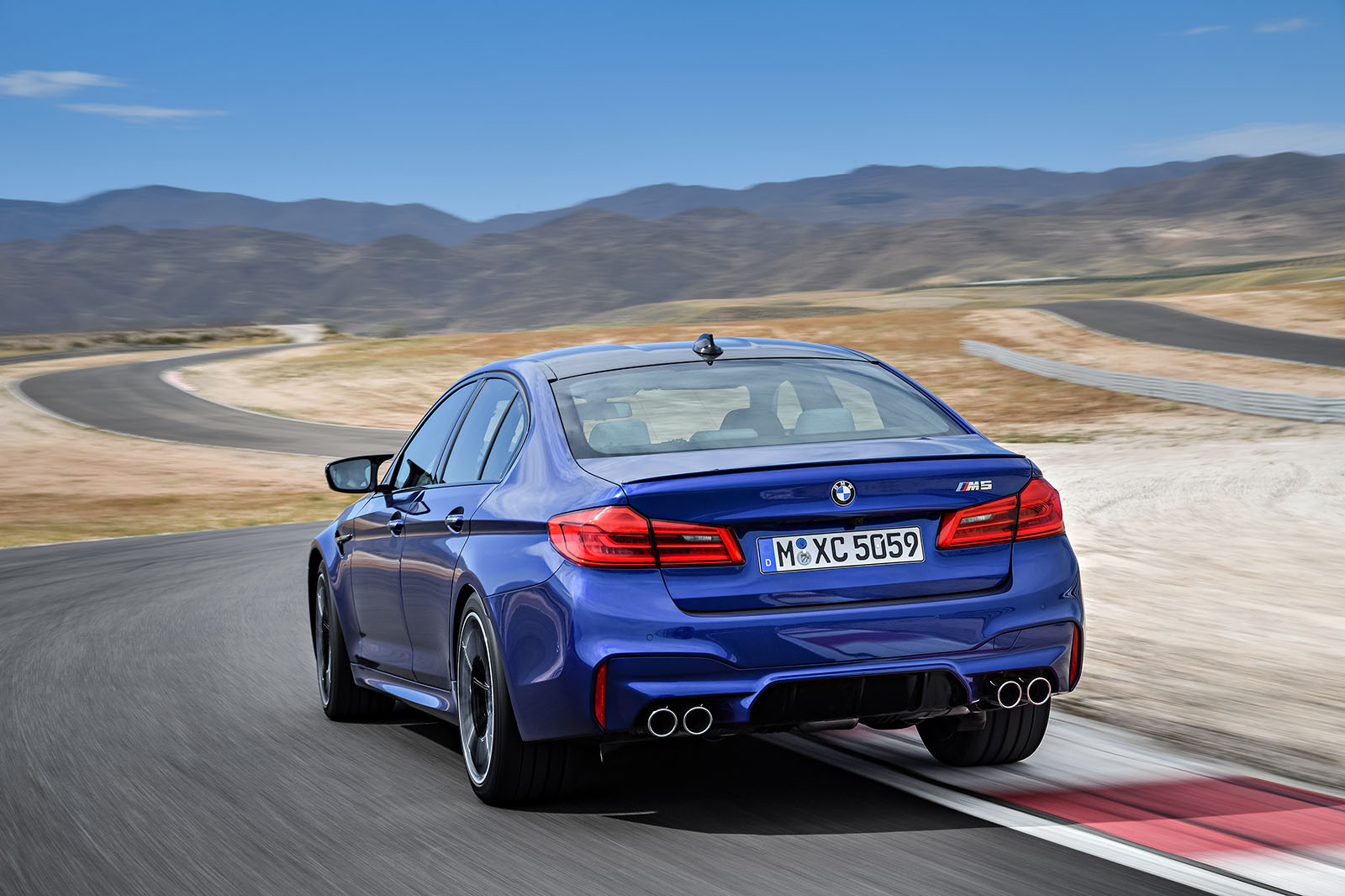 The CLAR (cluster architecture) structure, as it is known, endows the new M5 with a considerably more rigid, yet lighter, body than its predecessor's. BMW's M division claims it contributes to even more engaging driving traits than the outgoing F10- generation model, despite the adoption of four-wheel drive in place of the M5's traditional rear-wheel drive.
M division boss Frank van Meel said: "Thanks to M xDrive, the new BMW M5 offers true rear-wheel-drive-like driving traits as well as significantly enhanced directional stability and controllability right up to the limits of performance, even when driving in adverse conditions such as in the wet or snow."
2018 BMW M5 prototype review: super saloon goes four-wheel drive
Revealed as part of Electronic Art's Need For Speed: Payback, a video game in which it stars, the new M5 is visually differentiated from standard 5 Series models by a range of customary BMW M division styling cues. These give it a muscular and familiar appearance.