Before today's BMW M5 reveal, we had an early go in a protoype. Read on to find out what we thought...
The super saloon has clearly reached that point. The one that cars at the upper end of the hot hatchback class hit several years ago; that power and performance threshold that can only be passed by switching from one driven axle to two.
In a formerly front-driven, 1.5-tonne hot hatchback, it came at about 300-horsepower; for a rear-driven 1.9-tonne executive express car, it's come at twice that. But it has certainly come.
2018 BMW M5 revealed: full tech specs of 592bhp super saloon
Hot Audis have been that way all along. Alpina's recently unveiled B5 is a four-wheel driver – and any SVR-badged Jaguar XF is sure to be that way too, in order to be in line with JLR's stated vision for its performance sub-brand.
Insight: How the BMW M5 makes four-wheel drive count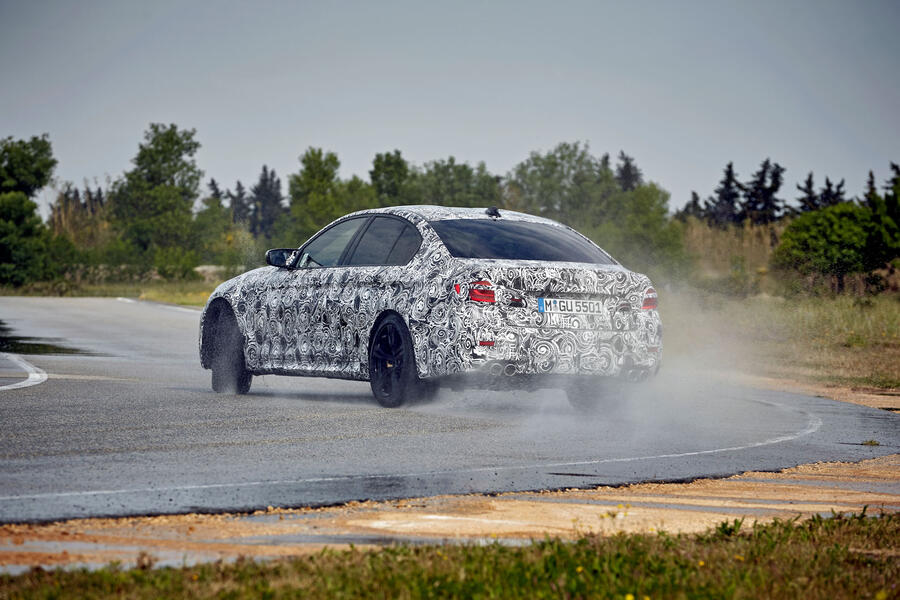 Time for new rules, then – at least at the very top of the bahn-stormer saloon tree: the inevitable response to what we might call a technological paradigm shift, if we wanted to get all highfaluting about it.
Over the next few years we'll find out who will be able to execute the four-wheel drive super saloon the cleverest; who will best use the very latest drivetrain technology to broaden the versatility and reach of the breed without abandoning the handling purity and balance that's been a primary pillar of their appeal for so long.