BMW has announced a raft of new additions to its lineup. Two new cars, the M140i and M240i, have been added to the top of the German marque's 1 Series and 2 Series ranges. A new iPerformance line-up that includes a plug-in hybrid 7 Series is also new.
We detail the list of new additions from BMW for the 2016 model year below.
New six-cylinder for M models
The two new M-badged models make use of a new 3.0-litre six-cylinder engine that produces 335bhp and 369lb ft of torque. Therefore, it has 14bhp and 37lb ft more than the six-cylinder of the outgoing M135i and M235i.
We've driven the new BMW M240i - read our review here
BMW says the new engine makes use of its latest TwinPower turbo technology, bringing faster throttle response with peak torque available between 1500rpm to 4500rpm. This means the M140i and M240i both trim 0.3 seconds from their respective 0-62mph sprint times.
Manual versions of the M140i and M240i complete the sprint in 4.9 and 4.8sec respectively,  while both automatic models take 4.6sec to hit the mark. Along with these performance improvements, BMW is also promising a 7% reduction in fuel consumption, with manual cars now capable of a claimed 36.2mpg and automatic cars a claimed 39.7mpg.
Other key additions to BMW's new six-cylinder engine include electric turbo wastegate control, an on-demand cooling pump and a map-controlled oil pump. The two new M models also feature stop/start and brake energy regeneration technology to further boost efficiency.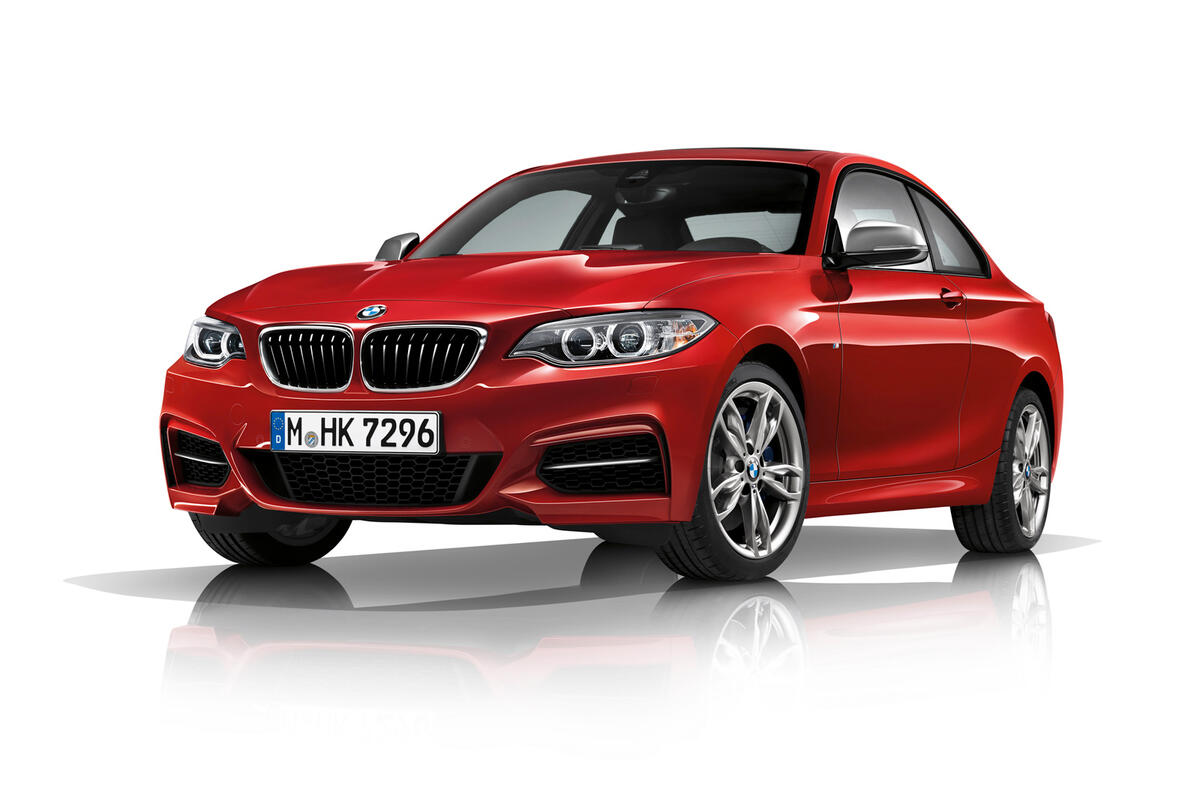 To aid with fast downshifts, the standard-fit six-speed manual gearbox has an auto-blip function. The eight-speed automatic has been given longer ratios for improved fuel economy, but is now capable of making multiple downshifts in one go, shortening response times.