The Mini Rocketman city car and Superleggera Vision roadster concepts could yet make production.
Mini product chief Ralph Mahler said the firm was looking at whether a small car "can be a possibility or not" and Mini had "nothing against" making a smaller model such as the Rocketman in the future.
The Rocketman concept was first revealed in 2011 as a tiny 3.2-metre-long 'mini Mini'.
Bosses at the time talked up its production chances, but the lack of an available platform and the challenge of engineering such a compact model meant it was never built.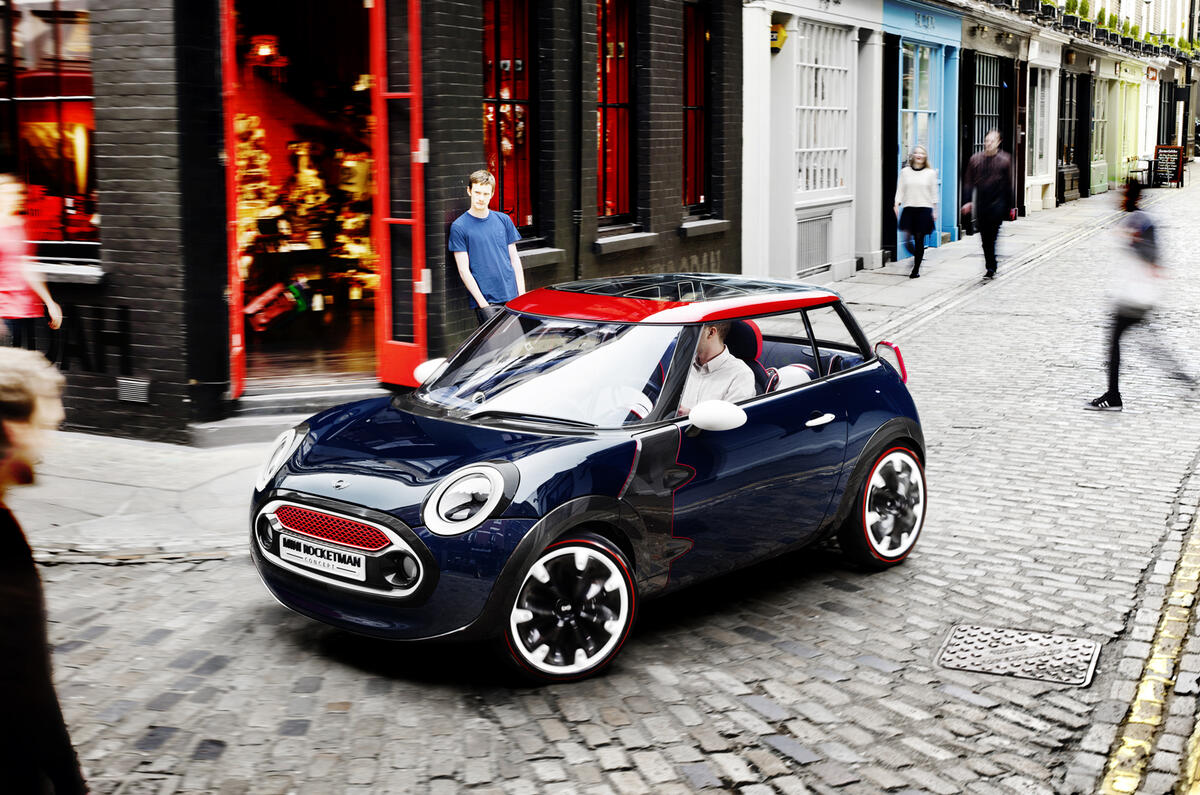 However, Mahler hinted that the rise of electric technology meant the Rocketman could make production as an electric only model, because it was easier on a car with a small footprint to package electric components than conventional ones.