The Mini Remastered will make its UK debut at the London motor show next month, David Brown Automotive (DBA) has confirmed.
Essentially a luxury version of the original Mini, it has a tweaked 1275cc engine, Apple CarPlay functionality, a bespoke interior and paintwork. Its creator, DBA, is the company the company behind the DB5-lookalike Speedback GT.
The Mini Remastered invokes the spirit of 'customised' 1960s Minis, the Mini Remastered is handbuilt using new body panels which are fettled by DBA to improve the fit and finish and 'de-seamed' to give the smooth body look that was highly-valued in the 1960s. Each car has 1400 man hours of labour behind it, 400 of which are spent on the paintwork.
"This is the ultimate in modern and classic town and city driving," said the company, "built by hand with unique coachbuilding construction and incorporating modern technology."
The engine is a reconditioned 1275cc unit — the capacity that powered later Cooper S models and the 1970s 1275 GT — or a 90bhp 1310cc in the Monte Carlo, mated to an original four-speed manual gearbox which has also been re-conditioned. In base spec, the 1275cc engine produces 60bhp, and climbs to 75bhp for the Cafe Racer.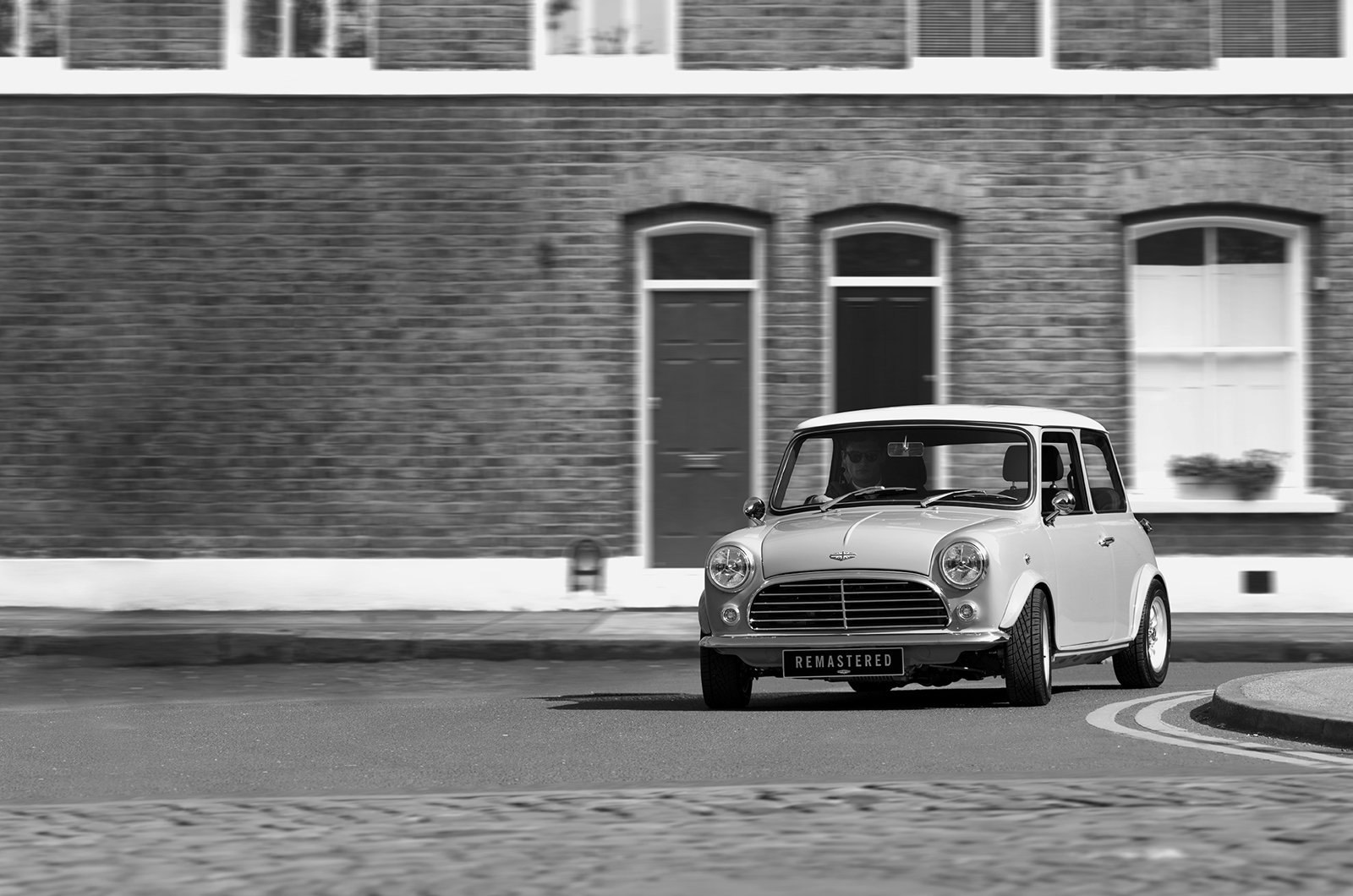 "The car will have all the style and feel of a classic with modern dynamics," claims DBA.
The 1275cc is tuned to produce 'up to 50% more power' which depending on tune suggests about 90 – 100 bhp. With a typical kerb weight of 700kg, that's power enough to get a Mini scuttling around city streets.
DBA is also promising upgraded suspension and brakes.